Read more about this program on the school's website
Program Description
The Bachelor in Management Highlights
A unique opportunity to experience intercultural management first-hand by living and studying in three different countries over three years
Study each year in a different campus, without having to compromise on academic excellence
Experience intercultural management first-hand
Unique interdisciplinary programme combining management, liberal arts and languages
Compulsory internships and/or social impact projects
Personal development workshops to improve your study, research and communication skills
Study entirely in English or take some classes in French, German or Spanish
Gain or improve proficiency in an additional two languages
Programme Objectives
Challenge yourself intellectually and acquire skills for a top international career
Learning about Business Management in a Cross-cultural context
During the course of this three-year, three-country programme, you will truly get to know and understand diverse cultures and approaches to management – both through your multi-campus travel and the experience of working with your international peers.
By the conclusion of the Bachelor, you will have acquired the necessary background and knowledge in management, economics, and law, complemented by the fundamentals of maths, accounting and statistics. All modules have been chosen to provide you with a solid foundation for a career in business across a range of different industry sectors and management domains.
Working as a team with people all over the world
You develop presentation, communication and research skills, as well as gaining fluency in several languages.
Group work and collective projects are an integral part of the programme, allowing you to gain insights into working as a team with people all over the world, both face-to-face and digital technology.
Learning about Liberal Arts and Humanities
The inclusion of liberal arts and humanities modules (e.g. Psychology and Sociology) will give you an important understanding of business in a wider context, to think outside the box and develop different ways of thinking.
Bringing concepts to life
We believe that theory is nothing without practice, so internships and social impact projects provide the opportunity for you to bring your learned concepts and techniques to life.
The Bachelor thesis brings the programme to a close, consolidating the past three years of learning and working in a multicultural environment and preparing you for the next steps in their career, be it in postgraduate study or graduate work opportunities.
Key Features
Small group pedagogy allowing for in-class interactivity and regular face-to-face time with top international faculty.
Multinational teamwork and development of intercultural skills highly appreciated by employers.
Practical real-life cases and business simulations to prepare you for your first steps into the corporate world.
In-depth development of presentation and communication skills, as well as written competencies.
Collective projects to trigger student-led initiatives, developing creativity and entrepreneurial spirit.
Internships and social projects facilitated by our strong links to the corporate and institutional worlds, providing you valuable professional experiences.
Admissions
The Bachelor programme begins every September. The application process operates on a rolling deadline system from October to June. Selective recruitment ensures you only study alongside the highest calibre students.
Your application should include:
Academic records of the last three years (details of all examination results obtained during the last three years of secondary education, including mock secondary examination results, if applicable).
Secondary school examination certificate(s), if already held. Otherwise, applicants must provide these documents as soon as received.
Personal statement in English.
Contact details for one academic reference.
English language test scores if required (TOEFL: 90, IELTS: 6.5, CAE).
Please note that if you require a UK Visa to study in London, you will need a specific IELTS test for UK Visa and Immigration (UKVI IELTS)
CV/Resume
Supporting documents of additional spoken languages.
Photocopy of ID/Passport.
Successful applicants will be invited to an admissions session.
Personal interview (in the language of the interviewing campus, or in English, as preferred)
Alpha-numeric reasoning test (which can be waived in certain circumstances).
Whilst we prefer to meet students to person, distance interview (via Skype) may be available.

Please note that admission is only granted to students with the necessary visa.
Language Requirements
First-year - Language requirements: English
Second-year -
Madrid (English and Spanish - B1 minimum)
Turin (English)
Paris (English and French - B1 minimum)
Third-year - Language requirements:
Berlin (English and optional classes in German)
Paris (French - C1 minimum): Work and Study track
Fees
The fees for those entering the three-year programme in September 2020 are:
€14,600* per academic year
€20,700* per academic year for international students
Additional registration fee of €60
Tuition fees include all courses, projects (etc) equal to 180 ECTS credits, basic documentation and online modules. Travel and accommodation costs are not included.
*For the Tsinghua track tuition fee will be paid in RMB.
Fees may be subject to modification without notice.
Scholarships
The ESCP scholarship programme is based on a mix of criteria, which include merit, diversity and financial needs.
Scholarships are competitive and cover 10% to 50% of the tuition fees (the 1st registration fee is not covered by the scholarship). They are renewable each year on condition of academic achievement, behavior and involvement in the ESCP community.
Applications for scholarships
Students wishing to be considered for scholarships apply once they have been admitted to the programme and will need to submit financial information (evidence of household income), in addition to documents previously provided. Admitted students applying for scholarships will be notified of the decision before they have to pay the non-refundable €2,500 deposit (which is due even if a scholarship is awarded).
Last updated Aug 2020
About the School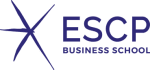 Established in 1819, ESCP Business School is the oldest business school in the world. Its mission is to develop the next generation of transnational business leaders, preparing them to embrace the opp ... Read More
Established in 1819, ESCP Business School is the oldest business school in the world. Its mission is to develop the next generation of transnational business leaders, preparing them to embrace the opportunities offered by cultural diversity.
Read less