Bachelor in Management (1st semester - online ready)
Home ›
Bachelor ›
Bachelor in Management (1st semester - online ready)
Read more about this program on the school's website
Program Description
Scholarships for the best candidates
Candidates who have achieved at least 470 qualifying points have the possibility to apply for the "Scholarship for the Best Candidates".
The awarded candidates are chosen based on a ranking system.
Only applications submitted until the 15th of July will be considered for the scholarship. The candidates, who were granted a scholarship will be informed about it at the latest on July 31st.
The three-year Bachelor Program in Management (equivalent to a BSc or a BComm degree) is designed for students who are interested in pursuing managerial and entrepreneurial careers in both domestic and international companies.
Conducted in English, the program consists of six semesters. Its objective is to provide students with a solid foundation in management, finance, accounting, human resource management, and other business-related areas in a real-world setting.
Guided by our accomplished faculty students acquire the comprehensive knowledge, practical skills, and analytical tools needed to establish a successful enterprise or perform effectively as a manager.
The program includes a professional internship and enables students to choose a major in Entrepreneurship, Marketing, International Management, HoReCa (Hotel, Restaurant, Catering) Management or Digital Society & New Media. Each major offers its participants the ability to gain a deeper knowledge and to fine-tune the skills within specific areas of management necessary to successfully confront the numerous challenges when pursuing an international professional career.
Graduates receive a Bachelor in Management diploma. Additionally, they get a diploma's supplement stating which major the student finished.
Double Degree Programs
During the course of study, students of the Bachelor in Management Program have the opportunity to go on their second year to our partner university for a so-called double degree program, thanks to which they will receive not only the diploma of Kozminski University but also from our partner university!
Double Degree Programs on the Bachelor in Management Program:

What you gain from your studies
Practical skills and analytical tools needed for the creation of a new business venture
Entrepreneurial skills and knowledge required to take advantage of available opportunities and tackle the problems of business development
Knowledge and skills needed to become an entrepreneurial leader in various organizations (profit and non-profit)
Knowledge regarding the specificity of the family business and succession processes
Creative thinking and problem-solving skills
Practical knowledge of planning and conducting marketing activities in different organizations
Practical knowledge on how to develop successful strategies for achieving marketing objectives
Skills and competencies in the use of Information and Communication Technology (ICT) marketing tools
Practical ability to conduct marketing research projects – planning and implementation
In-depth knowledge on how to explore new markets by means of international marketing activities
Practical knowledge of contemporary trends in marketing (e.g., social media marketing, viral marketing, etc.)
Knowledge regarding the international and intercultural aspects of management and organizations
An understanding of the impact of cultures on organizations
The ability to understand and work in an international/multicultural environment
The ability to understand and apply management concepts in diverse cultural settings
Career opportunities after your studies
A manager in Polish branches of foreign enterprises.
A specialist in foreign market development.
A specialist in international cooperation in public/local administration offices and in the non-governmental sector.
A leader of international projects.
An entrepreneur who pursues opportunities in the international market.
An entrepreneurial leader in different organizations.
A marketing specialist – ready to work in both domestic and international environments as well as corporations, small and medium-sized companies, interactive or marketing research agencies, and/or public institutions.
A junior marketing manager responsible for the development of brands in local, domestic, or international markets.
A marketing consultant with in-depth knowledge of the newest concepts and marketing tools.
An entrepreneur prepared for the succession of the family business.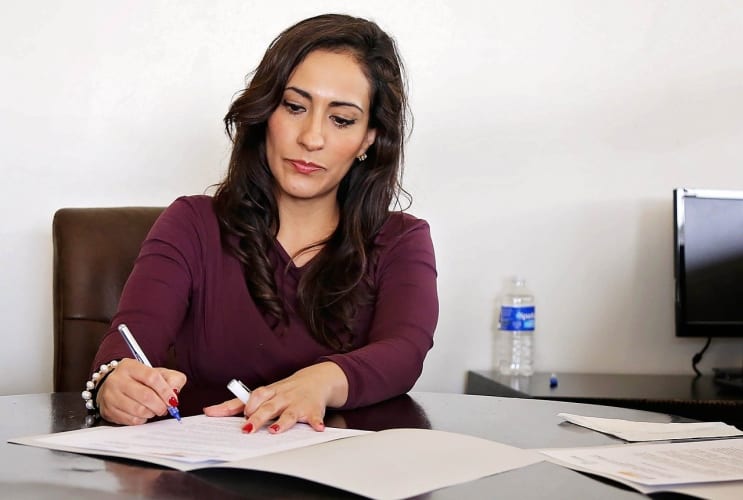 ernestoeslava / Pixabay
Majors
International Management
Entrepreneurship
Marketing
*Majors will launch provided that the required amount of students sign up.
Selected Courses
Principles of Management
Principles of Psychology
Microeconomics
Strategic Management
Introduction to International Management
Project Management
HR Management
Principles of Macroeconomics
Principles of Marketing
Negotiations
Sustainable Development
Principles of Entrepreneurship
Business Plan
Qualitative Research
Corporate and Business Law
Management Business Games
Interpersonal Communication
Report Writing & Presentation Skills

Computer Science
Ethics in Business
Principles of Law
Quantitative Methods
Critical Thinking
Organizational Studies
Managerial Statistics
Principles of Finance
Preparing Financial Statements
Managerial Accounting
Corporate Finance
European Union Functioning
Business English for LCCI
Foreign language II - German /Polish/Spanish)
Sports
Elective Courses
Bachelor Seminar
Internship
Class Schedule
Classes take place from Monday to Friday in the morning and in the afternoon.
Admission Requirements
Admission is based on the results of the matriculation exam (matura) in three written subjects chosen by the candidate among all of the subjects in the examination.
Qualifying points are calculated based on the percentage of results from the matriculation certificate (nowa matura) as follows:
1% at the basic level = 1.5 points
1% at the advanced level = 2 points
1% at the advanced level of Mathematic = 3 points
Grades obtained as a result of the "old matriculation", International Baccalaureate system, or a foreign high school diploma are also converted into qualifying points.
Candidates who have reached the minimum level of 350 points will be admitted to Kozminski University programs until the enrollment limit for the chosen program is reached.
Required Documents
During the application, process candidates must submit a complete set of documents including:
Application form - complete the form online, print, and sign the resulting document.
Original high school diploma or an official duplicate issued by the candidate's high school or a notarized copy.
Translation of a foreign high school diploma into Polish or English.
Recognition of the candidate's high school diploma, if it was obtained abroad (it must be obtained before the end of the first semester of studies).
It does not refer to credentials from EU, OECD, EFTA, and countries with which Poland has agreements on recognition of education (Ukraine, Belarus, Austria, Germany, France, Czech Republic, Libya, Lithuania, Slovakia, China).
1 signed passport photograph.
Copy of a national ID or passport.
Proof of payment of the admission fee (non-refundable).
A certificate confirming proficiency in English (you can be exempted from submitting an English proficiency certificate only if your High School Diploma confirms that English is your only language of instruction or English is your mother tongue) - e.g. FCE, CAE, CPE, BEC, CEIBT issued by the University of Cambridge; IELTS (>=6.0 points); TOEFL IBT (>=87 points); TOEIC (at least 700 points from the test); LCCI (English for Business Level 2, 3, 4); London Test of English certificates (PEARSON) - level 3, 4, 5 (certificates Edexcel). Polish citizens who scored at least 95% on the basic level or 80% in the extended level from the English language at the Polish "Matura" examination can be excluded from submitting an English proficiency certificate.
Candidates who obtained their high school diplomas in a foreign country are required to submit a translation of their diploma by a sworn translator and they must also obtain a recognition (before the end of the first semester of studies).
Documents can be submitted at the Admission Office on the campus of Kozminski University, room D/126. We process applications from the 4th of February until August (applications from non-EU citizens) and from the 4th of February until the end of September (applications from EU-citizens). Applications received afterward will be kept on file and processed within the next application period.
The admission fee for all Bachelor programs delivered in English is 85 PLN.
Payment of the admission fee should be made to the following bank account:
Name of the bank: Pekao S.A. II o/Warszawa
Address: Grzybowska 53/57, Warszawa
Bank account number: 20 1240 1024 1111 0010 1646 0637
SWIFT code: PKOPPLPW
IBAN: PL
The tuition fee should be transferred to the individual student account which is assigned and sent to the student together with the admission decision.
Foreigners who need a visa to study in Poland are additionally required to make payment of tuition for one full year of studies before we can issue documents necessary in the visa application process i.e. invitation to come to Poland and the admission decision. Admission commission issues a conditional acceptance letter including individual account number to which the payment should be transferred in Polish Złoty (PLN) calculated according to the exchange rates of the National Bank of Poland (www.nbp.pl). In case the candidate is denied a visa tuition is returned. The admission fee is non-refundable.
In case of visa, accommodations, and other daily issues please contact our Student Support and Service Center.
Tuition and Fees
| | | | |
| --- | --- | --- | --- |
| | Year I | Year II | Year III |
| Tuition per semester when paid in full | 11900 PLN | 12500 PLN | 12950 PLN |
| Tuition per semester in 5 installments (PLN) | 5 x 2 400 PLN | 5 x 2 520 PLN | 5 x 2 610 PLN |
| | | | |
| Tuition per semester paid in full (EUR) | 2770 EUR* | 2910 EUR* | 3020 EUR* |
| Tuition per semester in 5 installments (EUR*) | 5 x 560 EUR* | 5 x 590 EUR* | 5 x 610 EUR* |
| | | | |
| Admission fee: 85 PLN/20 EUR* | | | |
*Exchange rates according to NBP table of 2020-02-03: 1 EUR = 4,301 PLN
Prices in PLN are applied. If you pay in EURO or USD please note that payments in EUR and USD are recalculated into PLN according to the exchange rate of Millennium Bank based on the day of receipt of payment to the Kozminski University bank account.
The first semester of the program is ONLINE ready if needed the classes can be conducted in a virtual environment.
Last updated Jun 2020
About the School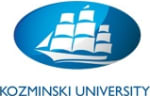 Kozminski University, founded in 1993, is a private institution of higher education with full academic rights. The university has obtained Polish and international accreditations, as well as excellent ... Read More
Kozminski University, founded in 1993, is a private institution of higher education with full academic rights. The university has obtained Polish and international accreditations, as well as excellent results in global and national educational rankings which shows the high quality of its programs and services. Due to these qualities, KU diplomas themselves have become coveted. The university's offer includes various bachelor, master's, MBA's as well as Ph.D. programs. All of these are also offered in English.
Read less