Bachelor in Logistics Management
Read more about this program on the school's website
Program Description
Program in brief
Jeans, mobile phones, cars, groceries; behind every product there is a challenging supply chain. Smart warehousing is a guarantee for high customer service. Intelligent production processes lead to cost savings. Quick transport through air, rail, road or shipping ensures that your products arrive on demand. Smart logistics is what makes the region of Venlo logistics hotspot No. 1 in Europe. As a European top sector, logistics ensures an ever growing demand for highly qualified employees.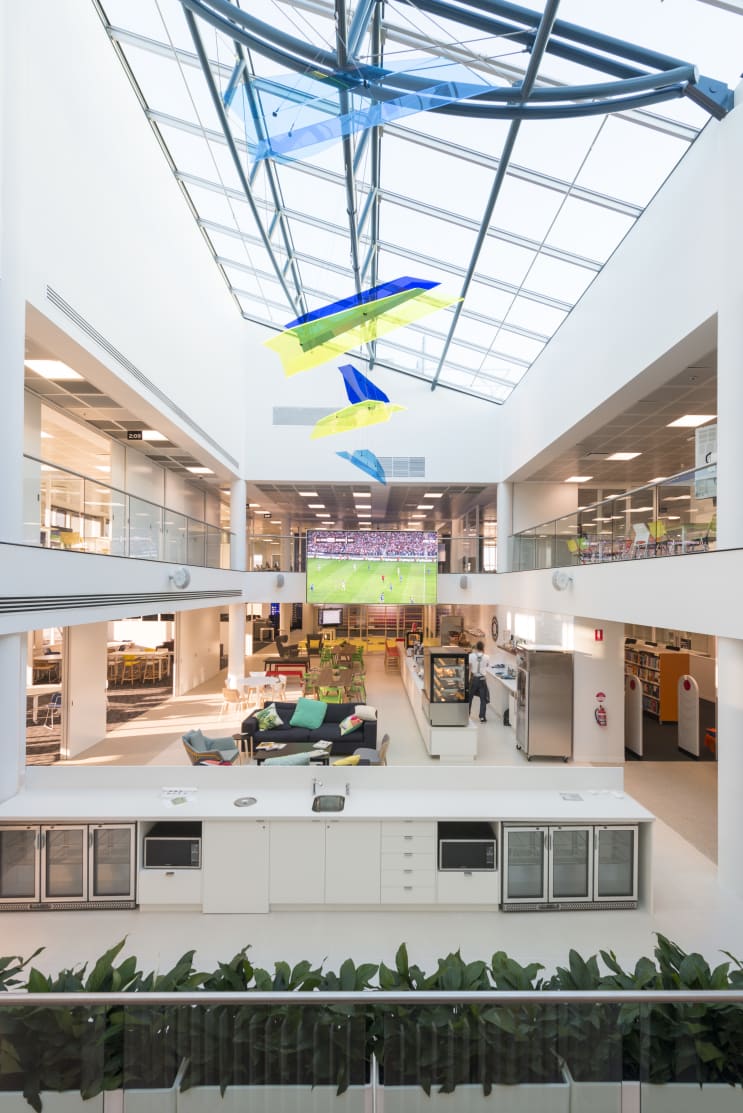 Contentof the programme
After 1,5 years of basic logistics studies, you can specialise in either Logistics and Economics (L&E) or Logistics Engineering (LE). With L&E you choose for the managerial side of logistics. You are in charge of generating important information to control and improve your business performance. Meeting customer delivery agreements and setting up collaborations with suppliers belongs to your tasks. Besides being taught in logistics, you'll deal with business economics, statistics and management skills which prepare you for your future employment. Thus within the study programme L&E you'll learn how to be fully able to expedite the development of new business opportunities.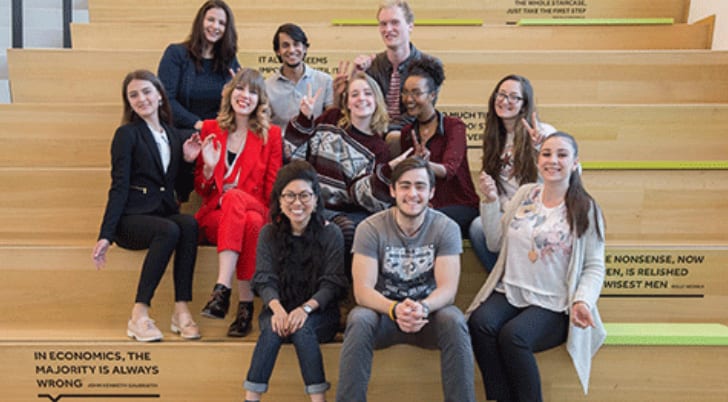 What to expect from us
The programme is a well-balanced mix of lectures and practice-based project work. Field visits and two half-year internships will provide insights of the real-life work environment. We have excellent relations with the logistics industry at both national and international levels, so of course we can advise and help you with this. A personal mentor will support you in reaching your goals. Lectures are given in small classes. The teacher's 'open door policy' underlines the open atmosphere which characterises the way we are working together.
What do we expect from you
As a logistics manager you are interested in how things are organised and you like to lead teams. You can easily overview processes and you like to (re)organise them. You like to take decisions, mostly based upon figures. Working in a (project) team motivates you, but you also can work independently. Choosing for a logistics study we expect you to be highly motivated and eager to excel in your personal competencies. Besides your scheduled lessons, self-study is the precondition for successful study progress. Finally enjoying what you do is what makes your study a success.
Why Logistics at Fontys Venlo?
Venlo is one of the major logistical hotspots in the Netherlands and Europe. Within the region, an ever-growing demand exists for highly qualified logistics employees.
Local government invests in and facilitates the logistics sector.
We have over 30 years of experience – leading to a network of more than 3000 alumni regional and international!
Outstanding contacts to companies: very good career and internship opportunities!
Head office of European Logistics Club (ELC) and Logistics Knowledge Centre NL located in Venlo
Strategic partnerships (Logistics Management, Logistics Engineering) with partners in Denmark, Finland and Germany: chance to get to know 3 countries within study programme.
Within a one hour drive 30 million consumers in reach (many global players)
Admission Requirements
As a prospective Bachelor's student, you must have a diploma of higher secondary education that is equivalent to Dutch standards. In order to be admitted to Fontys University of Applied Sciences students must be eligible for higher education through a diploma of secondary education / high school diploma with good results. This means:
For Dutch students: VWO-, HAVO- or MBO-diploma
For German students: Fachabitur or Abitur (Fachhochschulreife or Allgemeine Hochschulreife)
For students of other nationalities: senior high school diploma/ GCE or equivalent e.g. the British GCE A-levels or GCSE grades A, B or C, International Baccalaureate, the French Baccalaureat or the American High School (top stream or plus 1 year college)
Besides your diploma, please provide additional academic qualifications if available (especially in the fields of mathematics and economics). E.g. additional courses, workshops, projects, participation in competitions.
Of course degrees and qualifications will be assessed individually, since degrees in different countries may differ from each other.
Last updated Sep 2020
About the School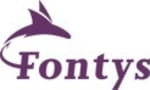 Fontys provides education and research. As a broad-based university, we are the largest public knowledge institute in the southern Netherlands.
Fontys provides education and research. As a broad-based university, we are the largest public knowledge institute in the southern Netherlands.
Read less