Bachelor in Logistics Management - International Fresh Business Management
Home ›
Bachelor ›
Bachelor in Logistics Management - International Fresh Business Management
Read more about this program on the school's website
Program Description
What is Fresh Business?
To find fresh products in today's supermarkets is regarded as absolutely normal. But how do they find their way to the shopping baskets of the consumers? How are they produced, packed, traded, transported and sold? Who 'develops' new food concepts? And, very important, how is it guaranteed that everything is in good condition, healthy and 'value for money'? All these questions and many more, have to be answered by professionals in the world of fresh business.
The world of international fresh business covers all the primary production of fresh products in all thinkable domains: from meat over dairy, flowers, plants, mushrooms, and nuts to all kinds of fruits and vegetables. Besides production, also the first steps of processing of the primary products are part of our world of fresh business. But don't forget the entire surrounding environment of suppliers, consultants, and logistical service providers, who form an integral part in this dynamic field of business. Yes, it deals with products and services, but the bottom line is, it always concerns people. People who see it as their challenge to fulfil the true needs of the consumers all around the globe: healthy and safe food and a nice and personal decorated 'living space'.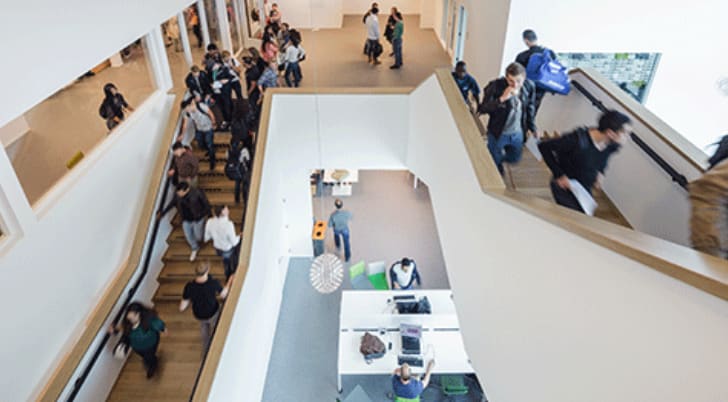 Logistics Management - International Fresh Business Management
The new Fontys study programme "International Fresh Business Management (IFBM)" will precisely answer the questions in the first paragraph. From production till consumer, products flow through a lot of hands. They follow a chain of further processing steps, the so-called Fresh Supply Chain. The product will be further processed, repackaged, refined and appear in commercials. Many steps and people are involved until a product eventually lands on the table of the consumer.
"International Fresh Business Management" is a study course that combines marketing, logistics, economics and the knowledge of the fresh chain for local, regional and international markets. Food marketing addresses all aspects relevant for selling fresh produce: from market research and analysis to the development of strategic marketing plans and the development and implementation of operational marketing and sales plans. Food logistics organizes the flow of fresh produce from seed to plate. You pay attention to buying, organization, production, transport planning and packaging. You learn how to manage the supply chain and how to build long-term relations with satisfied suppliers and customers. You also acquire basic knowledge of accountancy, economics, management skills, communication skills and Dutch and English.
What will I do in the 4 years of my bachelor?
All bachelor programmes at Fontys International Campus Venlo have a duration of four years. Each year is made up of two semesters. The first-course year is our Foundation Year. The Foundation Year offers room for orientation and selection.

After the first year, you enter the three years Main Phase. In the second course year, the Main Phase consists of the acquisition of professional competences in the Mini Company. You will start your own company with other students, sell shares, write a business plan and sell an actual product. During the work placement in the third-course year, all students conduct a 5-month internship within a company. After this, you return to 'the Learning Community' for feedback and additional subjects. At the end of the course, you will write your graduation assignment. Once again this takes place within the framework of a 5-month work placement in a company.
Students about this programme
Tanatta Yodchomyan
"Originally from Thailand, I wanted to study abroad to experience a truly international study programme. In this regard, International Fresh Business Management at Fontys Venlo seemed interesting to me. It involves business management, marketing, and logistics on a broad scope. Also, it offers countless opportunities to develop various soft skills by group work-based learning and field trips to different companies. I found an inspiring working environment on the cosy Venlo campus where you always get in contact with students and lecturers."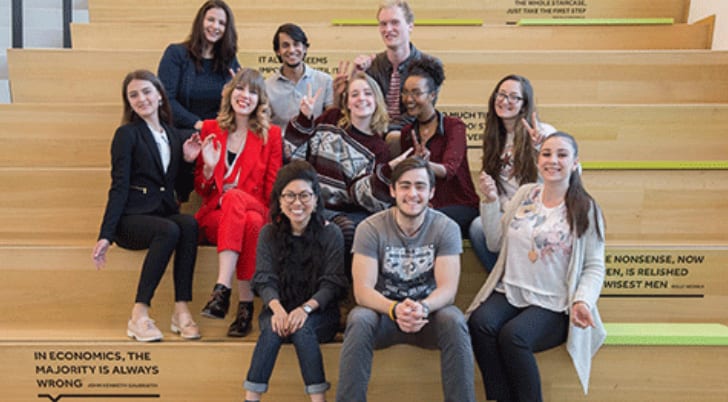 What is my professional perspective after the IFBM course?
After your studies, the world of Fresh Business will be open to you. Take part in the supply chain of the agriculture and food industry as a Product Developer or apply your skills in commercial enterprises as a Quality Manager. No matter what you do, the study course International Fresh Business Management has provided you with the required know-how to meet the challenges of the economic chain and the chain of goods in the fresh industry. The IFBM professional may get a job in any business in the fresh supply chain, from suppliers of agricultural raw materials to food and flower retail.
Specifically, these jobs include marketing manager, logistics manager, value chain manager, export manager, of course in the domain of fresh produce. But it's also very well possible that the IFBM professional sets up an own business or becomes a consultant or researcher. Relevant sectors include agriculture, horticulture and fisheries, agri and food wholesale, food and beverage processing, food and flower retail, garden centres, food service and agri and food consultancy agencies.
Admission Requirements
As a prospective Bachelor's student, you must have a diploma of higher secondary education that is equivalent to Dutch standards. In order to be admitted to Fontys University of Applied Sciences students must be eligible for higher education through a diploma of secondary education / high school diploma with good results. This means:
For Dutch students: VWO-, HAVO- or MBO-diploma
For German students: Fachabitur or Abitur (Fachhochschulreife or Allgemeine Hochschulreife)
For students of other nationalities: senior high school diploma/ GCE or equivalent e.g. the British GCE A-levels or GCSE grades A, B or C, International Baccalaureate, the French Baccalaureate or the American High School (top stream or plus 1-year college)
Besides your diploma, please provide additional academic qualifications if available (especially in the fields of mathematics and economics). E.g. additional courses, workshops, projects, participation in competitions.
Last updated Sep 2020
About the School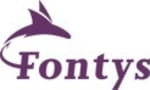 Fontys provides education and research. As a broad-based university, we are the largest public knowledge institute in the southern Netherlands.
Fontys provides education and research. As a broad-based university, we are the largest public knowledge institute in the southern Netherlands.
Read less