Bachelor in Logistics Management(Global Supply Chain Management)
Home ›
Bachelor ›
Bachelor in Logistics Management(Global Supply Chain Management)
Program Description
Objectives: To meet the need of the development of port logistics and international logistics, we cultivate high-level application-oriented talents for government administrative departments, port companies, logistics companies, manufacturing companies and other related enterprises. Through the program, students will have a strong sense of social responsibility and noble professional morals, master the technology of supply chain design and logistics information systems development, and acquire the capability of undertaking international trades independently, international logistics management, leadership and coordination, and practice innovation.
Discipline and Professional Basis: Logistics Management is the first national characteristic specialty of logistics management in Zhejiang Province, advantage specialty of Zhejiang Province, internationalized specialty of Zhejiang Province and brand specialty of Ningbo. Our discipline foundation is among the highest in Zhejiang province. Our discipline ranks before 50 in China in term of logistics management.
Characteristics: The important features are joint international training and college-enterprise joint training. First, local and foreign students are mixed in classes. Second, Sino-foreign joint teaching and college-enterprise joint teaching. Professors from SUNY Plattsburgh, University of Nottingham Ningbo and other famous universities are invited to the school to teach basic courses. Industry executives are invited to jointly teach professional direction courses, and on-site teaching in business is also adopted. Third, 'double-mentor' guide. Teachers outside the school with extensive experience in the logistics industry will participate in practice guidance, research projects, and dissertations.
Major directions: Port Logistics and Shipping Management, Global Purchasing and Supply Chain Management, Logistics IT Applications.
Potential employment: Port companies, logistics companies, large manufacturing companies, commercial enterprises, logistics systems development and application enterprises; customs, inspection and other government agencies; the logistics department, IT department, administration department of other related enterprises and institutions.
Application materials
Health Certificate(if you have it)
Certificate of High School or university
(Health Insurance before come)
Cost and Fees
Tuition fee: RMB 11500 Yuan/semester
Registration fee: RMB 240 Yuan
Insurance fee: RMB 500 yuan/year
Payment method:
Beneficiary's Name: Zhejiang Wanli University
Beneficiary's Account Number: 3310 1983 6790 5004 0978
Paying Bank's Name: China Construction Bank Ningbo Branch Business Department
Contact Information
Add: No.8, South Qianhu Road, Ningbo, P.R.China 315100
Tel: 0086-574-882222047, 0086-574-88222032
Website: http://en.zwu.edu.cn/english/
E-mail: ada0275@sian.com (Ada)
microntracy@sina.com (Gina)
Related policies
Scholarship for new students 21,000 Yuan per student (only first year).
Undergraduate-master joint programs, total 4 + 1.5 years. (*The normal program for master of Logistics Engineering is 2.5 years)
Government scholarships (The Zhejiang Provincial & Ningbo Municipal Government Scholarship) can also be applied, same as other foreign students.
Last updated Mar 2019
About the School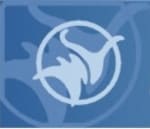 Zhejiang Wanli University (ZWU), situated in Ningbo, covers a total area of 95 hectares and consists of Qianhu Campus, Huilong Campus and Zhashan Base.
Zhejiang Wanli University (ZWU), situated in Ningbo, covers a total area of 95 hectares and consists of Qianhu Campus, Huilong Campus and Zhashan Base.
Read less