Read more about this program on the school's website
Program Description
The Course
The BA (Hons) International Tourism Management degree at Lincoln is designed to provide an insight into the contemporary global tourism industry, including its impact, interdependencies, and importance to the economy. Tourism is one of the world's fastest growing industries, it is worth billions to the global economy and can offer exciting career prospects.
This course provides the opportunity to investigate the issues and techniques relevant to the planning and management of international tourism. It is designed to enable students to build a knowledge base through tourism-specific and business-related modules, while optional modules allow students to shape their learning to their own interests and career aspirations. There is an emphasis on developing the critical thinking and organizational skills needed to run large-scale tourism operations.
How You Study
During the first and second years, students have the opportunity to study the tourism experience and the principles of organizing people, space, and transport, as well as how to manage human resources, protect the environment and understand relevant legal issues and legislation. During the final year, students can choose from a wide range of optional modules such as crisis and disaster management or consumer culture and are expected to complete a dissertation or a collaborative consultancy project.
There is also an opportunity to study abroad for a year at a partner university. Students are responsible for their accommodation, travel and general living expenses. More information regarding this can be found in the Features tab.
Studying a Modern Language
This course includes the chance to study French, Business English, German, Spanish or Mandarin Chinese module at no extra cost. Graduates with language skills are well placed for jobs in this global industry.
How You Are Assessed
The different assessment methods used are designed to ensure that a student has a variety of opportunities to demonstrate their abilities. Assignments can allow students to manage their own time, develop their research and analytical skills, and provide an opportunity to explore subjects in greater depth. They take a range of forms including essays, reports, and oral presentations prepared individually and in groups.
Some modules are assessed by way of requiring students to engage in simulated negotiation and meditation exercises. Other modules may require students to engage in an online conference along with students who are also studying international tourism at other universities. Students who take our law elective are expected to represent and argue a case in favour of their clients.
Students electing to take the optional Event Management module in the second year are expected to be involved in putting on an assessed event.
Assessment Feedback
The University of Lincoln's policy on assessment feedback aims to ensure that academics will return in-course assessments to students promptly – usually within 15 working days after the submission date (unless stated differently above).
Methods of Assessment
The way students are assessed on this course may vary for each module. Examples of assessment methods that are used include coursework, such as written assignments, reports or dissertations; practical exams, such as presentations, performances or observations; and written exams, such as formal examinations or in-class tests. The weighting given to each assessment method may vary across each academic year. The University of Lincoln aims to ensure that staff return in-course assessments to students promptly.
Features
Study Abroad
Students have the chance to spend around four months of learning at an overseas university as part of our exchange programme. The study placement takes place in the second term of the second year. Opportunities for study abroad are currently available in Mexico, China, Malaysia, USA, France, Spain, Germany, Switzerland, Malta, Sweden, and Finland. The Study Abroad scheme requires students to pay for all travel, accommodation and living expenses while abroad.
Optional Study Trips
Students may also be able to take part in optional study visits throughout the course to events such as exhibitions. Students can expect to pay between £20 and £40 for each visit. Students who choose to take the optional third-year module Crisis and Disaster Management can opt to travel to Sri Lanka as part of a study visit. The cost of this trip is approximately £900 and students can pay in instalments. Students will need to cover costs for food on this trip. Attendance is not assessed.
Student as Producer
Student as Producer is a model of teaching and learning that encourages academics and undergraduate students to collaborate on research activities. It is a programme committed to learning through doing.
The Student as Producer initiative was commended by the QAA in our 2012 review and is one of the teaching and learning features that makes the Lincoln experience unique.
Entry Requirements
GCE Advanced Levels: BCC
International Baccalaureate: 28 points overall
BTEC Extended Diploma: Distinction, Merit, Merit
Applicants will also need at least three GCSEs at grade 4 (C) or above, which must include English and Maths. Equivalent Level 2 qualifications may also be considered.
EU and International students whose first language is not English will require English Language IELTS 6.0 with no less than 5.5 in each element or equivalent http://www.lincoln.ac.uk/englishrequirements
The University accepts a wide range of qualifications as the basis for entry and will consider applicants who have a mix of qualifications.
We also consider applicants with extensive and relevant work experience and will give special individual consideration to those who do not meet the standard entry qualifications.
Last updated May 2020
Keystone scholarship
Discover the options our scholarship can give you
About the School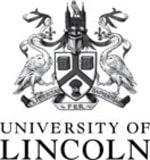 Since being opened by Queen Elizabeth II in 1996, the University of Lincoln has invested more than £300 million in its buildings and facilities.
Since being opened by Queen Elizabeth II in 1996, the University of Lincoln has invested more than £300 million in its buildings and facilities.
Read less