Bachelor in International Studies at Wells
Home ›
Bachelor ›
Bachelor in International Studies at Wells
Program Description
The major in international studies introduces students to modern international systems and helps them to understand the complex political, economic, and cultural factors that affect relations among nations. Through their studies, students will acquire a strong base of knowledge of particular areas of the world and the international issues that face these areas, as well as the ability to speak at least one additional language fluently.
Faculty members personally advise each student and help them explore individual interests throughout their academic career. In small, discussion-based courses, professors and students talk through issues and potential solutions. This ensures that after graduating, students will have a clear idea of where their strengths lie and will be ready to assume professional roles in our complex global environment.
Within Wells' encouraging environment, this major especially emphasizes hands-on work as part of a students' academic career. The international studies program requires at least one semester of study abroad, guaranteeing that students will add to their academic experiences and gain an understanding of international relations first-hand. Wells offers off-campus study in over twenty locations worldwide.
International studies students also participate in a United Nations simulation course, familiarizing themselves with the practices and procedures of the international peacekeeping organization. Additionally, Wells offers students the chance to join in the annual National Model United Nations conference in New York City, a two-week experience that brings together participants from colleges and programs around the world.
What Students Study
Students majoring in international studies take courses such as:
Old and New Paradigms in World Politics
Economics of Developing Countries
Post-Colonial African Cinema
20th Century Europe
The World Economy: Trade and Finance
Latin American Literature, Revolution, and History
Belize and the Caribbean
Modern Russia
Introduction to Africana Studies
Writing History
Professors also teach special "topics" classes based on student interest; past courses have covered subjects such as "Violence and Refugee Problems," "China: the Global Political Economy," and "Environment as a Social and Political Movement."
Last updated Feb 2018
About the School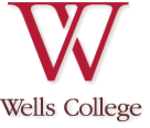 The exploration of ideas from multiple perspectives. Connection with a close community of professors and friends. Seminar-like classes that allow for deep discussion and scholarship. An emphasis on ex ... Read More
The exploration of ideas from multiple perspectives. Connection with a close community of professors and friends. Seminar-like classes that allow for deep discussion and scholarship. An emphasis on experiential learning, collaboration and real-world
Read less