Bachelor in International Relations
Home ›
BA ›
Bachelor in International Relations
Program Description
Overview
The major prepares individuals for careers or graduate coursework that will require a deep and nuanced understanding of the cultural, economic and political forces driving contemporary global issues and relations among societies. Students in the program work closely with a faculty comprised of regional, foreign language and international issue experts who collectively offer a remarkably broad variety of course and instructor choices. HPU students whose coursework has focused on international political and economic issues have gone onto successful careers in many different fields, including international business, law, economic analysis, secondary and higher education, political consulting, policy analysis, and in various other professions that require strong analytical, writing and intercultural skills.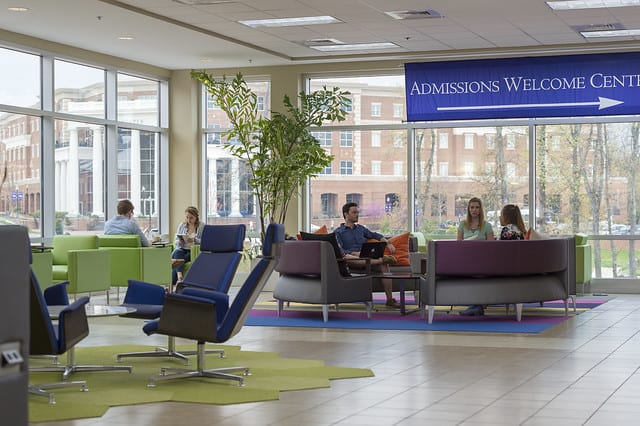 Why should I major in international relations at HPU?
Attend a school with a very strong track-record in placing HPU students in local offices for many different federal legislators in the area and in Washington
Learn how the United States operates with other countries
Gain an international perspective on life
Understand the art of conducting negotiations between countries
Make a difference in our increasingly interconnected world
Top graduate tracks
Law
International Affairs
Economics
International Marketing
International Business
Political Science
International Security
Public Policy
International Development
What can I do with this major?
Students with degrees in international relations can enter careers as:
Advertising Executive
Analyst
Archivist
Campaign Worker
Congressional Aide
History Teacher
Journalist
Lobbyist
Public Relations Staffer
White House Aide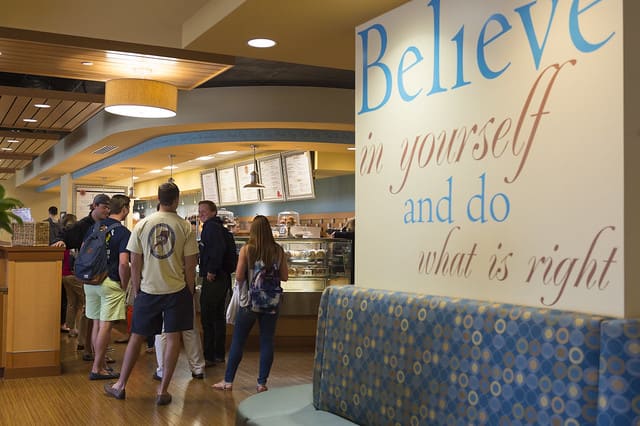 Holistic learning
High Point University has a unique opportunity for students to gain hands-on survey research experience during their undergraduate career. The Survey Research Center (SRC) conducts high-quality public affairs and social science research using a variety of qualitative and quantitative methods. Student work and ideas are at the core of the SRC's approach to pursuing interdisciplinary research projects and communicating its findings to the public. The SRC's High Point University Poll surveys people in North Carolina and beyond about crucial public affairs issues and reports the results as a public service. The Center also supports faculty and student professional development by managing and consulting on collaborative student-faculty research projects. The center has been featured on many main news channels such as ABC News, FoxNews, MSNBC, USA Today, New York Times and many more.
Career Opportunities
Our typical program alumnus possesses at least intermediate-level proficiency in a foreign language, has studied abroad, is familiar with quantitative research methods, and has completed advanced coursework in several different disciplines. Not surprisingly, these graduates are well prepared to stand out in numerous fields. In recent years our alumni have been accepted into the Peace Corps, joined PRA International as a proposal analyst, been commissioned as an Air Force intelligence officer, become an intelligence analyst at AT&T, and gone to work for major financial institutions, including Deutsche Bank in Europe.
Course Requirements
To graduate from High Point University with the B.A degree in International Relations, students must complete the following:
B.A. in International Relations
| | |
| --- | --- |
| Major Requirements | 40-48 credits |
| University Core Requirements | 50 credits |
| Electives | 30-38 credits |
| TOTAL | 128 credits |
Last updated Jun 2020
About the School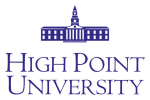 With more than 100 student life campus organizations and more than 600 students competing in club and intramural sports, at High Point University, you won't just be asked to question the world around ... Read More
With more than 100 student life campus organizations and more than 600 students competing in club and intramural sports, at High Point University, you won't just be asked to question the world around you-you'll be expected to become an active citizen.
Read less