Bachelor in International Relations
Read more about this program on the institution's website
Program Description

World politics is constantly evolving. The preconditions for international peace and security as well as human security are changing. New patterns of cooperation and conflict are developing on the regional as well as the global level. The bachelor's programme in International Relations develops your skills in analyzing and reflecting upon central questions in current international relations.
During the programme, you will learn about the current workings of international relations as well as recent key trends. You will also learn about predominant theoretical perspectives and central concepts upon which the International Relations discipline rests, and develop your ability to use these for an independent analysis.
In addition to compulsory courses, you will also have the opportunity to do an internship or take optional courses in Sweden or abroad. This means you are able to get valuable practical experience in international relations, as well as the possibility to develop and create networks and contacts with relevant organizations. Former students have interned at embassies, the United Nations, and non-governmental organizations.
Career opportunities
This programme provides a good foundation for further studies at the master's level. You will also be able to work with a whole array of issues related to international relations, such as foreign policy, international aid, development, international cooperation, conflict prevention and human rights. Potential employers could be the diplomatic service, local and national administrations, non-governmental organizations and international organizations.
At the Department of Global Political Studies, students have the opportunity to undertake an internship during one semester.
Entry requirements
General entry requirements + English B.
Organisation
Term 1: International relations 1. This term is based on the theoretically pluralist character of the discipline, i.e. it engages different perspectives on IR, providing the foundation for further study. This course also gives students an introduction to current issues and trends in global politics, and their historical background and development. In addition, an introduction to scientific methods and academic writing is given.
Term 2: Conflicts and Development in Global Politics. The aim of the course is that students will independently develop a deepened understanding and knowledge of, and ability to study, the complexity of global politics in project work. This course focuses on theories of global politics with a special focus on issues and actors in the global political economy and global/regional conflict.
Term 3: International Relations 2. This course builds on the theoretical and empirical knowledge gained in the first semester but focuses on specific processes and structures central to the development and operation of the contemporary international system, as well as on questions relating methodology and the research of international relations. The latter includes the writing of a research paper.
Term 4: Elective. This semester makes it possible for students to do an internship, which the programme coordinator deems relevant to the study programme, or to enrol in elective courses but it is recommended that students conduct studies at a university abroad.
Term 5: In-Depth Studies in Global Politics. This course aims to provide students with a deepened understanding of theory within the discipline and to broaden their knowledge of the empirical scope of Global Politics. Specific attention is given to global governance and foreign policy strategies. Alternatively, the student can use this semester for exchange studies. The selected courses should be on a similar level in an IR relevant field.
Term 6: International Relations 3. In the final semester, we focus on the analysis of contemporary challenges in Global Politics in relation to more advanced studies of methodology and philosophy of science. Specific attention is given to the research process and the design and completion of a research project. The course ends with a Bachelor Thesis (15 credits).
Learning outcomes
After completion of the programme, students will be able to:
Identify and describe, compare and analyze, as well as critically assess and evaluate the theoretical perspectives, research problems, and areas of study germane to the discipline of International Relations
Through the application of scientific methods independently identify, seek, collect, and critically compile and interpret material and information relevant to the subject.
Orally and in writing participate in a dialogue with different respondents within the academy and in society at large, concerning subject related problems, arguments and solutions.
Within allotted time-frames formulate and conduct an independent analysis of research problems within international relations, individually as well as in groups.
Evaluate relevant scientific, societal, and ethical aspects of their own and others' independent research products.
Independently design, conduct, and present a research project.
Last updated Nov 2020
About the School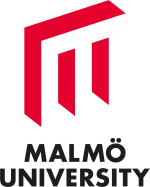 Malmö University strives to be part of society at every level. Whether that is regionally, nationally or globally, its focus is making the world a better and fairer place.
Malmö University strives to be part of society at every level. Whether that is regionally, nationally or globally, its focus is making the world a better and fairer place.
Read less