Bachelor in International Relations and Social Policy
Home ›
Bachelor ›
Bachelor in International Relations and Social Policy
Read more about this program on the school's website
Program Description
The Course
This joint programme draws on a range of social science disciplines to examine challenging and controversial national and international issues such as human rights, poverty and social exclusion.
International Relations is the study of how political, economic and cultural forces interact to mould relationships between nations. Social Policy examines how the decisions that determine the way we live are made. Studying these two interdisciplinary subjects together provides students with the opportunity to develop an understanding of the way in which the national concerns of a country feed into its social policy agenda.
Teaching is informed by the research expertise of academic staff from the School of Social and Political Sciences, who contribute to national policy debates and are engaged in research across a range of specialisms, currently including the politics of welfare, gender and sexuality, the international political economy, war crimes and genocide, and the politics of global health.
How You Study
The first year of the degree introduces central issues and concepts in international relations, social policy and the social sciences. Students can learn about social problems and social policies in the UK and overseas, whilst developing research and IT skills. In the second year, students may build on this foundation and choose from a range of optional modules covering subjects of special interest, such as intelligence and national security, international relations in the Middle East, war crimes, community and policy-making, families and human rights. In the final year, students are expected to produce an independent study in a research area of their choice.
There are opportunities to participate in field trips to key international organisations and political institutions. In recent years, students have visited New York City, Washington DC, Brussels, The Hague, Strasbourg and Geneva. Students are responsible for any travel, accommodation or general living costs associated with optional trips. Further information relating to these costs can be found in the Features tab.
Contact Hours and Reading for a Degree
Students on this programme learn from academic staff who are often engaged in world-leading or internationally excellent research or professional practice. Contact time can be in workshops, practical sessions, seminars or lectures and may vary from module to module and from academic year to year. Tutorial sessions and project supervision can take the form of one-to-one engagement or small group sessions. Some courses offer the opportunity to take part in external visits and fieldwork.
It is still the case that students read for a degree and this means that in addition to scheduled contact hours, students are required to engage in an independent study. This allows you to read around a subject and to prepare for lectures and seminars through wider reading, or to complete follow up tasks such as assignments or revision. As a general guide, the amount of independent study required by students at the University of Lincoln is that for every hour in class you are expected to spend at least two to three hours in an independent study.
How You Are Assessed
This degree uses a variety of teaching and learning methods including lectures and seminars, group projects and workshops. In an average week, students are expected to attend a lecture in each of their modules, with a follow-up seminar. Seminars are usually more informal, to enable students to discuss the topic with their tutor in a smaller group and they sometimes involve students working together in groups to prepare presentations or reports.
Assessment is by a combination of continuous assessment in the form of essays, reports, presentations and reviews, and examinations. Assessment varies from module to module depending on the subject of study.
The way students will be assessed on this course will vary for each module. It could include coursework, such as a dissertation or essay, written and practical exams, portfolio development, group work or presentations to name some examples.
Entry Requirements
GCE Advanced Levels: BCC
International Baccalaureate: 28 points overall
BTEC Extended Diploma: Distinction, Merit, Merit
Access to Higher Education Diploma: 45 Level 3 credits with a minimum of 104 UCAS Tariff points
Applicants will also need at least three GCSEs at grade 4 (C) or above, which must include English. Equivalent Level 2 qualifications may also be considered.
EU and International students whose first language is not English will require English Language IELTS 6.0 with no less than 5.5 in each element or equivalent http://www.lincoln.ac.uk/englishrequirements
The University accepts a wide range of qualifications as the basis for entry and will consider applicants who have a mix of qualifications.
We also consider applicants with extensive and relevant work experience and will give special individual consideration to those who do not meet the standard entry qualifications.
Last updated May 2020
About the School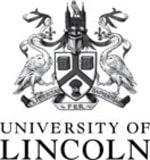 Since being opened by Queen Elizabeth II in 1996, the University of Lincoln has invested more than £300 million in its buildings and facilities.
Since being opened by Queen Elizabeth II in 1996, the University of Lincoln has invested more than £300 million in its buildings and facilities.
Read less