Program Description
Bachelor in International Liberal Arts: Language Arts (Literature, Linguistics)
Introduction to Language Concepts
Introduction to Language Concepts offers students an introduction to language by viewing similarities and differences among a variety of languages from a scientific point-of-view. A study of the uniqueness of human language also means looking at the human mind and the relationship of cognition to language. In this course, we will think about questions like: What is language? What does it mean to know a language? In what ways do people acquire their first language? How do they acquire additional languages? How is language unique to the human species and the evolution of human cognition and culture? How is language a kind of window into the mind? How might language influence identity?
Linguistics is comprised of several formal areas of study: words (morphology), sentences (syntax, what most people call "grammar"), meanings (semantics), and sounds (phonetics and phonology). It also includes the study of how knowledge about language is applied in social situations in different cultures (sociolinguistics), and how people learn a language (language acquisition). We will study each of these aspects of language.
Finally, this course serves as an introduction to the diverse range of languages and language types spoken across the globe. Virtually every act and certainly every field of knowledge, even nonverbal fields such as mathematics and music, depend on language as the primary means of instruction and learning. Language is arguably the single most important cognitive ability of the human species. Because human languages are so diverse, and language is integral to the construction of culture, it follows that some basic linguistic knowledge is greatly enlightening, if not essential, for students wanting to understand deeply the multiplicity of cultures and human nature itself.
Objectives
The main objective of this course is to introduce students to the nature of Language itself, and its fundamental role in human thought and behavior. The capital letter here is intentional, since it underlies the scientific nature of linguistics as a science that seeks to uncover the principles, by examining the details. The student will also learn to approach various aspects of language: morphology, syntax, phonology\from a problem-solving perspective, and in doing so, learn how linguists study language and the inherent nature of these inter-woven systems that underlie all human languages. Throughout the course, the objective of letting students experience the universality of language systems, rather than their discreteness, is paramount. Language is mainly what makes us homo sapiens, and is the root of nearly all human-specific thought patterns and behavior.
Sociolinguistics
This course introduces concepts of "sociolinguistics" to students with a rudimentary knowledge of linguistic terminology and methods. Sociolinguistics is the study of ways in which language and societies inter-relate. Students will study such topics as dialect variation, and social register (the varying social contexts of certain uses of language), and the ways in these factors influence and help shape identity and culture. Other topics covered in the course will be ideologies and attitudes related to language, and their political, educational, social and even economic consequences.
Objectives
The main objective of the course is to teach the principles cited above, with the goal of increasing students' awareness of the central role of language in society and the prejudices that arise from a lack of language awareness. These particularly include attitudes toward less-favorably dialects, usually spoken by less favorable social groups. One can rarely separate racial and ethnic disparities from the languages members of these groups use.
World English
This course offers an introduction to the formal study of the English language. As such, the course will focus on several key factors about the English language: its history, its current usage, and its spread in a variety of ways across the globe. In particular, as English becomes more globalized, or internationalized, various world Englishes have become a reality; this course explores some of those Englishes and the reasons for their proliferation. Students will read materials written for native speakers on some of the world's dominant varieties of English. The issues mentioned above lead to a natural discussion of what is "standard" English today and what is a "native speaker."
One benefit of this course is that students will be expected to assess their own understanding and "level" of English on several levels\grammar, vocabulary, pronunciation, etc.\and discuss ways in which they can develop greater English fluency and proficiency. Students will also have opportunities to familiarize themselves with some English-embedded cultural values and literary expressions. In essence, this course will introduce students to the rich world of English as a language and medium of cultural storage.
Objectives
The objective of this course, therefore, is to increase students' awareness of English as the dominant language of the 21st language and its impact on world events and cultural attitudes. A very important aspect of this course is to make students aware of the social and political implications of English as world lingua franca.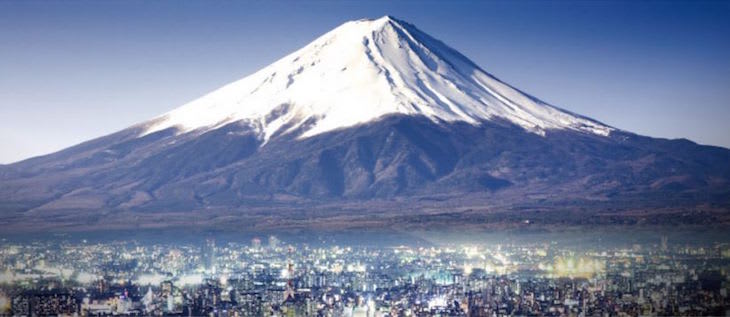 Literature Appreciation
Literature Appreciation will focus on the basic principles of reading, understanding, and appreciating poetry, fiction, and drama. The course will start with short fiction, proceed to the reading of a short novel, a variety of poems, films related to poetry and poetry performances, and films related to literature. The course may end with a one-act play. The fiction consists of several representative short stories that will introduce students to the reading of stories and the basic terminology needed to discuss fiction. There will be a special emphasis on close reading of literary language and the manner in which language represents imaginative thinking, and merges thought with feeling.
Students will consider poetry in a variety of ways, as both written and as living, continuously evolving, oral texts. The class will watch films like Dead Poets Society with its focus on poetry and feeling or the contemporary rap film, Slam. Another aspect of the course will introduce students to the relationship between poetry and other arts, especially painting and music. Students will be expected to participate in and lead small group discussions, write analytical papers, prepare ten journal entries that require accuracy of understanding and personal interpretation and, of course, read extensively. Most importantly, this class will be devoted to the living experience of literary language as the supreme language of feeling.
Objectives
Objectives focus on teaching students how to approach various literary works and reach a higher understanding of their surface and symbolic content. This includes understanding the structure of various kinds of poems and fictional works, as well as a close attention to language, both literal and figurative. The desired outcome is not merely understanding the content of literature but the value it brings to the student in terms of the capacity to empathize with the human condition more deeply and to think more deeply about universal human experiences and the social contexts in which people live their lives.
Lyric Poetry
Lyric Poetry will introduce students to lyric poetry following a historical approach in two senses: 1) historical roots of the lyric will be studied through examples of ancient and modern lyrics, not necessarily from older to more recent, but with chronological reference points; 2) the historical, social and aesthetic background of many of the poems will be considered in the process of interpretation and appreciation. The tools of poetry, as well as thematic comparisons, will be an important part of the course. The format will be small-group discussions with lectures at a minimum. This class requires a lot of writing in response to poems, though not necessarily a long-term paper. Some of the poetry students must read include: Sappho, Catullus, and selected other Greek and Latin lyricists, some Provencal French poems. Shakespearean sonnets, George Wither, Blake, Wordsworth, Byron, Dickinson, Whitman, Marianne Moore, Elizabeth Bishop, William Carlos Williams, Wallace Stevens, Robert Frost, Ezra Pound, Stevie Smith, modern song lyricists like Bob Dylan, and many others.
Objectives
The main objective is to increase the understanding and enjoyment of poetic works by looking, at their historical contexts, not mainly as chronological events but as works set in particular times addressing the conditions created by those events. Learning to read and hear poetry as the language of music is the salient objective of this course.
Major Themes in World Literature
Major Themes of World Literature will select a major theme from world literature and students will study the treatment of the theme across various genres and world literatures. Themes will be selected based on their appropriateness for the wider curriculum goals and inter-disciplinary approach. Students will read the selected works with specific purposes related to global understanding, literary styles, and philosophical perspectives. One example of a possible theme would be "Reality and Illusion in Works of Magical Realism." With this theme students would read some or all of the following: Kurt Vonnegut's Cat's Cradle, Haruki Murakami's The Hard-Boiled Wonderland and the End of the World, Gabriel Marquez's One Hundred Years of Solitude, Camera Laye's The Radiance of the King, Borges' "Borges and I" and a selection of other short stories and poems by great writers and poets around the world. I want to stress that these works may not all be considered "magical realism" by some critics but this is one of the critical challenges students face in the course\to decide for themselves how the works relate to or differ from one another. Another very exciting theme would be "The Role of Language in Post-colonial Literary and Critical Discourse," which would compare works of the African or Indian diaspora and those treating these events by European colonial period writers.
Objectives
The objectives of this course are the same as the objectives of all literature courses: to increase the students' capacity to understand creative works and to grow intellectually and emotionally from the experience of reading great works. This naturally includes an awareness of historical and social events in history as well as human experiences in diverse cultures and historical periods.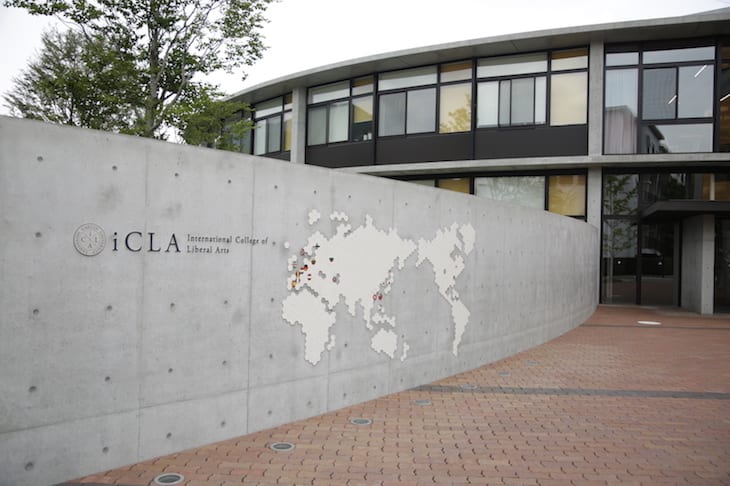 Comparative Literature Studies
In Comparative Literature Studies we will examine literature and art from Japanese and Western writers that examine a central theme prominent in world literature, especially that of Japan. For example, we may select works considered "postwar," in both the temporal and thematic sense, covering a selection of responses to World War II by both Japanese and Western writers and artists. We will encounter novels, plays, short stories, poems, essays, films, photographs, dance pieces, and a graphic novel as we consider reactions to and representations of the war, published over the past sixty-five years. While we will begin with a focus on responses to the Holocaust and the atomic bombs dropped on Hiroshima and Nagasaki, we will also read depictions of wartime experience that lie outside of these two pivotal events.
Students will be asked to complete frequent writing assignments as we work together as a class to articulate the questions raised by these harrowing readings and viewings, with a particular focus on issues of trauma and memory, as well as the role of ethical responsibility that we may bear as readers and viewers. In addition to these shorter assignments, students will be required to write a final, ten-page research paper that deals with at least one text covered in the course, and at least one outside of it.
Objectives
The main course objective is the growth of students' abilities to understand complex literary works, their social context and the human condition as it is revealed through the imaginative story-telling, poetic expressions or dramas the students must read in the course. By studying works in a comparative context, students learn a number of valuable critical thinking skills, ranging from linguistic awareness to profound cultural aspects of literary works.
Creative Writing Across Genres
Creative Writing Across Genres provides an opportunity for students to write creatively across genres, choosing at least two of the following: poetry, plays, fiction, or creative non-fiction essays, such as autobiography or travel writing. Works could be conceived as part of longer projects, such as a novel or book of poems but at least two of the genres listed above should be attempted during the course. Also part of this course would be a public reading of works produced toward the end of each term. Multi-media works are also encouraged, blending literature with music, stage performance, or the visual arts of drawing, painting or photography. Students will also be asked to read from selected works during the course.
Objectives
Objectives of this course are to provide the student an opportunity to write creatively in several chosen disciplines: poetry, fiction, drama, and/or creative nonfiction. The course is developmental and therefore aims primarily at encouraging young writers with a talent and interest in creative writing across disciplines.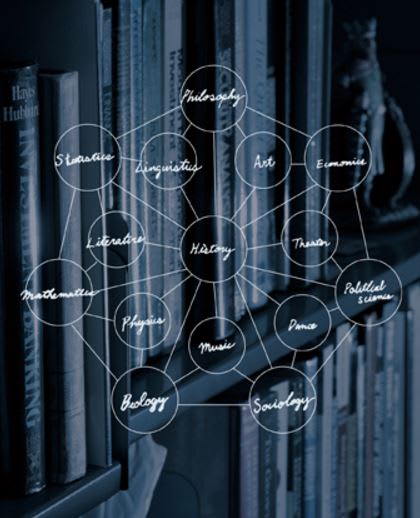 Advanced Expository Writing
Advanced Expository Writing is designed to provide writing instruction and experience for students who elect to refine their basic writing abilities beyond the Composition 2 or Expository Research Writing levels. The themes and genres within expository writing are flexible and depend on the teacher and student interests, but this course is essentially a workshop for student writers at an advanced level. The goal is for students to produce 2000 to 3000 words of refined writing covering at least three different writing projects during the course, though flexibility will be extended to students who have clear ideas and reasons to deviate from this general expectation. One outcome of the course might include a mini-journal publication of works written during the term and perhaps combined with works from other writing classes in the Language Arts area. Generally, the course will not require a documented academic research paper but would fall into the category of creative non-fiction, though students wishing to write academic papers may do so with the permission of the instructor.
Objectives
The main objective of this course is to improve writing skills in areas the student finds most interesting and useful, especially creative nonfiction but more academic writing if this is the student's chosen focus of attention in the course.
English Communication for the Workplace
This course will provide students with practical writing skills for communicating with other people in the workplace, businesses, schools, and other institutions, where effective and appropriate professional interaction in English is required. Both writing and speaking skills will be modeled, practiced and evaluated. The course will combine what is often taught in technical writing courses with the content and activities often taught in speech communication courses or presentation courses. Some of the writing topics and practices including writing formal reports, writing appropriate emails, writing minutes and summaries of meetings, writing proposals and the like. Some of the speaking topics and activities include communicating in English on the phone or by Skype, communicating in group meetings, giving oral presentations with PowerPoint or some other presentation methodology. The main focus of this course is to provide practical guidelines and practice for effective writing and speaking in professional contexts, which requires not only clear and logical organization of content, accurate grammatical usage, clear articulation of words and sentences, but also proper register that reflect appropriate degrees of politeness, formality, and informality.
Objectives
The main objective of this course is to prepare students to communicate effectively in both writing and speaking in various professional contexts. In order to do this, students will also strive to achieve the following: (1) Learn the forms and proper register for writing emails, reports, and formal proposals, business letters, and the preparation of letters of introduction to accompany Curriculum Vitae for job applications; and (2) Learn the forms and proper register for telephone communication, greetings and introductions, and formal and informal presentations.
Seminar (Language Arts)
RECORD, Kirby Alison
This course is an intensive course covering topics in literature and fields related to literary study. It is wide-ranging across the literary genres of poetry, fiction and drama and will introduce a variety of approaches to the study of literature from varied cultures. Students can choose their topics freely from a concentration on the work of a particular author, to a thematic approach that covers more than one author, and also historical themes such as postcolonial literature dealing with European and the so-called "Third World" literatures of India, Africa or the Caribbean. The first half of the course will be spent reading and discussing various literary themes based on student interests. The second half will focus on the student projects in detail and will often consist of student presentations of various stages of their work on their seminar paper. Attendance of the seminar sessions is mandatory and will constitute a significant part of the course grade. Possible topics include: the writings of Paul Bowles, expatriate American, comparison of European and African/Indian postcolonial works, metaphors in works of magical realism, language use in the poetry and fiction of Paul Auster etc.
Objectives
The main objective of the course is to guide students' own exploration of an area of interest in language and literature, to teach them how to do independent research, to analyze and synthesize information, and to respond to scholarly texts in a critical and informed manner.
OLAGBOYEGA, Kolawole Waziri
This seminar will focus on issues related to language and its many interdisciplinary aspects. The student might write on any topic that is normally covered in linguistics or applied linguistics studies. Among these include language acquisition, sociolinguistic concerns with language and society, dialects, formal and informal approaches to grammar, vocabulary, and meaning, universal grammar and its theoretical and practical implications etc.
The course will be structured in the first half around lectures and discussions of readings on relevant topics. One of the main purposes of the course will be to help students select their research topic that will continue into the second half. The second half will focus on the student projects in detail and will often consist of student presentations of various stages of their work on their seminar paper. Attendance of the seminar sessions is mandatory and will constitute a significant part of the course grade.
Objectives
The main objective of the course is to guide students' own exploration of an area of interest in language and literature, to teach them how to do independent research, to analyze and synthesize information, and to respond to scholarly texts in a critical and informed manner.
Instructors:
Kolawole Olagboyega
Kirby Record
Last updated Nov 2018
About the School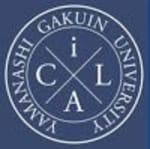 Picturesquely located at the foot of Mt Fuji, in the heart of what was known in medieval times as Kai Country, the YGU Sakaori campus, home to the iCLA complex (Residential Halls and classroom buildin ... Read More
Picturesquely located at the foot of Mt Fuji, in the heart of what was known in medieval times as Kai Country, the YGU Sakaori campus, home to the iCLA complex (Residential Halls and classroom building), iCLA is only 90 minutes West of Tokyo, and offers students unique opportunities to immerse themselves in the very essence of Japan and its culture.
Read less