Bachelor in International Law
Program Description
The International Class Program is the Faculty of Law of Syiah Kuala University (SKU)'s commitment to producing competent legal professionals who are well equipped to engage in a globalized, liberalized, and interconnected world. The ICP curriculum has been specifically tailored to not only a comprehensive understanding of the legal theories but also an array of skill-related expertise necessary for both legal practitioners and scholars.
The ICP of Faculty of Law, SKU is located in Aceh province, Indonesia, established in 2005, was initially supported by Nuffic (Netherland Institute for International Cooperation in Higher Education), as to consequence of a new hope to develop a better legal education facing global challenges, post the peace agreement (MoU Helsinki 2005) and massive earthquake along with tsunami in 2004.
The ICP demonstrates a student-centered approach and at the end of the study, the students have to complete their thesis in English. The program provides supporting staff to assist the student's thesis in the technical writing aspect. Furthermore, the students are encouraged to attend an internship program during their studies, whether in Indonesia or overseas. Students that willing to do an internship at the other relevant institutions are also welcome after receiving approval from the program. The ICP has graduates who work at law firms, academician and other professions.
This program is specially designed to nurture undergraduate students so they will possess strong competence in international law, and prepare them to have the proficient capability in serving as legal professionals once they graduated. To support their studies, students will study from our extensive collections of comprehensive jurisprudence, theories of laws, and practical skills training on contract drafting, negotiation, and diplomacy. Legal procedural skills are instilled to students through moot-court simulations. Lecture activities are delivered by professors and teaching staffs who are experts on their respective field of studies, as well as combinations of academicians and practitioners both from Indonesia and abroad. Faculty of Law SKU also cooperates with a number of partner universities and/ or law schools around the world, to provide students with opportunities of students exchange and study abroad programs.
Vision and mission
Vision
ICP aims at becoming an undergraduate program with an international orientation, the spirit of competitiveness, and is inspired by local values.
Mission
To conduct international standard education in an undergraduate degree program;
To fulfill the need of a legal expert who has good conduct, global insight and has international competitiveness for benefit of local and national interest;
To develop critical thought and to give knowledge and skill towards students to understand and apply legal perspective and regulations with a global perspective;
To collaborate with stakeholders in the country and related institution in an international level.
Education Scheme
The degree of Bachelor of Laws (Sarjana Hukum/ S.H.) will be awarded to students who complete the program with a minimum of 144 credits. To collect all of the required credits, students need to take classes from the Faculty's core compulsory curriculum and elective courses. ICP students are also able to transfer their credits obtained through student exchange or study abroad program in our partner universities during their studies in ICP. The language of instructions in the ICP is mostly in English. However, in order to obtain a comprehensive command in Indonesian Laws, Bahasa Indonesia is also required for studying legislative and other legal materials that are only available in Bahasa Indonesia; as well as to practice Indonesia's moot court simulations.
Student's Exchange Program
ICP students may take part in an exchange program or study abroad at ICP's partner universities for 1 to 2 semesters, subject to the faculty's recommendation. The credits obtained from the exchange program can be transferred to the ICP's curriculum; provided that the classes of which the obtained credits are in line with the ICP's core curriculum.
Students may contact ICP's office for more information regarding the available student exchange program and the requirements for application.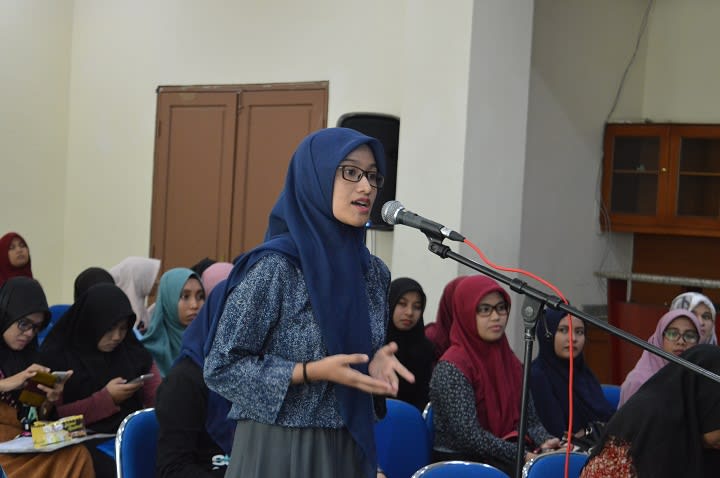 Areas of Concentration
The ICP Faculty of Law USK academically focuses on three innovative legal areas of concentration namely Business law, International Law, Criminal Law, and Constitutional Law.
The distribution of concentration courses are as follows:
Business Law
Company Law
Banking Law and Regulation
Agreement in the WTO
Capital Market Law
Insurance Law
Competition Law
International Law
International Human Rights Law
International Dispute Resolution
Law of Treaties
Law of the Sea
Diplomatic Law
International Criminal Law
Constitutional Law
Executive-Legislative Relations
Indonesian Judiciary
Electoral Law
Local Government Law
The Presidency
Criminal Law
International Criminal Law
Criminology and Victimology
Competencies of ICP graduates
Producing the graduates who are qualified, innovative, professional and competitive.
Mastering legal knowledge and skill in relation to national and international matters.
Admission
The admission will be held around February-June every year.
Period of Study
The study period of ICP bachelor degree is 4 years (8 semesters).
Subjects Taught
Compulsory
The Introduction of Law
The Introduction of the Indonesian Legal System
Sociology
Science of State
General Philosophy
Indonesian Language
Indonesian Civic Education
Disaster and Environmental Knowledge
Land Law
Private Law
Administrative Law
Environmental Law
Law and Society
Adat Law
Basic Science
Religion Studies
Criminal Law
Constitutional Law
International Law
Trade Law
English Language
Local Government Law
Criminology
Constitution and State Institution Law
Criminal Procedure Law
Private Procedure Law
International Private Law
Labor Law
Ocean Law
International Organization Law
Statutory Studies
Land Procurement
Tax Law
Inheritance Law
Special Criminal Law
Certain Crimes Studies
Procedure Administrative Law
Law and Human Rights
Private Court Practice
Criminal Court Practice
Administrative Court Practice
Statutory and Contract Practice
Legal Philosophy
Law and Ethics
Agreement Law
Methodology
Elective
Contract and Legal Drafting
International Environmental Law
International Sales of Goods
International Humanitarian Law
International Criminal Law
Treaty Law
International Human Rights Law
International Investment Law
WTO
International Commercial Arbitration
Bankruptcy Law
Corporate Law
Refugee Law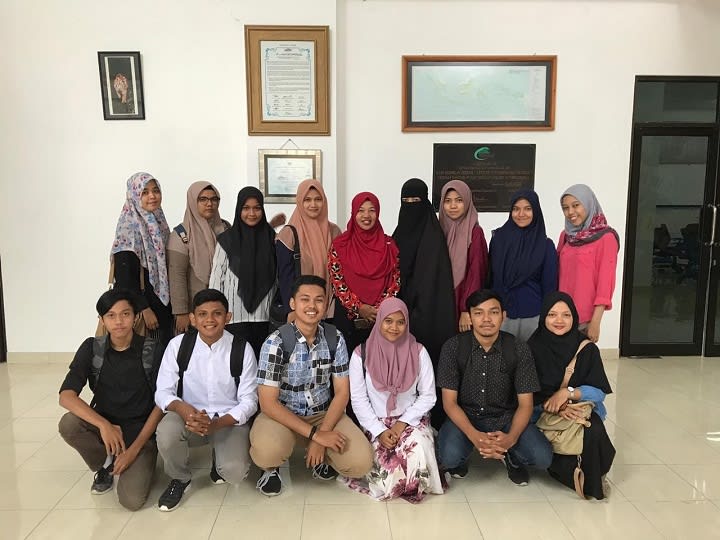 Last updated Nov 2020
About the School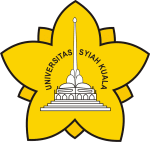 The mission of Syiah Kuala University is to implement "Tri Dharma – three denotations" of higher learning institutions that support local, national and international development by utilizing available ... Read More
The mission of Syiah Kuala University is to implement "Tri Dharma – three denotations" of higher learning institutions that support local, national and international development by utilizing available local, national and international resources; enhance academic quality in order to produce highly competitive graduates; apply integrated quality management in the field of education through the application of transparent, participatory, efficient and productive principles; continuously strengthen and broaden the network of institutional cooperation in the effort for developing and preserving the findings of sciences, technology, humanities, sports & arts.
Read less