Bachelor in International Hospitality Management
Home ›
Bachelor ›
Bachelor in International Hospitality Management
Program Description
One of the best Bachelor degree in the world to become the manager in Hospitality. You will be trained in every department.
Our goal is to prepare students to become the best managers in the Hospitality & Tourism industries thanks to our Swiss experience in education and hotel management. SHG Geneva is combining academic courses with practical training and internships in luxury hotels. Thanks to this concept, our graduates are assured to obtain job offers in many countries worldwide.
Our Values
Swiss Quality
International Environment
Discipline
Rigor
Hands-on Learning Experience
The Concept of our Bachelor

Geneva Campus
Courses are available in English. In case of difficulties, SHG Geneva provides supplementary class-time for students who need further assistance.
Our teachers are among the best in their specialties, they are composing a team coming from France and Switzerland.
We teach the following subjects:
Management of People
Human Resources
Finance
Yield Management
Intercultural Management
Global Economics
Events Management
Grooming & Self-Image
Luxury Environment
Project Management
Entrepreneurship
Marketing & Digital Marketing
Wines of the world
Hotel Environment
Food & Beverages Industry
Cost Control in F&B
Negotiation
International Relations
3 Languages to be selected from the following list: English, French, Chinese, Russian, Arabic Spanish, German, Italian.
Courses are held from Monday to Friday in our Geneva campus.
International Accreditation
International Recognition
SHG Geneva and other SHG Schools are accredited by International Quality Bodies such as:
AHLEI (American Hotel & Lodging Educational Institute)
CHRIE (Council on Hotel, Restaurant, and Institutional Education)
EHSAC (European Hospitality Schools Accreditations Council)
Practical Courses
We train students to get skills and working experiences in every department in a hotel. The students practice in all departments 1 by 1 and must come back to some departments several times to improve their skills. There are 4 main departments: Restaurant Service, Culinary, Administration and Room Division.
Restaurant Service: It includes Fine-Dining Restaurants, Traditional Restaurants, Bar, Room-Service, Catering Service, Banqueting Service.
Culinary: It includes all parts of the Kitchen (Cold, Hot, Pastry, International Food, Gourmet, etc.)
Room Division: It includes Housekeeping, Front Desk, Guest Services, etc.
Administration: It includes Sales, Marketing, HR, Finance, etc.
3 Paid-Internships paid by SHG Geneva
In each of the 3-year curriculum, students must go through a paid internship over a 6-month period. The remuneration depends on the country in which the hotel is located and may include accommodation and meals. In all cases, the hotels proposed by SHG Geneva are always in the 4* or 5* category. Thus, SHG Geneva takes care of all necessary arrangements. Transportation expenses to the internship destination are usually born by students.
During and after each internship, students are evaluated and graded by the hotel. Following each internship, students have to write a management report proving that he/she has fully mastered the internship's objective.
Requirements
Fill up the application form
Motivation letter (at least 500 words)
English Test (at least 5.0 IELTS or equivalent)
Interview (via Skype or Face to Face with one of our admission officer)
High School Degree (A' Level Degree / Baccalauréat / Maturité)
Fees
Tuitions fees: CHF 23'800 / Year
Administration fees: CHF 250 / Year
Uniform Kit & Books: CHF 300 (once)
Last updated Apr 2019
About the School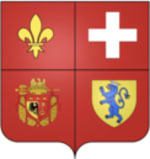 SHG Swiss Hospitality Group is a group specialized in Hospitality, therefore we have several schools to teach Hotel & Tourism Management to students coming from all over the world.
SHG Swiss Hospitality Group is a group specialized in Hospitality, therefore we have several schools to teach Hotel & Tourism Management to students coming from all over the world.
Read less