Bachelor in International Finance & Control
Read more about this program on the school's website
Program Description
What do I learn in the International Finance & Control programme?
International Finance & Control is a four-year BBA degree programme which is completely offered in English. The programme addresses economic subjects such as business administration, finance, organisation, tax, controlling, investment analysis and management techniques. Informatics and data management will complete your knowledge of economics. Parallel to these topics you will receive a clear insight into the basics of marketing and you will also be exposed to relevant soft skills.
In the programme you will learn how to answer the following questions:
How do I manage an enterprise?
Where can I make high profits?
How can I keep the costs in control?
How do I behave in an international context?
Which influence does the international tax law and the worldwide finance- and commerce market have?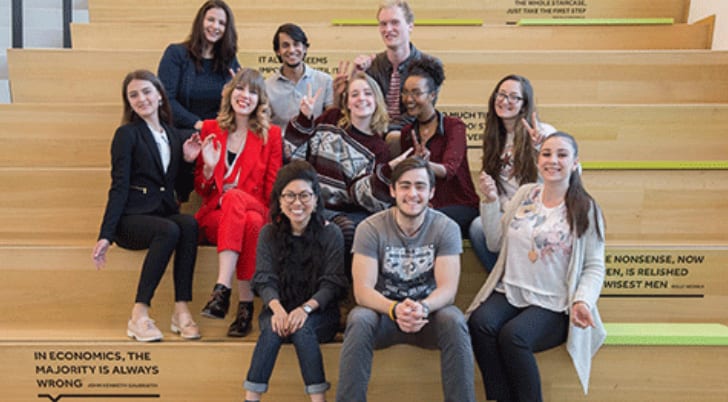 Aimed at your future career
International Finance & Control contains all professional skills and experience areas, which are of a great business value in the international economical process. You will learn the theory, but also how to apply it. Simultaneously, you'll learn how to improve your skills continuously. The assignments contain, for example, drawing up a balance sheet and economical tests in a national and international context, enterprise estimation, strategic planning or the managing of a department with an economical and ethical responsibility.

To be able to learn and experience these competencies as realistic and as practical as possible, every semester will cover a specific feature of your later profession. You will learn one or more typical professional tasks per semester, which you will be able to apply for your future job.

During the first year, you will function as an assistant controller and a responsible advisor. During the main phase of the study course, these positions will belong to the operational domain and will include positions such as costs and accounting manager and tax and due diligence manager. After this phase, you will learn how to become a consultant or analyst who is responsible for risk management, internal communication, and management.

The cornerstones of the courses in Venlo are internationalisation, sustainability and corporate responsibility in globalisation. To offer all-around bachelor degrees we also include communication, social and intercultural competencies, information technology and professional orientation in all our courses.
Professional perspective
There is a high demand for International Finance & Control graduates. Employers are increasingly asking for well-educated and skilled, finance employees, which have not only gained theoretical knowledge but also practical experience in companies. The companies in which our graduates are employed highly appreciate the practical orientation, the international focus and the skill to work independently and in teams.
Future jobs
There are several jobs you can fulfil after graduating from your IFC study programme. Our IFC graduates are now working in several positions, such as:
auditor
tax consultant
business controller
financial manager
information manager
business consultant
They are working in a wide set of companies, varying from multinational corporations to medium-sized companies. We are particularly proud that a large number of our International Finance & Control graduates are employed by the companies at which they did their work placement or graduation project.

Admission Requirements
As a prospective Bachelor's student, you must have a diploma of higher secondary education that is equivalent to Dutch standards. In order to be admitted to Fontys University of Applied Sciences students must be eligible for higher education through a diploma of secondary education / high school diploma with good results. This means:
For Dutch students: VWO-, HAVO- or MBO-diploma
For German students: Fachabitur or Abitur (Fachhochschulreife or Allgemeine Hochschulreife)
For students of other nationalities: senior high school diploma/ GCE or equivalent e.g. the British GCE A-levels or GCSE grades A, B or C, International Baccalaureate, the French Baccalaureate or the American High School (top stream or plus 1-year college)
Besides your diploma, please provide additional academic qualifications if available (especially in the fields of mathematics and economics). E.g. additional courses, workshops, projects, participation in competitions.
Last updated Sep 2020
About the School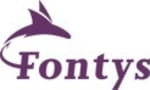 Fontys provides education and research. As a broad-based university, we are the largest public knowledge institute in the southern Netherlands.
Fontys provides education and research. As a broad-based university, we are the largest public knowledge institute in the southern Netherlands.
Read less