Bachelor in International Territorial Studies
Home ›
Bachelor ›
Bachelor in International Territorial Studies
Program Description
Bachelor in International Territorial Studies
This study program focuses on training students in the sphere of International Development Studies, giving them the necessary competencies to work at both national and international levels wherever comprehensive knowledge of emerging countries and regions is required, with special emphasis on the issues of economic, environmental, social, cultural and political nature. Our graduates' prospective employers include national and international institutions and organizations engaged in development activities, multilateral development agencies, stakeholders in the immigration services, as well as non-governmental organizations. Furthermore, the graduates can also work in education, development planning, public administration, and media. Crucially, our graduates will be qualified for work in businesses oriented to developing countries and regions both in terms of trade and investment.
Specialization – International Development Studies
Key Facts
Program: B-ITSE International Territorial Studies
Field of study: B-ITSE-IDSE International Development Studies
Level of qualification: Bachelor
Mode of study: full-time
Qualification awarded: Bachelor's degree
Specific admission requirements:
Completed secondary education and entrance examination, if required.
Faculty of Regional Development and International Studies
Bachelor study programs
The Learning Potential Test, Foreign language (English).
Qualification requirements and regulations:
Finished secondary education with school leaving certificate.
Specific arrangements for recognition of prior learning:
There are no specific arrangements for recognition of prior learning. The recognition procedure of the university is guided by the Act No. 111/1998 on Higher Education Institutions and the university "Study and Examination Rules".
Profile of the program:
Bachelor study program International Territorial Studies is oriented on obtaining complex knowledge of problematics of developing countries and regions, mainly of economical, environmental, social, cultural and political character.
Key learning outcomes:
Ability to define research topics and to solve projects for the solution of problems in the development world
Ability to solve conceptually regional development problems in economic, political, environmental, and social consequences
Knowledge of environmental, demographic and migration trends and their economic and social consequences in developing countries
Knowledge of world institutions and organizations active in the area of development aid and cooperation
Knowledge and understanding of development problems of Asia, Africa, and Latin America
Ability to identify and to use relevant information sources
Knowledge of theories of economic growth and development
Knowledge of the role of government in the solution of integration and globalization processes impacts in developing countries
Ability to work in an international context and in an interdisciplinary team
Understanding of cultures and habits in other countries
Occupational profile:
Graduates of the degree programs will have not only good general knowledge and skills of well-educated specialists but also abilities:
to communicate orally in a foreign language using appropriate technical terms and specialized vocabulary
to lead a multicultural team in a new cultural environment
to apply comprehensive knowledge of integration and disintegration processes in the region, cultural specifics and differences of the region
to apply integration and development theories to practice
to solve problems of economic and social development of regions
to tackle natural resource management problems
to identify world institutions and organizations engaged in development assistance and cooperation
to analyze the impacts of integration and globalization processes on economic, environmental and social policy in the region.
Graduation requirements:
Min. 180 ECTS, state final exam, defense of the bachelor thesis.
Access to further studies:
Successful graduates may proceed to master's study program.
Last updated Oct 2020
About the School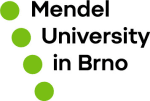 Mendel University in Brno is the oldest independent specialized university in the Czech Republic. It was established as the University of Agriculture in Brno in 1919, and since 2010 it has been using ... Read More
Mendel University in Brno is the oldest independent specialized university in the Czech Republic. It was established as the University of Agriculture in Brno in 1919, and since 2010 it has been using the name Mendel University in Brno (MENDELU). The university has a diverse community and a global network of students, staff and alumni (see https://bit.ly/2UieUCw)
Read less