Bachelor in International Communication Management (BA) - full-time
Home ›
BA ›
Bachelor in International Communication Management (BA) - full-time
Program Description
International Communication Management (ICM)
How do brands capture audience imagination? How do you convince stakeholders that sustainability is good for business? At ICM you'll learn to have a positive influence within the fast-paced discipline of Communications through gained knowledge, skills, and real-life experiences.
You'll become a Global Communications professional who can strengthen relationships with consumers and win trust with key stakeholders. Your career path after ICM can be in the Public, Private or Entrepreneur sectors – at both the Corporate or Business level.
Why ICM? What makes us a good choice?
Equip students for a broad range of communication careers – public and private sectors.
International experience with 95% of students coming from outside the Netherlands.
International lecture team covering 6 continents of the world.
Opportunity for international placement and university exchange.
Real experiences working on real-client communication problems.
Latest methods taught including the design thinking process.
Small groups maximum of 30 students per class group and practical teaching didactics used.
Student testimonials
Romy Barendse
ICM Alumni
Communication Strategist/Founder – communication KTCHN
"One of the most important things I learned during my time at ICM is that communication is an incredibly powerful way to make a difference in this world. The diversity of the courses and the various projects for real client organisations allowed me to take the first steps in becoming an entrepreneur and running my own branding and communication agency for businesses that aim to make a positive impact".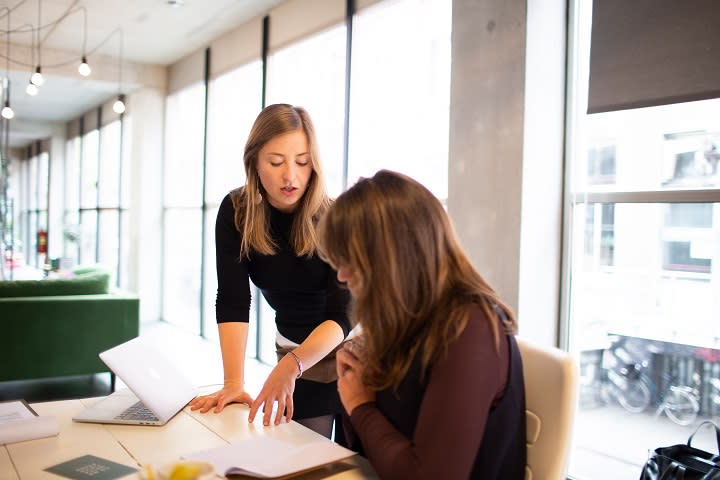 Marie Bantje
ICM Alumni
Senior Account Manager – Google
"Living in The Hague and studying the ICM program was a perfect combination. It helped me to understand cultural differences and be able to apply intercultural communication skills in a multinational team on a daily basis."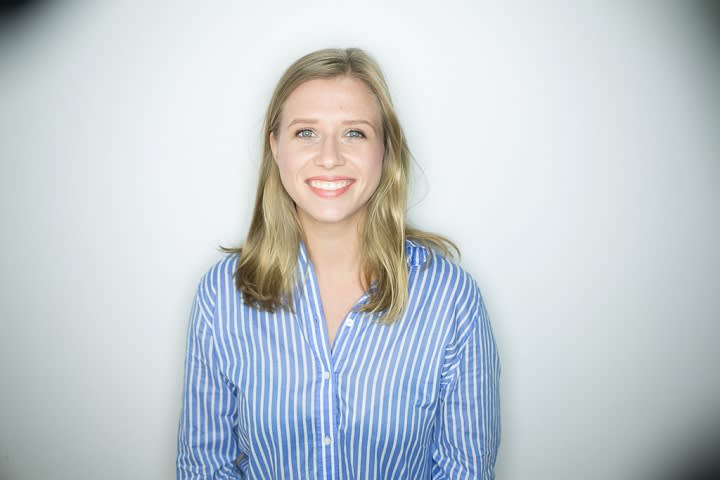 Key facts
Duration: 3 years
Qualification: Bachelor of Arts in Communication
Course load: 180 ECTS-credits
Language of instruction: English (quite often by native speakers)
Accreditation: NVAO
Destination information
The Netherlands:
16.9 million inhabitants, 200 different nationalities, 91% speak English.
The Netherlands ranks among the world's top 10 countries for higher education.
Some of the world's biggest multinationals, including Philips, Heineken, KLM, Shell, ING Bank and Unilever, are Dutch.
The Hague:
It's a small-scale, hospitable city with an international attitude.
The city offers a high standard of living at a fairly low cost.
It's easy to get by even if you don't speak Dutch, as most people speak English.
And it's very connected, being between two international airports and having two central train stations.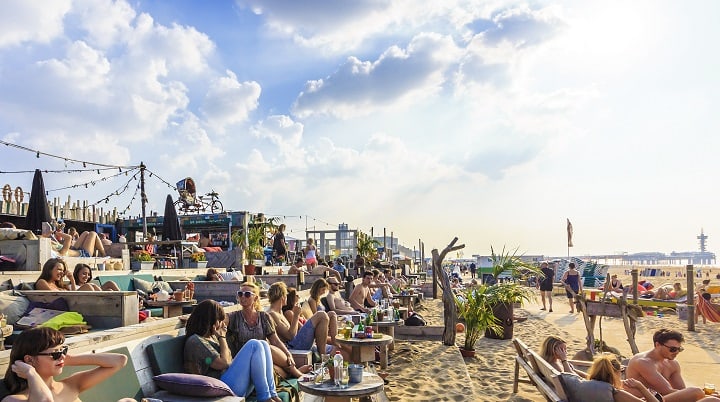 The Hague University of Applied Sciences (THUAS)
Consists of faculties, research groups and service departments.
More than 25.000 students are enrolled in a Bachelor, Master or post-graduate programme.
There are 4 campuses and more than 1.900 people work at the University.
Let's change. You. Us. The world. That's our message. We want to empower our students to change and improve the world they live in.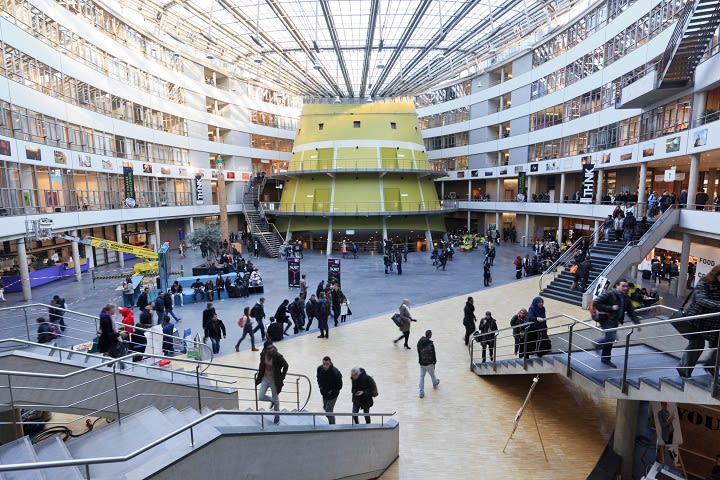 Practical information
Tuition fee:
€2.143 for EEA/EU students and €8,375 for non-EEA/EU students. These amounts are reviewed every year.
Housing:
€500-€600 per month.
Students will be assisted by the university to find suitable housing.
Health Insurance:
It is mandatory by Dutch law to have health insurance.
Additional Costs:
Flight(s) and/or travel arrangements, books, materials, and personal expenses are not included in the tuition fee.
Visa/Residence permit:
A visa and/or residence permit is required for students from outside the EEA. Students will be assisted by the university to get a visa and/or residence permit.
Student Support Services:
Not everyone experiences a smooth ride towards the finish line. We offer support services: Student counselor, Legal protection desk, studying with a functional limitation, English Writing Centre and professional sports support.
International students receive practical advice on visas, residence permits, insurance and grants and finding accommodation.
Last updated Dec 2019
About the School
If you're looking for a bachelor's degree programme, then you've come to the right place at THUAS. We have over 65 bachelor's degree programmes which vary in type and length. Most of them are four-yea ... Read More
If you're looking for a bachelor's degree programme, then you've come to the right place at THUAS. We have over 65 bachelor's degree programmes which vary in type and length. Most of them are four-year programmes, though some can be shortened to three years of study. A considerable number are taught in English. The variant that best suits you depends on your preferences and previous education. At the end of your journey, you'll be awarded a university of applied sciences diploma.
Read less