Bachelor in International Business
Home ›
BSc ›
Bachelor in International Business
Program Description
International business is the study of companies and businesses that do not limit their operations to a single nation. It explores the impact of globalization and asks why these companies exist, how they succeed in a complex and changeable global environment, and what their activities mean for the host countries in which they conduct business.
Students majoring in international business develop the foundations necessary to understand business in an international context as well as political and cultural diversity in a business context. They learn how to serve customers in international markets and how to take a local business to the global market. Immersion in another nation's culture, values, and business practices are the keys to international business success.
Students gain an understanding of how people in other countries live and develop business strategies that meet the needs and wants of customers. Specific courses may include topics in strategic planning, marketing, government relations, and policy analysis.
A co-major is chosen in one of the following areas:
Finance
Management
Marketing
RIT Dubai students will graduate with the ability to take a problem and solve it while also factoring in variables such as language, customs, and government policy.
This program is designed to challenge students by presenting them with unique problems and situations. The purpose behind the co-major is to allow students to focus on a specific area of business within the realm of international business. Proficiency in a foreign language is also an integral part of the major.
Possible Career Options
International business specialists work with numerous employers, ranging from large multinational corporations to smaller, boutique financial firms overseas. Career options include finance, marketing and consulting.
Curriculum
Course
Sem. Cr. Hrs.
First Year
MGMT-101 Business 1: Ideas and Business Planning
3
MGIS-101 Computer-based Analysis
1
ECON-101 LAS Perspective 4: Principles of Microeconomics
3
COMM-253 Communication
3
STAT-145, 146 LAS Perspective 7A, 7B: Introduction to Statistics I, II
7
MGIS-102 Business 2: Technology-enabled Launch
3
LAS Foundation 2: First Year Writing
3
ECON-201 LAS Perspective 3: Principles of Macroeconomics
3
ACCT-110 Financial Accounting
3
LAS Foundation 1: First Year Seminar
3
Second Year
ACCT-210 Management Accounting
3
MKTG-230 Principles of Marketing
3
FINC-220 Corporate Finance
3
LAS Perspective 1, 2
6
LAS Immersion 1
3
MGMT-215 Organizational Behavior
3
Free Elective 1
3
INTB-225 Global Business Environment
3
MATH-161 Applied Calculus
4
Cooperative Education
Co-op
Third Year
MGMT-340 Business Ethics and Corporate Social Responsibility
3
Co-major Electives
6
INTB-310 Regional Business Studies
3
LAS Immersion 2, 3
6
LAS Electives
6
DECS-310 Operations Management
3
International Business Elective
3
Cooperative Education
Co-op
Fourth Year
INTB-550 Global Entry and Competition Strategies
3
International Business Elective
3
Co-major Courses
6
LAS Perspective 5, 6
6
LAS Electives
9
MGMT - 560 Strategy and Innovation
3
Free Elective
3
Total Semester Credit Hours
122
Foreign Language Requirement
Fluency in a foreign language offered by RIT is a requirement of the major. Entering students with fluency in one foreign language are encouraged to take two semesters of instruction in a second language.
Cooperative Education
Cooperative education is a full-time paid work experience in the student's field of study. Students are required to complete 16 weeks of cooperative education, one of which must have an international component. Many students study abroad to solidify their understanding of a foreign language and gain experience living in another culture.
Accreditations
The Bachelor of Science in International Business is accredited by the UAE Ministry of Higher Education and Scientific Research and is licensed by the KHDA. The program is also accredited by The Association to Advance Collegiate Schools of Business (AACSB).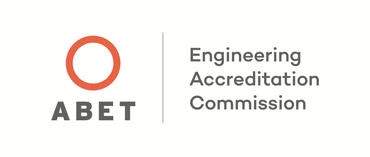 Last updated Aug 2018
About the School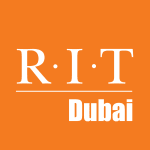 Established in 2008, RIT Dubai is a not-for-profit global campus of the esteemed Rochester Institute of Technology in New York, one of the world's leading technological-focused universities with a sto ... Read More
Established in 2008, RIT Dubai is a not-for-profit global campus of the esteemed Rochester Institute of Technology in New York, one of the world's leading technological-focused universities with a storied 185 year history. RIT Dubai offers highly valued Bachelor's and Master's degrees in business and leadership, engineering, and computing. The curriculum provides students with relevant work experience through an innovative cooperative education program that helps students stand out in today's highly completive job market.
Read less
Accreditations