Bachelor in International Business
Home ›
BSc ›
Bachelor in International Business
Program Description
The international business degrees are designed to provide in-depth expertise in a specific business discipline coupled with a broader global business perspective. They also provide an interdisciplinary global perspective, including language proficiency, cultural awareness, and a study abroad experience. Students choose from seven international business majors, including accounting, economics, entrepreneurship, finance, management, marketing or management information systems.
More than ever, advancements in technology, the reduction of trade barriers, and the emergence of growing economies in Brazil, India, and China, among others, are influencing business transactions. They are also factors that increase the value of an international business degree.
What Will You Learn?
UT's international business degrees are designed to prepare students to meet the needs of businesses requiring global awareness and expertise in a specific business discipline. Students must take all required courses in their chosen functional area (accounting, economics, entrepreneurship, finance, management, marketing or management information systems), plus:
Pass a foreign language competency exam or successfully complete an intermediate II foreign language course in Spanish, French, Italian or German.
Complete an education abroad experience by studying for a semester or year abroad, or participating in a UT travel course or international internship.
Complete MGT 345 Global Organizational Behavior and MGT 350 International Business.
Complete 8 credit hours of international elective courses outside the Sykes College of Business.
Topics of study include:
Global business challenges in accounting, finance, human resources, marketing, public relations, production, and logistics
Societal, economic, geographic, historical, legal, regulatory and political factors influencing international business, trade, and investment
Strategies for entering foreign markets, including exporting, licensing, strategic alliances and direct foreign investment
Management of cultural differences and organization of international negotiations
Ethical decision-making in a global context
International capital markets and assessment of international financial, political or economic risks
How culture, infrastructure, and government impact international marketing
Analysis of global industries and competitors
Internationally Recognized Program
The Sykes College of Business is accredited at the undergraduate and graduate levels by AACSB International (the Association to Advance Collegiate Schools of Business), an honor held by only six percent of business schools worldwide. It is rated a top-85 graduate business school in the U.S. by Bloomberg Businessweek, and since 2007 has been named among the best business schools in the world by The Princeton Review.
Practical Experience
UT's education abroad programs prepare students to be global-ready.
Students fulfill the international business degree's education abroad requirement through participation in programs sponsored by the Office of International Programs, led by Marca Bear, associate professor of international business and management.
There is no limit to where they can go; UT students are currently studying in India, South Africa, Turkey, Iceland, Dubai, Brazil, and Costa Rica, as well as more tradition locations like Australia, Italy and the United Kingdom. Education abroad options include:
UT travel courses Enroll in an on-campus course with a travel component.
International internships Gain valuable career experience and become interculturally aware while earning academic credit.
Semester/year abroad programs Study at a foreign institution and acquire experience in fields varying from business to foreign language.
Many international business students also participate in the University's Certificate in International Studies program as a means to enhance their global education experience. Students in this program engage in a variety of on- and off-campus activities in order to develop their global knowledge, skills, and perspective.
Community Connections
Eight hundred of the region's community leaders serve on UT advisory boards, providing students with a world of professional connections to explore.
Students also interact with the business community through in-class consulting projects, guest speakers, field trips and UT's Centers and Institutes, which include:
Center for Ethics
TECO Energy Center for Leadership
Naimoli Institute for Business Strategy
Lowth Entrepreneurship Center
Florida Directors' Institute
Facilities
The 80,000-square-foot Sykes College of Business building offers state-of-the-art resources such as the Huizenga Family Foundation Trading Center, providing Bloomberg Professional™ real-time trading information for hands-on financial management experience.
What Can You Do With These Degrees?
The variety of careers in international business is as diverse as the people and markets around the globe. UT encourages students to recognize the global career options in all disciplines and industries.
Graduates pursue careers in large multinational firms and small independent companies with international activities, as well as government agencies involved in international trade. Financial sector opportunities include corporate lending and international investment work. Import and export activities are also among the top international business careers.
International business professionals generally speak multiple languages and work with people from all around the world. Problem-solving, project management, and leadership skills are critical for success.
Being able to handle diversity and cultural differences is a must. Not all, but many international business assignments require you to live in another country.
Recent UT international business majors have attended graduate programs at:
Thunderbird School of Global Management
IE Business School (Madrid)
University of Miami School of Law
University of Florida
University of South Florida
University of Nottingham (U.K.)
University of Worcester (U.K.)
Many graduates also continue their education through UT's MBA program, which offers a concentration in international business. This program is designed to teach students the strategic, operational, economic and behavioral aspects of managing businesses in different countries. Global marketing techniques are another key area of study.
Admissions
Local Freshman Admissions
Official high school or secondary school transcript or GED results
$40 nonrefundable application fee
SAT and/or ACT scores
Completed guidance counselor recommendation form or recommendation letter from a teacher (not required if you graduated from high school more than two years ago)
Essay
Official college/university transcripts for any credits completed
Undergraduate International Admissions
With students enrolled from over 100 countries, U.T. proudly considers students from around the globe for freshman or transfer admission. Proof of English proficiency is required. (This is waived for international students from the Commonwealth Caribbean, Bermuda, Canada, United Kingdom, Republic of Ireland, Australia and New Zealand.)

Students should apply through U.T.'s online application. In order to review a student's application, the University must receive the following:
Official transcripts for all secondary school or college coursework, with grades translated into English ("Official" means that you must request your school to send your transcript directly to the UT Office of Admissions. If that is impossible, send a copy that has been certified by your school as a "true copy" of the original after it is copied. An official at your school should sign the document as "true copy of the original.")
$40 nonrefundable application fee
Essay, written in English (not required if you already graduated from high school and have completed some college credits)
Completed guidance counselor recommendation form (first-year students only)
Proof of English proficiency (please submit one of the following):

TOEFL: the minimum acceptable score is 550 or 213 (computer-based) or 79 (Internet-based)
IELTS: International English Language Testing System – minimum grade of 6.5
Successful completion of the English 112 certificate offered by ELS Language Centers accompanied by a letter of recommendation from an administrator and a 500-word English writing sample

Proof of available funds to cover expenses for the first year of study
Essay (first-year students only)
Copy of biographical page of your passport (if available)
International Student Clearance Form (if currently studying in the U.S.)
International students who meet admission requirements but need additional English language training prior to entering as a full-time degree student may enroll in one of the several E.S.L. programs.
International students also must furnish proof of available funds to cover their first year of study and each subsequent year. Exceptional new entering students with excellent academic achievement receive partial scholarships ($4,000-$7,000 per academic year) which covers only a small portion of the total costs. Students may work on campus up to 20 hours per week.
Upon admission to the University and satisfactory completion of the financial statement, an I-20 form will be sent to applicants from U.T.'s admissions office. Applicants must take the I-20 form, a copy of their acceptance letter and financial statement to the nearest U.S. embassy or consulate. After an interview, the embassy or consulate will decide if an F-1 student visa can be issued. To enter the United States, students need this visa in their passport and the I-20 form. Students may not enter the country on a tourist visa with the intention to study in the U.S.
The staff in the Office of International Programs assists students with pre-arrival information, orientation, and advice on academic, social, cultural and employment matters.
Note: For special circumstances, additional documentation may be required in all categories.
Admission deadlines
The deadlines for Bachelors are as follows:
November 15 - Early Action I deadline; decision by December 15.
January 15 - Early Action II deadline; decision by February 15.
March 1 - Regular Decision deadline; decision by April 1.
March 2 - Applications completed after March 1 are evaluated on a rolling basis.
Average cost for full-time undergraduate students
| | |
| --- | --- |
| Tuition (12-18 credit hours per semester): | $13,603 |
| Student Government Fee (required): | $96 |
| Student Service Fee (required): | $480 |
| Student Health Fee (required): | $425 |
| Room (double room): | $2,853 |
| Board (average 15-meal/week plan): | $2,552 |
| Total: | $19,584 |
Last updated Jul 2019
About the School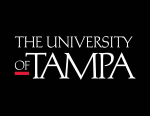 The University of Tampa's Sykes College of Business is a leading private institution focused on the development of tomorrow's global leaders. Our commitment to excellence is reflected in our AACSB acc ... Read More
The University of Tampa's Sykes College of Business is a leading private institution focused on the development of tomorrow's global leaders. Our commitment to excellence is reflected in our AACSB accreditation — a recognition that places us among the top 5 percent of graduate business schools worldwide.
Read less
Accreditations