Bachelor in International Business
Home ›
BSc ›
Bachelor in International Business
Program Description
A major in International Business prepares students for a profession involving international politics, economics, knowledge about information processing and computer systems, and analytical and critical thinking skills. At Northwest, this interdisciplinary program provides knowledge of successfully operating a business in the global marketplace.
International business is more globalized than ever, and is the future of business. The information students learn affects nearly every business in the country. Students receive one-on-one advising from professors who specialize in the major, have doctorates in international business, traveled to most of the locations visited, and have personal experience and contacts internationally. Additionally, Northwest links to national and international area computer networks, offering students an unparalleled chance to explore the international arena.
Northwest's International Business major is accredited by the Accreditation Council of Business Schools and Programs (ACBSP).


Career Opportunities
More than 91% of students who graduated with a degree in international business obtained employment or continued their education within six months after graduation.
The following is a listing of common positions for graduates with an international business major:
Account Manager
Business Consultant
Corporate Security Representative
Media Marketing Coordinator
For a list of job placements by year
Northwest graduates have been employed at:
Cerner
Gragg Advertising
Leon Technologies
Peace Corps
*Based on self-reported data in recent years.
Profession-Based Learning Experiences
Study Abroad is an opportunity for students to apply hands-on international experience to their own academic development. Faculty members supervise short-term study abroad programs that prepare students before, during and after the program. Two types of study abroad programs are available – faculty-led and traditional study abroad.
The traditional program may be a semester, summer or year-long program and is taught by Northwest's international partner institutions. Students from the business school have recently traveled and studied in China, Africa and Eastern Europe including Hungary, Austria, and the Czech Republic.
Study abroad is required international business majors.
New Venture Pitch Competition is designed for ambitious students and aspiring entrepreneurs to present ideas to business professionals, small business owners and potential investors. Students present their ideas to judges who in the future could represent their boss or client.
Internships
Although internships are not required in the international business major, they are highly encouraged to gain real-world experiences.


Requirements
Students choosing a comprehensive major in International Business must take the Common Professional Component courses and earn a minimum grade of "C" in each of the following major requirements:
The Northwest Core (48-52 hours)


ECON 52450 International Economics
MKTG 55431 Logistics Management
OR
MKTG 55434 Marketing Management
MKTG 55437 International Marketing
MGMT 54436 Multinational Management
3
3

3
3
3
International Experience (6)

Six hours of business credit which may include courses of study and/or internship in a foreign country.

Exemptions from the foreign study requirement are available only with Director approval.

International students may choose to fulfill this requirement through internships or other business courses at Northwest.

Cultural Understanding (6)

Students must complete six hours according to Option A or B based upon advisor direction. Option B is required unless fluent in a foreign language.
Option A – Global Political Economy
GEOG 32221 Economic Geography
POLS 34305 Global Events and Trends
3
3
Option B – Foreign Language
Six hours above the introductory level in any modern language
This program is an ACBSP accredited program.
Last updated Sep 2018
About the School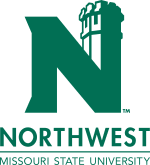 Originally established in 1905, Northwest Missouri State University is a state-assisted, four-year regional university that also offers graduate degree programs. Northwest Missouri State University fo ... Read More
Originally established in 1905, Northwest Missouri State University is a state-assisted, four-year regional university that also offers graduate degree programs. Northwest Missouri State University focuses on student success - every student, every day. It will be THE university of choice for a comprehensive, exceptional student experience.
Read less