Bachelor in International Business
Program Description
Why pursue an international business degree at North Central College?
Here you'll cultivate the "sixth sense" required to do business abroad—and that will make all the difference to your professional success. Of course, you'll master core business practices, identify market trends, explore financial markets and so on. But you'll also develop an instinct for what's appropriate in a given situation, for what's being left unsaid and for the ways different communication styles and customs can affect business transactions abroad.
You may also:
Travel, study and work internationally through our study abroad and international internship programs.
Learn about the fair-trade coffee import business through work in Guatemala.
Identify job opportunities through faculty and alumni networks and our Career Development Center.
Apply what you've learned to international entrepreneurial projects through student organizations like the Entrepreneurship and International Business Organization (EIBO) and Enactus.
Simulate trades and access thousands of proprietary reports and data screens in the Bloomberg Finance Lab, where 10 workstations are equipped with the Bloomberg Terminal software, the iconic dual monitors and Bloomberg's unique keyboards. You can also choose to become "Bloomberg certified" by completing a series of modules that cover economic theory, economic indicators, currencies, fixed income vehicles, options, equities and more.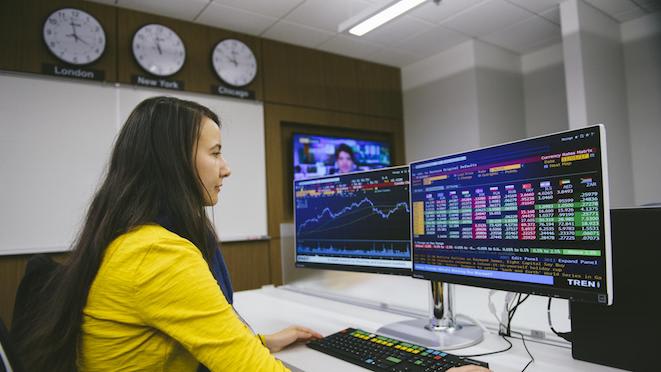 International Business, B.B.A.
International Business benefits students who aspire to developing a global mindset and are willing to confront situations and problems characterized by volatility, uncertainty, complexity, and ambiguity. This major is for students who are interested in understanding global competitive dynamics, competencies and decision-making skills for multinational industries. International business graduates possess highly transferable skills attractive to international firms, state or federal agencies and non-government international organizations. Often domestic firms seek International Business graduates for their business, language and multi-disciplinary skills.
International Business Internships and Jobs
A North Central education integrates career preparation with rich academic study. Our faculty encourages you to refine and apply your knowledge in an interconnected world. Here you'll learn to think independently and work globally to solve problems and lead.
Internships
Students interned at the following organizations:
ALDI
American Income Life
Design Resource Center
Effortless English
Endress and Hauser
US Cellular
Careers
Recent graduates are employed with the following companies:
ABM Industries
Boeing
Clutch Global Logistics
Hendrickson International
Mars, Incorporated
McDonald's
Nielsen Holdings
Radio Flyer
UPS Global Freight Forwarding
Invest in your future
Choosing the right college is a big decision. Don't make it alone. North Central's admission and financial aid team is here to help you design a financial aid solution that works best for you and your family.
Merit scholarships, grants, loans, campus employment - these are just some of the resources available to you. Over 95 percent of students and 100 percent of all eligible students receive aid. Let our team partner with you in finding the best value for your education.
Admission Timeline
North Central makes admission decisions on a rolling basis starting on October 1 for the next academic year. While there is no set deadline, we recommend the following priority deadlines for full consideration and to allow time for visa processing:
May 1 - for the semester beginning in August
October 1 - for the semester beginning in January.
Our academic calendar will have two semesters starting in August 2020, and you can start your program in August or January. Most new students begin in August.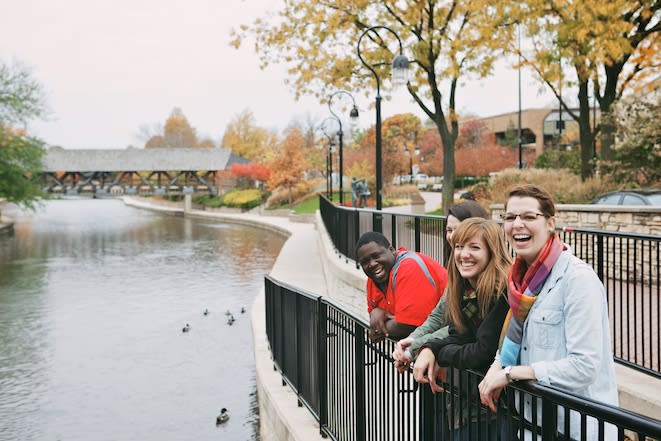 Last updated Nov 2019
About the School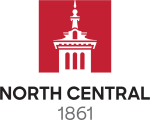 Founded in 1861 and home to 2900 students, North Central offers a safe, affordable, hands-on, campus-based American university experience in a terrific location. Our career-focused liberal arts educat ... Read More
Founded in 1861 and home to 2900 students, North Central offers a safe, affordable, hands-on, campus-based American university experience in a terrific location. Our career-focused liberal arts education - with particular strengths in business, global studies, and STEM fields - offers critical thinking and communication skills, deep subject knowledge, and life skills learned in small, faculty-taught classes and practical experiences in Naperville/Chicago, Illinois. A Bachelor's degree from North Central is your first step to a challenging, fulfilling career.
Read less