Bachelor in International Business
Program Description
International Business is an English-taught business study program with an emphasis on 4 specializations; strategic management, international marketing; international trade and commerce & supply chain management.
Year one all students complete the same program studying all the core subjects of the international business program. The only major selection you need to make in year 1 is your language choice. We have several on offer; French, German, Indonesia, Mandarin, Japanese, Spanish, Russian or Dutch. After year 1 you choose one of the 4 profiles to continue your studies with:
Organisation & Change
Marketing
Commerce (Asian Track Possible)
Supply Chain Management
Whichever profile you choose, you may expect to join an international classroom with students from all over the world. From day one, you will be trained to be business-minded, interculturally aware and to have an entrepreneurial attitude. After completion of your studies, you will receive an International Business diploma, issued by Rotterdam University of Applied Sciences.
This program is part of the Rotterdam Business School of Rotterdam University of Applied Sciences.
Year 2
As of year two of your studies, it is time to start defining what kind of international business professional you want to be.
Do you see yourself working in marketing after graduation? Would you like to learn how to work in an intercultural setting such as trade in Asia? In that case, you may consider focussing your studies on international commerce. You will find out how to sell goods and services in different markets and will learn how to choose the right target audience for promotion.
You will learn about the enormous diversity of other cultures and learn to deal with social and cultural differences to enter trade relations with business partners worldwide. You will also learn how to make new contacts easily, will develop an enterprising attitude, and learn how to adapt quickly to changing circumstances. Language education will be an important part of your program.
If you have always wondered how Amazon is able to deliver its products in such a brief period of time, you may consider a focus on international supply chain management. You will learn all about the ways of managing the flow of goods and services, from the raw material to the consumer goods you can find in stores.
You will gain an insight into the workings of effective and efficient supply chain management, by looking at best practices in transportation, urban distribution, warehousing, and port management.
By studying aspects of the international workings of a company through subjects like marketing, operations, finance, economics, and (change) management, you will learn how to map the interests of a company or organization and translate them into strategic goals and plans.
Time to make it happen
Dive deeper into specific interests and put your learnings to work. In the third and fourth years, you gain both theoretical knowledge and practical skills with at least one semester abroad. This could be an internship or an exchange program at one of our partner universities around the world. You graduate after successful final assessments and a graduation assignment where you demonstrate your research skills.
Internship
Put your training into practice with a six-month internship at an international company. Stay in the Netherlands or go abroad. Go for a large multinational or a medium-sized enterprise. It's your call.
During an internship abroad, you will learn a lot from international business professionals. But it does not just work. Find out how your perspectives differ and challenge the way you (and they) look at the world.
Minor or Exchange
The minor is a program in which you focus on a theme relevant to your future career. This could for example be digital marketing, entrepreneurship, circular economy, or one of the many other options.
By focusing in-depth on one specific aspect of your profession or by broadening your horizon through examining terrains bordering your own profession, you can significantly improve your chances on the labor market after graduation.
In the International Business program, you can either choose to do your minor at Hogeschool Rotterdam or to spread your wings and take part in an exchange program at one of our partner universities across the globe.
Graduation Assignment
The International Business degree concludes with a graduation assignment combining all of your training and practical experience.
Your practical research skills are put to the test in your graduation assignment. You will have to come up with innovative solutions to help a company of your choice to solve a real-world management challenge.
This could be a marketing entry strategy for Brazil with a focus on digital, a plan for the logistics of a Chinese start-up, or improving sustainability management for a company in Germany.
Admission requirements
To enter the bachelor program International Business of Rotterdam Business School you must meet the following requirements:
International Business (4-year program)
Dutch secondary education diploma
Applicants with a Dutch secondary education diploma: HAVO, MBO 4 or VWO diploma
EU and non-EU nationality applicants without a Dutch diploma
Students with a Secondary school diploma equivalent to a Dutch HAVO, MBO 4, or VWO diploma are eligible for our Bachelor programs.
You need to meet the following requirements:
For your final registration, we need to either receive an original certified photocopy* of your diploma and a final transcript by post. Or you can show your original diploma and transcript in person before the deadline of the 31st of August**. Certified translations (by a sworn translator) are required if not in Dutch, English, French, or German.
English test level (check the language requirements in the menu on the left).
Pass the intake interview with one of our recruiters.
Chinese applicants also need to submit a Nuffic certificate.
*An original certified photocopy is a photocopy of your original diploma. This copy is stamped and signed by the school or the institute which awarded your diploma.
** If you will not obtain your Diploma before the 31st of August we need to receive a statement from your school with the following information:
Your personal details; initial(s), surname, date of birth, and place of birth.
The name and location of the school.
The name of the course/Diploma that is obtained.
The name of the subjects in which the finals have been taken.
The date of graduation.
The date on which the diploma was obtained or will be issued.
English language requirements
English requirements (we accept):
IELTS Academic 6.0;
TOEFL iBT 80;
Cambridge FCE: Grade B scale 173-175 | Grade C scale 169-172
Exemptions for the English level requirement are Applicants whose medium of instruction of the previous education was in English and some EU secondary education diplomas.
Please send the required application documents to the Admissions team. Your education and your level of English will be reviewed and if you have met the requirements for the bachelor program, you will be contacted for an intake interview.
EU and non-EU applicants who reside in the Netherlands also need to submit:
GBA form (address registration in the Netherlands)
Valid residence permit
---
Last updated Oct 2020
About the School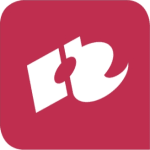 Rotterdam University of Applied Sciences has more than 36,000 students and more than 3,500 employees. There are a wide variety of programs to choose from across all educational sectors, with the excep ... Read More
Rotterdam University of Applied Sciences has more than 36,000 students and more than 3,500 employees. There are a wide variety of programs to choose from across all educational sectors, with the exception of the agrarian sector. Our education is closely connected to developments in the metropolitan region of Rotterdam.
Read less
Rotterdam ,
Rotterdam ,
Rotterdam ,
Rotterdam ,
Rotterdam ,
Rotterdam ,
Rotterdam ,
Rotterdam ,
Rotterdam ,
Rotterdam ,
Rotterdam ,
Rotterdam ,
Rotterdam ,
Rotterdam
+ 13 More
Less