Bachelor in International Business Management
Home ›
BSc ›
Bachelor in International Business Management
Read more about this program on the school's website
Program Description
Lincoln's BA (Hons) International Business Management course aims to provide students with the opportunity to develop a solid grounding in business process and mechanics, the skills to operate in a global environment and an in-depth understanding of the international marketplace.
Skills across a range of disciplines are required by students looking to understand business operations in an international context. Staff at Lincoln provide a supportive and dynamic learning environment, which aims to engage and inspire students.
Students can study a range of topics including business analysis, modern languages, finance, operations, human resources, management and marketing. It is expected that by the end of the course, students will have had the opportunity to develop the knowledge and skills to progress to a career in a professional business environment.
How You Study
This course is available with either a three or four-year pathway.
The first year introduces the topics of marketing, economics and international business while seeking to develop independent and critical-thinking skills. The second year provides students with the opportunity to study aspects such as strategic management, employability, research methods and operations management. Students then have the opportunity to spend the second half of the year studying abroad. Previous students have spent their study placements in North America, Mexico, France, Germany, Spain, Romania, Finland and China. Students who choose to study abroad must pay for their accommodation, travel and general living expenses.
In the final year, there is the option for students to choose from a range of modules to reflect their own interests. Areas of specialism can include business and the EU market, business and the natural environment, modern languages, human resources, disaster management, financial management and global marketing strategy.
There is also the opportunity to take a year-long work placement (Professional Practice) after the second year. The opportunity to take a year-long work placement after the second year is open to all full-time students on this course. Students who opt to undertake a work placement do not pay tuition fees for that year but will be required to pay for their travel, accommodation and general living costs.
Studying a Modern Language
From the start of the course, there is the opportunity to learn modern language by selecting a range of optional language modules. Languages available include French, German, Spanish, Mandarin Chinese and Business English Communications. Students do not need to have studied the language previously as they can start their chosen language from scratch.
How You Are Assessed
Students are expected to move in a continuous process from a dependent learning state to one of independence. At the end of the degree course, students are expected to be far more autonomous and reflexive individuals equipped with a set of skills which can enable them to operate successfully in society and the world of work.
Assessment Feedback
The University of Lincoln's policy on assessment feedback aims to ensure that academics will return in-course assessments to students promptly – usually within 15 working days after the submission date (unless stated differently above).
Methods of Assessment
The way students are assessed on this course may vary for each module. Examples of assessment methods that are used include coursework, such as written assignments, reports or dissertations; practical exams, such as presentations, performances or observations; and written exams, such as formal examinations or in-class tests. The weighting given to each assessment method may vary across each academic year. The University of Lincoln aims to ensure that staff return in-course assessments to students promptly.
Entry Requirements
GCE Advanced Levels: BCC
International Baccalaureate: 28 points overall
BTEC Extended Diploma: Distinction, Merit, Merit
Applicants will also need at least three GCSEs at grade 4 (C) or above, which must include English and Maths. Equivalent Level 2 qualifications may also be considered.
EU and International students whose first language is not English will require English Language IELTS 6.0 with no less than 5.5 in each element or equivalent http://www.lincoln.ac.uk/englishrequirements
The University accepts a wide range of qualifications as the basis for entry and will consider applicants who have a mix of qualifications.
We also consider applicants with extensive and relevant work experience and will give special individual consideration to those who do not meet the standard entry qualifications.
Last updated Mar 2020
About the School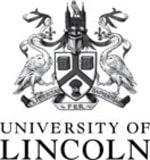 Since being opened by Queen Elizabeth II in 1996, the University of Lincoln has invested more than £300 million in its buildings and facilities.
Since being opened by Queen Elizabeth II in 1996, the University of Lincoln has invested more than £300 million in its buildings and facilities.
Read less