Bachelor in International Business Economics
Program Description
Today, being an expert in your local economy is no longer enough. All countries and companies are in great need of business and communication professionals who understand the key challenges and issues of international economic relations and are able to move quickly to exploit emerging opportunities.
If you are seeking to enter this field, the International Business Economics program of Metropolitan offers all that is needed for you to acquire the necessary skills: secure knowledge of economic and business matters, a fluent command of the second language for professional purposes, through practical and work experience. Our extensive partnerships with multinational companies provide you with the opportunity to gain first-hand experience in the world of international business. Our graduate students leave school as well-trained business experts with a professional command of at least two foreign languages, ready to achieve success and immediate results in the international business scene.
Join us in the flow of the international economy!
The program is designed for individuals who:
If you are well informed and with a keen interest in the world of international business, politics, and the media; if you look to find their future career in an international environment and if you are open to exposure to foreign cultures. Future students should also be able to use two foreign languages for most personal needs and are expected to turn their language skills into an important asset for both their future career and for their employees.
Core subjects
International Economics
EU Integration Studies
International Finance
International Business Transactions
Organizational Behavior
Presentation Skills Development Training
International Protocol and Etiquette
International Business Strategies and Competitiveness
EU Policies
Globalization and Regional Economics
International Economic Organizations
International Law
Specializations*
Organization management
Global commercial management
*Specializations are launched only if a minimum of 15 students wishes to join the specialization.
Are you interested in getting 2 degrees? In just 3.5 years you can get an International Business Economics BA degree from Metropolitan as well as an International Business BA degree from Coventry University.
Our achievements
A 4-person team of our International Business Economics BA Program has won the EBMC – European Start-up Simulation Cup and all the members have individually achieved prize-winning places during the final competition in Stuttgart.
Metropolitan-TATA Scholarship
One of the world's biggest technology provider companies, TATA Consultancy Services, in long-term strategic cooperation with Metropolitan, offers the TATA scholarship for students enrolled in this program. The scholarship covers the full tuition fee for one semester.
Career prospects
International economics expert at national or multinational companies and corporations
Communication expert at international organizations
Expert in the state sector
Journalist covering economic issues
Qualification as specified in the degree certificate
Economist in International Business
CIMA certificates granted at METU
METU will incorporate the first step of CIMA (Chartered Institute of Management Accountants) certificate to all English-taught business & economics programs from 2019.
The modules students will study are the followings:
BA1 Fundamentals of Business Economics
BA2 Fundamentals of Management Accounting
BA3 Fundamentals of Financial Accounting
BA4 Fundamentals of Ethics, Corporate Governance, and Business Law
Head of the program
Miklós Vásáry Ph.D., habil, associate professor
"Once I knew I wanted to conti­nue my stu­dies in Budapest, I was looking for a uni­versity that could provide me with a quality education. Upon my search, I've found the website of Metro­politan University (back then BKF), and I really liked their choice of programs and what their programs offer. I am currently enrolled in the program International Business Economics, and I am happy to say that this program fully met my expectations. The student life is great, for me, the most memorable event has to be the Welcome Weekend, I had so much fun. I met most of my friends there and we still talk about those days from time to time. If I want to recall a memorable moment that happened to me at Metropolitan, I would tell you all the things that happened to me at the Welcome Weekend. But if I'm being completely honest, every day has its memorable moment. The opportunity to learn new concepts, getting to know people, or creating a stronger bond with friends is one of those things that makes my day unique."
Dina Sara Kovacs, student of our International Business Economics BA program from Canada
"The Certificate of the International Business Economics BA Program implies a widely versatile knowledge. Our graduates are able to perform well at the most diverse positions in the domestic or international business industry, or even start a career in the civil sphere and in the field of economic diplomacy. In terms of opportunities for further education, graduates of the program can prosper in the realm of business, communication, and social sciences."
László Vass Ph.D., habil, CSc, Professor, Rector
Last updated May 2020
About the School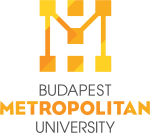 We are inspired by creativity. The art of creative education is the core value of our University. It is embodied in our teaching methods, it is a central concept in our approach and our students' atti ... Read More
We are inspired by creativity. The art of creative education is the core value of our University. It is embodied in our teaching methods, it is a central concept in our approach and our students' attitude. Creativity is the force organizing everyday life at the University paving the way to the future success of our students. We offer a stimulating environment and a unique atmosphere that motivate our students to make use of a wide range of unparalleled opportunities and apply their knowledge in practice looking for new, innovative solutions. This inspiring world offers the key to creative thinking, which is the most immediate expectation in today's labour market and a crucial issue of the future.
Read less