Bachelor in International Business Administration
Home ›
Bachelor ›
Bachelor in International Business Administration
Program Description
Are you a born organizer?, Do you have entrepreneurial interests, not afraid of responsibilities and are you looking for a management program which provides a wealth of professional opportunities?
Then, International Business Administration is perfect for you! Outstanding job prospects in the Indonesian and International job market & broad training that prepares you for a variety of professional fields. One of the best ranked Business Administration and Business Management programs (according to the 'Keuzegids HBO 2013', a guide to Dutch institutions of higher education for students and parents).

Various specialization possibilities
Marketing Communication, E-business, Change & Innovation and more. The acquisition of practical work experience at the Stenden training venue and through a work placement in a company.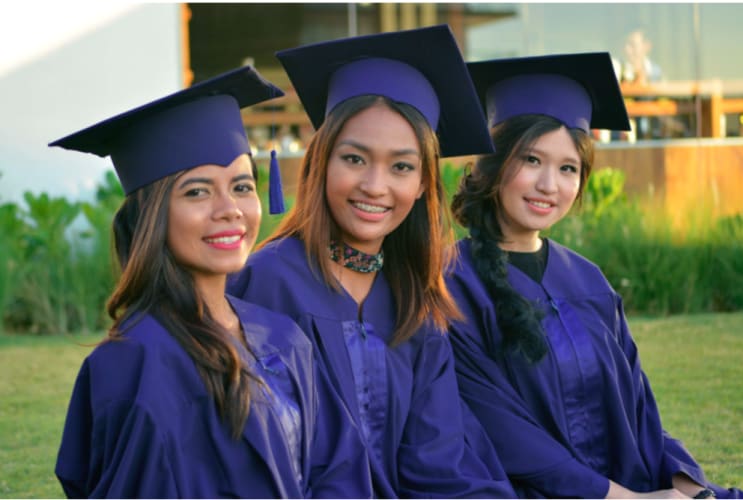 Career Opportunities
With your professional knowledge, management skills, and organizational talent, you will ensure that organizations run smoothly and that organizational objectives are achieved. You will advise management or take strategic or tactical decisions yourself and make sure employees and departments work well together, as well as effectively solve any issues you may come across. Graduates in International Business Administration have excellent career opportunities in their chosen field, finding work in the corporate sectors, consultancy firms and non-governmental organizations. Your training will provide you with the tools you need to successfully grow into a strategic management position. Careers open to you after graduating include :
Branch Manager
Project Manager
Relations Manager
Business Owner
Head of Internal Organisation
Business Consultant
Export Manager
Companies for internship and career prospects include Unilever, Sinar Mas Group, HSBC Bank PLC, PT Senayan Trikarya Sempana, Procter & Gamble Co, BMW AG. Ambitious Stenden graduates also have the opportunity to obtain a Master's degree within 14 months. In cooperation with the University of Derby (UK), Stenden University of Applied Sciences offers two international Master programs, the Master in International Leisure & Tourism Studies and the Master in International Hospitality and Service Management. Students can opt for a single Dutch Master of Arts (MA) degree or gain a dual award made up of a Dutch Master of Arts (MA) degree and a British Master of Science (MSc) degree. Both Masters are offered at Stenden Leeuwarden, The Netherlands.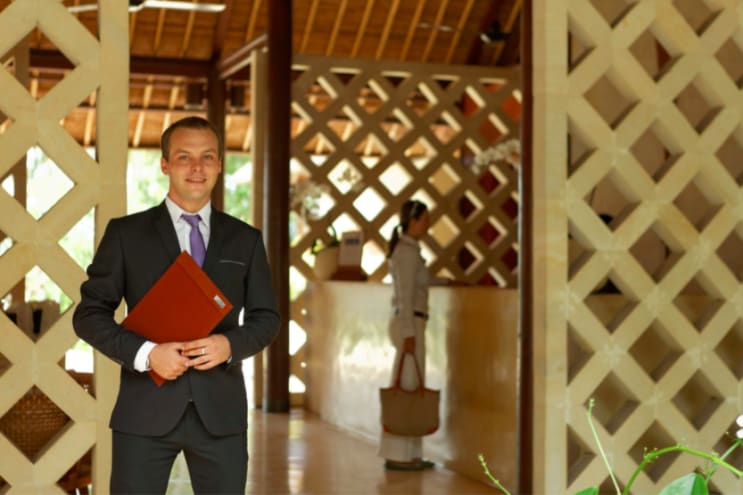 About the Program
At our campus in Bali, we execute the same curriculum as taught at our mother campus in The Netherlands, leading to the NVAO (Netherlands Flanders Accreditation Organization) accredited Dutch Bachelor's Degree (formally registered with the Centraal Register Hoger Onderwijs (CROHO)). You will receive a Bachelor of Business Administration upon completing the program.
As part of the double degree program, you will also receive the Sarjana Ekonomi, awarded through our partnering university, STIE (Sekolah Tinggi Ilmu Ekonomi Triatma Mulya) and accredited through the national accreditation board of higher education, the ban-pt.
Key subject areas in this program include Business Economics, Business English, Business Information Systems, Change Management, Corporate Communication, Creative and Conceptual Thinking, Human Resource Management, Law, Management and Leadership, Marketing, Modern Foreign Language, Professional Development, Professional Orientation, Project Management, Research, and Strategic Management.
You will be trained as a specialist in these areas over the course of the four-year program. You will learn theory as well as accepting practical assignments from national and international businesses and will learn to draft opinions, organize events, draft action plans and take part in a management team.
All subjects are taught in English by lecturers from different parts of the world. Likewise, our students represent a mix of nationalities, creating a truly multicultural study environment.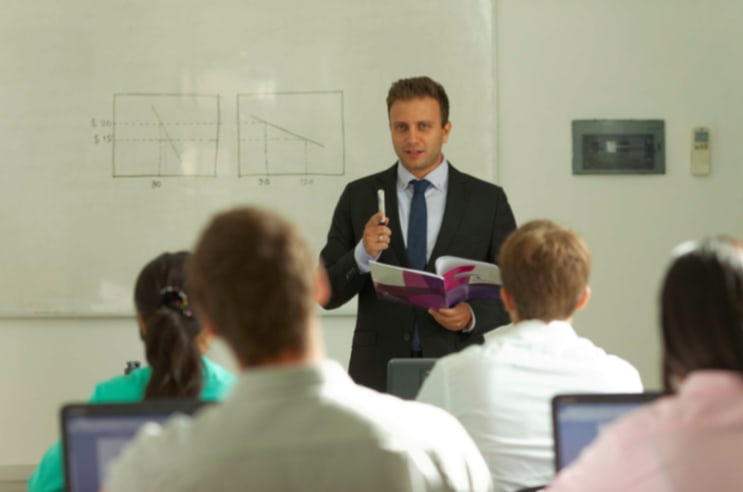 First Year
Explore international companies
The first year is designed to provide you with a solid foundation in International Business Administration: you will discover how business processes work and learn about different management styles. You will also take a closer look at customers and their identities, needs, and requirements.
Second Year
Higher up in the organization
In your second year, you will develop more focused and detailed knowledge, building on what you have learned so far. You will translate this knowledge to perform duties and resolve issues that you may encounter as a manager. Practical simulations, games and a management position at our training venue will give you a taste of your future career, allowing you to expand your knowledge of an organization's business operations.
Third Year
Strategic thinking and acting
You will gradually develop a set of management skills: you will learn to operate at a strategic level and focus on issues such as finance, human resource management, and customer relations. In the second semester, you will take two electives*. You will spend this entire year at our mother campus in The Netherlands.
Fourth Year
Final Stage
As you get ready to complete the program, you will take part in an extensive internship and carry out an independent final-year project at a business or organization, either in Indonesia or anywhere else in the world. You will be expected to provide advice on current issues, and if you and the company are a good fit, the company may end up offering you a position within their ranks.
Practical information
Accredited double degree
Bachelor of Business Administration (BBA)
Sarjana Ekonomi (SE)
Last updated Dec 2018
About the School
Our aim is to develop young professionals to become authentic leaders and problem solvers, prepared to take part in multicultural environments and fast changing market places.
Our aim is to develop young professionals to become authentic leaders and problem solvers, prepared to take part in multicultural environments and fast changing market places.
Read less