Bachelor in International Business (BIB)
Program Description
Overview
Program Duration: 1, 2 or 3 years. September to June
Entry Requirements: High School Diploma or equivalent, 60 ECTS per academic year or equivalent, English proficiency
Full Program Fees: 32,025 € for full three years
Language: English (French option for first 2 years)
Campus: Grenoble, France
Scholarships and Financial Aid available
The Bachelor in International Business:
This Bachelor of International Business offers the opportunity to study a bachelor degree in English at a triple-accredited school. Highly international, this program has been created for students wishing to develop international business skills and knowledge.
The program is open both to international and French students. Students planning a career abroad should definitely consider joining the program.
Our aim is to encourage students to develop the skills and motivation to assume high-level responsibilities in dynamic companies operating internationally, in functions as varied as marketing, management, sales, and export.
The BIB is recognized by the French Ministry of Higher Education and Research under the name of "Chargé d'Affaires Internationales". The official recognition for the program is referred to as the "Visa".
Why choose the BIB program at Grenoble Ecole de Management?
Gain international exposure through a semester abroad, with a choice of over 20 partner campuses throughout the world
Gain up to 8 months company experience through two internships
Accelerate your career by choosing a specialized major in Year 3
Triple accreditation: AMBA, AACSB and EQUIS
Official recognition for the program by the French Ministry of Higher Education and Research
International students residing permanently in France can apply for French State higher education scholarships (CROUS)
A pioneer in management of technology and multicultural management
An ideal balance of theoretical and practical management learning
A generalist program in Management and Business taught entirely in English while living in France
Smaller classes by comparison to university undergraduate programs and highly interactive teaching methods
International faculty with extensive experience of teaching and working in various countries and multicultural environments
Participate in Live Business Cases
Program
Year 1: Business Essentials
(Program content below applies to Year 1 - 2020 Intake and is subject to change. Transfer students, please see website)
Fall Semester - 2020
Effective Communication
Information Technology Skills
Intercultural Business Skills
Micro Economics and Market Structures
Quantitative Methods
Project Management 1
Personal and Professional Development
Languages
Spring Semester - 2021
Introduction to Business Law
Introduction to Accounting
Introduction to Work Psychology
Digital Business
Principles of Marketing
Languages
Year 2: Management Functions
Fall Semester - 2021
Managerial and Financial Accounting
Organizational Behaviour
International Macro Economics
Introduction to Technology Management
Operations and Supply Chain Management
Sales Techniques
Project Management 2
Language
Spring Semester - 2022
Human Resources and Team Management
Consumer Behavior for Market Research
Corporate Finance
Introduction to Negotiation
Entrepreneurship
Leadership and Followership
Language
At the end of Year 1 and 2, students are required to do an internship which can be in France or abroad (see Employability tab for additional details). Students complete up to 8 months work experience through internship.
Year 3: International Focus and Major
Fall Semester - 2022
International Perspectives in Marketing
Global Strategy
Social Responsibility in International Business
Innovation Management
Geopolitics
Language
Study Abroad
Students following the full 3-year program can spend the fall semester of the 3rd year at one of our 20 exchange partner institutions or to study one semester of Hospitality and Tourism at CETT in Barcelona** (see below). Please note academic conditions apply.
Spring Semester - Majors - 2023
Students choose one major, certain prerequisites may be necessary. Majors are subject to student numbers.
Global Management
International Finance
European Business Environment
Contemporary International Issues
Business Development in Emerging Economies
International Business Law
Foreign Language
Capstone module*
Finance and Accounting
International Finance
Financial Markets and Instruments
Financial Statement Analysis
Budgeting and Reporting
International Business Law
Foreign Language
Capstone module*
Marketing and Advertising
International Advertising and Public Relations
Brand Management
Digital Marketing
Sport Marketing and Events Management
Sustainable Marketing
Foreign Language
Capstone module*
Entrepreneurship
Entrepreneurial Opportunities
Business Planning
Entrepreneurial Finance
Entrepreneurship in Hi-Tech Sector
Sustainable and Social Entrepreneurship
Foreign Language
Capstone module*
Management of Fasion and Design Industry
Fashion Management
Brand Management
Sustainable Development in the Fashion and Design Industry
Design Management
Legal Context of Fashion and Design Industry
Retail Management
Foreign Language
Capstone module*
Tourism and Hospitality Management**
E-Marketing in the Hospitality Industry
Entrepreneurship & Innovation: Business Development Strategies
International Hospitality Management
Product Development in Heritage Tourism
Tourism Mediation
Sustainable Management of Tourist Destinations
Analysis of Tourist Destinations
Capstone module*
(in cooperation with CETT, Bercelona)**
Capstone module
The final module marks the end of the Bachelor program by drawing on different elements of several core modules from an international business perspective. The focus is on teamwork to complete extensive analysis for an international project and to develop a business plan for a product or service in a new market. The issues discussed will be at corporate, sectoral, national and international level.
Examples of BIB Graduate Positions
Sales Financial Management
Marketing Management (Customer Relation Manager, Junior Product Manager, Trade Marketing, Trade Marketing Manager...)
International Business Management
Human Resources
Logistics Management or International Trade (Export Assistant, Trade Marketing Manager, International Purchaser...)
Examples of BIB Internships
Schneider Electric France, Nespresso, Hertz, Cojean, Carrefour, Lufthansa Technik, Nicolas, Chanel, Sephora, Louis Vuitton...
Testimonial
"The GEM Bachelor in International Business program has been an incredibly rewarding three years. I chose this program for its focus on internationalism regarding study and work opportunities and have been able to live in four countries because of this.
My two internships in Germany and Italy broadened my professional experience as well as cultural understanding, and my exchange to Singapore let me partake in academia in an Asian setting. And between these moves, Grenoble became my home where I could practice my French surrounded by mountains.
I am proud to have attended GEM and to be associated with not only with a school which values diversity, but with an international student body and a worldwide professional network."
Last updated Oct 2019
About the School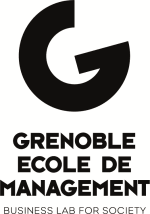 Grenoble Ecole de Management (GEM) has earned both national and international recognition. More than just a school, GEM represents an open-ended laboratory through which 8,000 students and 500 employe ... Read More
Grenoble Ecole de Management (GEM) has earned both national and international recognition. More than just a school, GEM represents an open-ended laboratory through which 8,000 students and 500 employees learn and work every day to solve complex problems and overcome major challenges for business and society.
Read less
Grenoble ,
Medellín ,
Grenoble ,
Tbilisi ,
Berlin ,
Moscow ,
Île-de-France ,
Singapore
+ 7 More
Less