Bachelor in International Accounting Program (IAP)
Home ›
Bachelor ›
Bachelor in International Accounting Program (IAP)
Program Description
International Accounting Program is a part of the accounting department of Economics and Business Faculty, Syiah Kuala University, Banda Aceh, Indonesia. It is a pioneer of English taught program at Syiah Kuala University. It was established in 2011 to respond to the need for accountants who could work in an international business environment. The program is designed to provide knowledge and skills required to succeed in an accounting career in today's globalization and digitalization era. It integrates disciplines of accounting, business, management, Islamic values and entrepreneurship which equip the students with necessary skills in their future career. All courses in IAP are taught fully in English by lecturers who are graduated from the United Kingdom, Australia, Germany, Malaysia, and Indonesia. In addition to the accounting courses, the IAP students have also an opportunity to participate in a student exchange program where they can study for a semester overseas. In 2018, there are 6 students who take a mobility/ student exchange program based on a credit transfer agreement for one semester in Asia University, Taiwan. The IAP also have two students from Universiti Utara Malaysia who participate in the mobility/ student exchange and studied for one semester in 2018.
The IAP is open for all prospective students around the worlds. For the last five years, the program has several international students who are coming from Kazakstan and Tajikistan. The alumni of IAP have continued their study in best universities in the world, for example, Victoria University of Wellington, Deakin University, University of South Australia, University of Passau and many more. Meanwhile, the others are working in international companies in Jakarta and overseas.
Vision and Mission of International Management Program
Vision
To be an innovative and independent International Accounting Program and a leader in the development of accounting as well as producing skilled and qualified graduates who can compete in a global level and uphold moral and ethical values in 2026.
Missions
Provide an accounting education system which encourages independent principle and innovation with the implementation of relevant science and skill which meet the need of Indonesia development.
Carry out high-quality research in accounting and business which are useful for the development of accounting and decision making of stakeholders.
Broaden corporation with businesses, governments, alumni network and accounting departments in other universities, local and overseas, with the purpose of the establishment of autonomous education and learning management as well as stimulating community service programs.
Conduct high-quality community service programs and apply accounting science which encourages accountability, transparency, participation and good governance.
Develop moral education and ethics of lecturers, students, and staff of the accounting program.
Accreditation
A (the highest level) – Board of National Accreditation for Higher Education (BAN-PT)
Admission period
July-August
Duration of Study
4 years
Courses
First Semester

Indonesian Language
Basic Natural Sciences
Introduction to Microeconomics
Introduction to Business
Introduction to Accounting I
Mathematics for Economists
Descriptive Statistics for Economists
Introduction to Business Law

Second Semester

State Ideology and Civic Education
Religious Study
Disasters and Environment Studies
Introduction to Macroeconomics
Management
Islamic Economics I
Inferential Statistics
Computer Applications
TOEFL Preparation
Introduction to Accounting II

Third Semester

Intermediate Accounting I
Cost Accounting
Taxation I
Marketing Management*
Management Information System
Introduction to Micro Finance*
Organizational Behavioural*
Basic Natural Sciences
Inferential Statistics for Economists
Islamic Economics II**
Advanced English

Fourth Semester

Intermediate Accounting II
Managerial Accounting
Taxation II
Public Sector Accounting
Accounting Information System
Sharia Accounting
Financial Management

Fifth Semester

Advanced Financial Accounting
Auditing I
Tax Planning
Budgeting
Financial Statement Analysis
Investment and Capital Market

Sixth Semester

Auditing II
Business Feasibility Study
Business Communication
Accounting Theory
Research Methodology
Strategic Management

Seventh Semester

Ethics and Professional Standards
Behavioral Accounting
+ Financial Accounting Concentration
+ Management Accounting Concentration
+Governmental Accounting Concentration
+Sharia Accounting System

Eight Semester

Community Services (KKN)
Undergraduate Thesis
Comprehensive Examination
Study Intake
September
Student Activities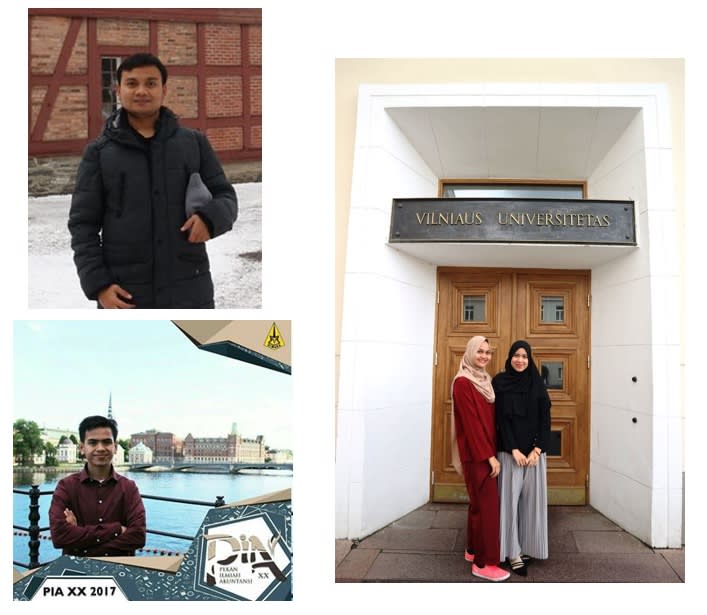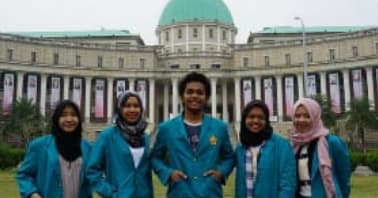 Alumni Testimonials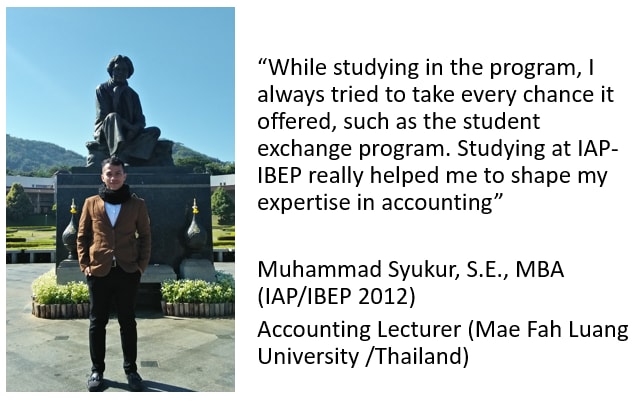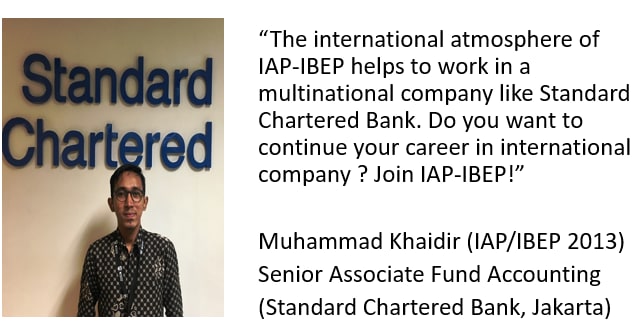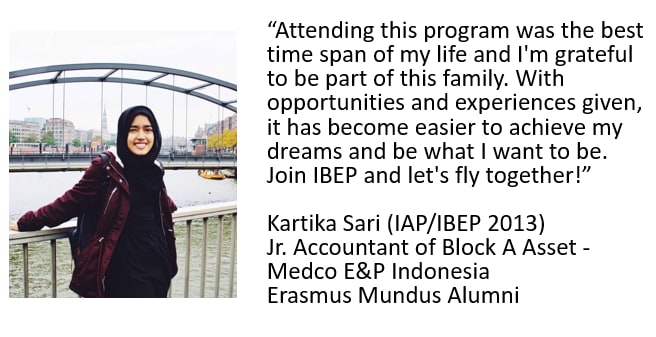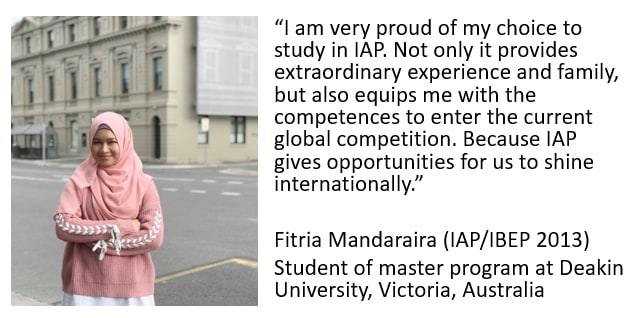 Last updated Oct 2020
About the School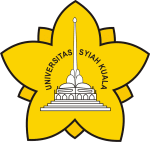 The mission of Syiah Kuala University is to implement "Tri Dharma – three denotations" of higher learning institutions that support local, national and international development by utilizing available ... Read More
The mission of Syiah Kuala University is to implement "Tri Dharma – three denotations" of higher learning institutions that support local, national and international development by utilizing available local, national and international resources; enhance academic quality in order to produce highly competitive graduates; apply integrated quality management in the field of education through the application of transparent, participatory, efficient and productive principles; continuously strengthen and broaden the network of institutional cooperation in the effort for developing and preserving the findings of sciences, technology, humanities, sports & arts.
Read less