Bachelor in Interior Architecture and Design
Home ›
BA ›
Bachelor in Interior Architecture and Design
Read more about this program on the school's website
Program Description
The Course
On this degree, students will have the opportunity to develop practical design knowledge in specialist studios, learning from staff who are active both professionally and as researchers. Students learn about the disciplines within the design industry and building technology methods, whilst developing their own creative, individual style. Students learn about the disciplines within the design industry and building technology methods, whilst developing their own creative, individual style.
Opportunities to gain practical work experience or complete live work for real clients and building developments exist during the course, which can include placements within a wide range of interior design and architectural practices. Students can choose to undertake an optional placement year between years two and three, as well as join a study abroad exchange programme during year two. Students are responsible for any travel, accommodation, and general living costs when undertaking a work placement or exchange scheme. There is also the opportunity in this course to study abroad as part of an exchange programme. Costs which may be incurred as part of a placement or study abroad opportunity are outlined in the Features tab.
A practical studio culture is in place at the University of Lincoln and as well as striving to provide a stimulating and creative environment, this way of working aims to prepare students for their future career in architecture and design. It also allows students the opportunity to take responsibility for how they develop a space, explore their own visual style, and to engage with other students and staff.
How You Study
Three-dimensional thinking is the focus of the first year of the degree and this is explored through a variety of media. Students will have the opportunity to learn how the design process works and begin to practice the skills of planning and modelling. The history and theory of architecture and design are also examined, providing students with the chance to contextualize their practice with a solid theoretical understanding of the subject.
In the second year, students are introduced to the concept of social relationships and the responsibilities that face interior architects.
Students are expected to complete a comprehensive individual project in an area of personal interest in their third year, providing them with the chance to demonstrate the skills they have acquired as a designer. Professional practice is emphasized at this stage, aiming to ensure that students are ready to enter the industry when they graduate.
Contact Hours and Reading for a Degree
Students on this programme learn from academic staff who are often engaged in world-leading or internationally excellent research or professional practice. Contact time can be in workshops, practical sessions, seminars or lectures and may vary from module to module and from academic year to year. Tutorial sessions and project supervision can take the form of one-to-one engagement or small group sessions. Some courses offer the opportunity to take part in external visits and fieldwork.
It is still the case that students read for a degree and this means that in addition to scheduled contact hours, students are required to engage in an independent study. This allows you to read around a subject and to prepare for lectures and seminars through wider reading, or to complete follow up tasks such as assignments or revision. As a general guide, the amount of independent study required by students at the University of Lincoln is that for every hour in class you are expected to spend at least two to three hours in an independent study.
How You Are Assessed
Assessment Feedback
The University of Lincoln's policy on assessment feedback aims to ensure that academics will return in-course assessments to students promptly – usually within 15 working days after the submission date (unless stated differently above).
Methods of Assessment
The way students are assessed on this course may vary for each module. Examples of assessment methods that are used include coursework, such as written assignments, reports or dissertations; practical exams, such as presentations, performances or observations; and written exams, such as formal examinations or in-class tests. The weighting given to each assessment method may vary across each academic year. The University of Lincoln aims to ensure that staff return in-course assessments to students promptly.
Features
Adobe Creative Cloud
Students are currently provided with free access to Adobe Creative Cloud and Autodesk software, as well as Lynda.com for the duration of their studies.
Student as Producer
Student as Producer is a model of teaching and learning that encourages academics and undergraduate students to collaborate on research activities. It is a programme committed to learning through doing.
The Student as Producer initiative was commended by the QAA in our 2012 review and is one of the teaching and learning features that makes the Lincoln experience unique.
Entry Requirements
GCE Advanced Levels: BBC
International Baccalaureate: 29 points overall
BTEC Extended Diploma: Distinction, Merit, Merit
Applicants will also need at least three GCSEs at grade 4 (C) or above, which must include English. Equivalent Level 2 qualifications may be considered.
EU and International students whose first language is not English will require English Language IELTS 6.0 with no less than 5.5 in each element or equivalent http://www.lincoln.ac.uk/englishrequirements
The University accepts a wide range of qualifications as the basis for entry and will consider applicants who have a mix of qualifications.
We also consider applicants with extensive and relevant work experience and will give special individual consideration to those who do not meet the standard entry qualifications.
For applicants who do not meet our standard entry requirements, our Arts Foundation Year can provide an alternative route of entry onto our full degree programmes: http://www.lincoln.ac.uk/home/course/AFYAFYUB/
If you would like further information about entry requirements or would like to discuss whether the qualifications you are currently studying are acceptable, please contact the Admissions team on 01522 886097, or email admissions@lincoln.ac.uk.
Last updated May 2020
About the School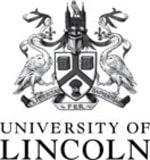 Since being opened by Queen Elizabeth II in 1996, the University of Lincoln has invested more than £300 million in its buildings and facilities.
Since being opened by Queen Elizabeth II in 1996, the University of Lincoln has invested more than £300 million in its buildings and facilities.
Read less