Bachelor in Interdisciplinary Arts
Program Description
As the world changes, societal standards and ideals transform along the way. Distinctions between disciplines no longer apply in a world where everything overlaps, where everything is connected. Creativity and innovative thinking become important factors that range from entrepreneurial initiatives to scientific research. This is where iArts comes in; in an interdisciplinary and transdisciplinary world, you learn to be critically-engaged thinkers, artistic analysts and creative entrepreneurs through the different disciplines and forms you are exposed to. Developing concepts that are triggered directly by real-life issues, you create artistic interventions within project-based structures.

iArts - short for Interdisciplinary Arts, is an intensive international three-year Bachelor's programme for the creative and intelligent multitalented. It builds bridges between the arts, sciences, society, and entrepreneurship. The programme is an exciting cross-over of artistic skills, academic reflection, research, and entrepreneurship. They are connected in projects and seminars with a strong focus on today's societal issues.
Projects
The iArts programme is a very intense, high-density programme. In the course of the programme, you'll work on a series of projects. You'll invent creative and original solutions for current social and cultural issues, in the form of artistic products or artful interventions. Think installations, films, performances, and games. Think meetings, publications, plans, and enterprises. Each and every intervention will be the result of interdisciplinary teamwork. Your teachers are experts in their fields and have experience with interdisciplinary encounters. The study programme is built up around four domains; Arts & Society, Arts & Science, Arts & Entrepreneurship and Arts & Culture. The blocks are projects connected to domains, which are organized together with different partners in the world from the Arts, Sciences and Society. Next, to fulfill these projects there will be courses with theory and the methods and techniques to become a 'critical engaged artist'. The theory will be based on art history, contemporary art theory, philosophy, marketing, management, creative writing, art and communication.
Baseline
In addition to the projects, the curriculum consists of a baseline: an in-depth programme with attention for theory, skills training and reflection. In theory education, disciplines such as art history, art analysis, dramaturgy, philosophy, text analysis and sociology are drawn on in order to explore specific themes addressed in project education in more depth. Examples of skills training are singing, design skills and Multi-Media training.
Focus
During the programme, you'll further develop your own direction of artistic and intellectual growth. You'll also learn how to manage your projects professionally and make them financially viable. In the second year, there is time to further train your capacities in projects with external partners. In the third year, you'll develop and complete a graduation project of your own. You'll write a graduation thesis in which you describe the research done in preparation of your graduation, the concept you developed based on this research, and your artistic working process, as well as the entrepreneurial aspects of your entire graduation project. Next to the thesis, your graduation project consists of an artistic part for which you can choose your own artistic medium.
Formal requirements
- pre-university secondary education (or equivalent)
- evidence of artistic aptitude
- advanced in English
- collaborative skills
Where?
iArts is located in the heart of Maastricht, a European centre of culture and home to 11,000 students. The city's numerous festivals and events reflect its diverse cultural and historical influences. A candidate for European Capital of Culture in 2018, Maastricht is investing in an inspiring, multifaceted cultural climate.
Last updated Aug 2019
About the School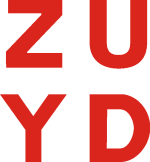 Zuyd is a regional institution of higher education, which aims at the development and transfer of high-quality and practically-oriented knowledge, for the development of professions and our region. Th ... Read More
Zuyd is a regional institution of higher education, which aims at the development and transfer of high-quality and practically-oriented knowledge, for the development of professions and our region. The employees of Zuyd contribute to the personal development of people during their entire professional careers. We believe that every individual has unique talents and we want to assist in the full development of these talents. In our method of working we connect education, research and the environment.
Read less