Bachelor in Interaction Design
Read more about this program on the school's website
Program Description
Interaction design is an exciting field at the leading edge of technology innovation. Interaction designers aim to create experiences with products, services and environments which are not just useful and usable, but very often pleasurable, expressive and desirable.
Learning interaction design is a matter of building a repertoire of methods, skills and theoretical perspectives. Importantly, you also develop a sensitivity to the critical role of stakeholders in design, the implications of design in society and your own sense of interaction aesthetics.
Innovative, considered and well-executed design adds value to products and services. Interaction designers seek to understand the people and situations they are designing for, and, drawing on their mastery of interactive technology and forms of interactivity, design artifacts and experiences to improve the situation. In this process, we extensively research, sketch, prototype and test to not just get the right design, but get the design right. Designers very often take the role as the advocate for the user, and are skilled in mediating the complex of issues and stakeholders involved in the design and production process.
Interaction Design at Malmö University
We are not like other digital-design related educations. Interaction Design at Malmö University sets itself apart in three main ways:
1. Design of interaction
We take interaction design to be in the design tradition, with a focus on the design of interactivity – not just how an artifact looks or what it does, but how it responds and how it feels to use. Exploring and expressing interactivity requires technical skills, and as such acquiring basic programming skills are developed throughout the programme. We teach programming in a way which is relevant for interaction design and that any motivated student can learn. You will prototype interactive experiences across a range of devices and platforms, including web and mobile.
The products and services interaction designers shape are not just software. We have a strong tradition and world-class facilities for working with physical form, and you will learn techniques such as laser-cutting and 3D printing. Together with basic electronic skills and a microprocessor, you will be able to develop concepts in the area of Internet of Things, wearables and other forms of smart products.
You won't just make good-looking mock-ups, but bring your ideas to life.
2. Responsible, sensitive design
To design is to make a change in the world, whether the designer intends or not, their work has wider implications. Our education instills a responsible, sensitive design approach which takes seriously issues of ethics and sustainability, and how to design with human values in mind. Moreover, at Malmö University we have a strong tradition in participatory design approaches, designing not just for users but with users and other stakeholders. Interaction design can be done not just for commercial purposes but also to serve and challenge the pressing societal issues of our time.
3. Research-based teaching
At Malmö University, you will not just pick up the applied skills of an interaction designer – conducting fieldwork, programming, making mock-ups and concept videos, and so on – but you will engage with cutting-edge forms of interactivity and deep, theoretical perspectives on design and interaction. You will develop reflective, critical approaches, knowing not just how to do something, but when and why (or why not!). This is particularly important in a technology-related field such as interaction design where developments happen quickly and practitioners need to be able to make sense of new technologies and shifting practices.
Study abroad, internships and electives
The fifth term is an optional term. That means you can choose to take a course in a completely different topic but you can also choose to immerse yourself in a chosen specialization. Alternatively, with an internship, you can experience the professional practice of interaction design and gain valuable industry connections. A final alternative is a study abroad, an excellent opportunity to expand your personal and academic horizons.
Degree Project
The programme's sixth and final semester consists of a thesis. You will undertake a major independent project whose content and quality is equivalent to the input level for master's degree studies or professional career.
The programme leads to a bachelor's degree in Interaction Design.
What career will you be prepared for?
Given the growing prominence of good design as a value differentiator, interaction designers find themselves in demand. Governmental agencies also value interaction designers in designing and improving access to public services. With an education in interaction design, you may be suited for a number of different roles beyond interaction design, including a user experience design, user interface design, service design, digital designer, web design and more.
With a focus on teaching contemporary technologies and methods as well as forward-thinking perspectives from research, you will adapt well to a changing employment market be well-suited to continue your education in a master's programme. During your education, you will gain experience working collaboratively with industry as well as your own peers, working on a variety of different briefs in which you develop your project management skills.
Our students have gone on to careers in leading companies such as Anima Connected, Arduino Verkstad, BitCraze, Cybercom, Fjord, IBM, IDEO, inUSE, Massive Entertainment, Sony Mobile, TetraPak, Topp, Ustwo and Visma.
Entry requirements
General entry requirements + English B.
Organisation
Interaction design focuses on the design of interactive products, services, and environments. The concept development, prototyping and evaluation, students develop mobile as well as web and application based interactivity. It can be everything from websites to smart clothes, from computer games to interactive environments.
Interaction Designers thus creating useful interactive utility-oriented design, but also expressive design for pleasure as well as critical and aesthetic oriented design. Interaction design is an area that has emerged in response to the digital properties of the material. The discipline borrows theory and methods from traditional design, informatics, social sciences, humanities and arts.
The three-year program of interaction design has a strong focus on user-centered design of digital artifacts. The basis of education is in the strong Scandinavian design tradition of involving users in the design process which is desirable in design and technology companies worldwide. Students are trained to think critically and to challenge existing technology as a way to creatively reflect on the possibilities for new types of interaction.
After graduation, the student should be well-prepared for professional work in interaction design or post-graduate education in the field. In addition to self-employment, work possibilities include interaction design in companies, consultancies or cultural institutions, encompassing the web and consumer design, product development, mobile technologies and usability.
Learning outcomes
Knowledge and understanding
To receive a bachelor's degree in Interaction Design, the student shall:
demonstrate knowledge and understanding in the main field of study, including knowledge of the field's disciplinary foundation, understanding of the field's applicable methodologies, specialised study in some aspect of the field, and awareness of current research issues.
Competencies and skills
To receive a bachelor's degree in Interaction Design, the student shall:
demonstrate the ability to search for, gather, evaluate and critically interpret relevant information for a formulated problem, as well as the ability to discuss phenomena, issues and situations critically;
demonstrate the ability to identify, formulate and solve problems autonomously and to complete tasks within predetermined time frames;
demonstrate the ability to present and discuss information, problems and solutions in speech and writing, as well as in dialogue with different audiences; and
demonstrate the skills required to work autonomously in their main field of study.
Evaluation and approach
To receive a bachelor's degree in Interaction Design, the student shall:
demonstrate the ability to make assessments in their main field of study, informed by relevant disciplinary, social and ethical issues;
demonstrate insight into the role of knowledge in society and the responsibility of the individual for how knowledge is used; and
demonstrate the ability to identify needs for further knowledge and ongoing learning.
Last updated Nov 2019
About the School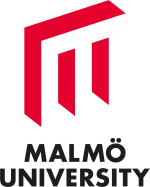 Malmö University strives to be part of society at every level. Whether that is regionally, nationally or globally, its focus is making the world a better and fairer place.
Malmö University strives to be part of society at every level. Whether that is regionally, nationally or globally, its focus is making the world a better and fairer place.
Read less