Program Description
The program is built on a common theoretical basis consisting of 21 compulsory courses totaling 119 ECTS credits (total workload is 180 ECTS credits) to equip graduates with the knowledge and skills at all levels of ICT architectures. The structure of the program reflects the recommendations of ACM and IEEE CS, the world's most recognized authorities in the field of informatics degree programs. The program is divided into six branches, each of which is characterized by a group of six compulsory branch courses.
One of these branches - Web and Software Engineering, is internally divided into three specializations: Software Engineering, Web Engineering, and Computer Graphics.
Profiles of graduates from all branches of the program build on a common foundation of mathematics (analysis, algebra, logic, discrete mathematics, graph theory, probability, and statistics), theoretical computer science (algorithms, formal languages, and automata, complexity theory) and IT courses, covering all levels of architectures of ICT systems (digital and analog circuitry, processor architecture and hardware tools, operating systems, databases, computer networks, security, software engineering, and programming.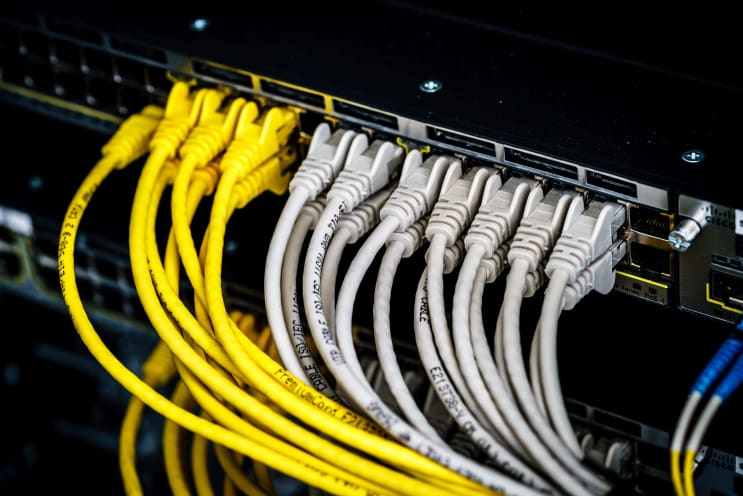 Photo: CTU in Prague
Study Branches open for admission in 2020
(for study starting in October 2020)
Computer Science
Principles and possibilities of programming languages
Intelligent systems and reliable programs
Efficient algorithms and how to use them
Computer Security and Information technology
Computer security
Administration and configuration of networks, www servers, and databases
Understanding of operation systems (servicing, debugging, scripting)
Web and Software Engineering, specialization Software Engineering
Realization of large scale software
Analysis, development, implementation, and testing
Work in software teams (SW firm acting)
Entrance Exams
Yes (remote online admission test of mathematics and remote online interview in English)
Entrance Requirements
Application form
Two signed copies of the study contract
Full completion of secondary/high-school education (applicants who are studying in their last year of secondary/high school at the time of submitting the application shall attach photocopies of official documents that indicate so far studied subjects and obtained grades)
A photocopy of the applicant's passport
A photocopy of a certificate that demonstrates their proficiency in English comparable to or exceeding the B2 level of the Common European Framework of Reference for Languages
Application fee: EUR 32
Level of English

FCE – First Certificate in English or
TOEFL IB T 65/ TOEFL CBT 185 or
IELTS score 5.5 and above or
BEC 2 – Business English Certificate 2 or
STANAG 6001 – level 2 or
TOEFL paper-based test score 513 and above or
TOEFL CB score 183 and above or
TOEFL iBT score 65 and above or
TELC (The European Language Certificates) – Certificate in English – Advantage (B2) or
TELC – B2 English for Business Purposes – B2 or
TELC – B2 English for Technical Purposes or
Pitman Intermediate (Level 2) – Intermediate First Class Pass – B2 Vantage or
International ESOL and Spoken ESOL – Communicator or
Czech State Examination in English (Basic or higher level) or
A document showing that English was the teaching language at the applicant's secondary/high school
Last updated Sep 2020
About the School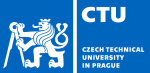 Czech Technical University in Prague is the oldest technical university in Europe, founded in 1707 and is currently a leading technical research university within the region and in the Prague Research ... Read More
Czech Technical University in Prague is the oldest technical university in Europe, founded in 1707 and is currently a leading technical research university within the region and in the Prague Research cluster. CTU offers undergraduate, graduate and doctoral programs at 8 faculties: Faculty of Civil Engineering, Mechanical Engineering, Electrical Engineering, Nuclear Sciences, and Physical Engineering, Architecture, Transportation Sciences, Biomedical Engineering, Information Technology and programs at MIAS School of Business. Moreover, CTU offers free sports courses, you may visit and study in the National Library of Technology and feel the international community in the Campus Dejvice in the heart of Europe.
Read less