Program Description
Bachelor of Arts in Industrial Design
Industrial designers use drawings, models, and computer programmes to improve the aesthetics, ergonomics, and functionality of a broad range of products, from once-off furniture items to mass-produced goods such as gaming consoles, kitchen appliances and mobile phones.
The Department of Industrial Design offers a Bachelor of Arts in Industrial Design.
The Department also offers a BA Honours in Industrial Design Degree for those who have already successfully completed a Bachelor of Arts in Industrial Design.
The Department's facilities include a comprehensive workshop that allows students to manufacture almost any prototype.
Career Opportunities
Graduates enter the following career paths:
Member of a design team at a design consultancy
Member of an in-house design team at a manufacturing company
Manufacturer of products
Designer/maker
Model maker
Illustrator
Please note: The estimated budget for materials, books, printing and other consumables is R15 000 and payable to various service providers outside of the university when required. This is a variable cost and dependent on the individual student's ability to work within the constraints of specified projects. This cost is not to be confused with the tuition fee which is a fixed cost and payable directly to the University of Johannesburg.
Admission Requirements for the BA Industrial Design (B8BA2Q)
Senior Certificate or equivalent qualification with a minimum APS or M-score
Submission of a prescribed portfolio once the application form has been processed
Completion of the National Benchmarking Test (NBT) for Academic and Quantitative Literacy (AQL).
Recommended school subjects: Mathematics, Engineering Graphics, and Design, Design, Mechanical Technology, Consumer Studies, and History.
Average Point Score (APS)
A minimum APS of 25 with Mathematics or 26 with Mathematical Literacy is required to apply for the programme. The Life Orientation score is divided by two when calculating the total APS.
Min APS

23 With Mathematics
24 With Maths Lit

Languages

Language of teaching and learning*
4 (50 – 59%)
Other recognized language**
4 (50 – 59%)

Mathematics
Maths:4 (50 – 59%)OR
Maths Lit: 5(60-69%)
Other requirements
submission of a specified portfolio
M-score
This scoring system is used if the applicant completed school prior to 2008 or A/O levels.
A minimum M-score of 12 is required to apply for the programme, with at least s D symbol for English First Language. Higher Grade or a C symbol for English Second Language, Higher Grade, or a B symbol for English. Standard Grade.
| | | | | | | |
| --- | --- | --- | --- | --- | --- | --- |
| Symbols | - | A | B | C | D | E |
| Points​ | Higher Grade | 5 | 4 | 3 | 2 | 1 |
| Points​ | Standard Grade | 4 | 3 | 2 | 1 | 0 |
Applicants meeting the minimum entrance requirements (APS or M-score) for the BA Industrial Design will be invited to submit a prescribed portfolio. The portfolio includes administrative information, an essay, proof of previous creative work and four prescribed projects. Details of these requirements are given below as well as information on the portfolio construction.

Portfolio Instruction:


A portfolio is a collection of the applicant's work, held in the protective covering, such as cardboard. This portfolio must not be larger than 594mm x 420mm (A2). Heavy materials such as metal or wood should not be used.
The applicant's name and telephone number and the wording "DEPARTMENT OF INDUSTRIAL DESIGN" must appear on the cover.
The construction and presentation of this portfolio form part of the panel's assessment of the application.

Administrative information:


An A4 typed document including:

A recent passport photograph, the applicant's name, age.
A brief outline of the applicant's work experience and the results of any aptitude testing.
A statement of whether the applicant has previously applied to study Industrial Design.
A written declaration that the portfolio is the applicant's own work.

A certified copy of the applicant's most recent school results and other studies.
A certified copy of the applicant's identification document.
A written declaration stating that the applicant has no physical disability that may impact on learning and in particular working in a workshop facility safely. If the applicant has a disability a medical certificate or supportive medical documents are to be supplied.

Essay:


The applicant is required to produce a two-page typed essay (excluding bibliography/reference list) documenting their analysis of the work and the approach to the design of a well-known professional industrial designer (local or international).
The applicant must complete thorough research on the individual selected through a variety of reliable sources: books, journals, internet searches and personal conversations (where possible).
The various sources must be referred to in a bibliography/reference list at the end of the essay.
In concluding the essay, the applicant must explain the reason for selecting the chosen designer.

Proof of previous creative work:


Two photographs of a sculpture, model or another object that the applicant has designed or made (must be the applicant's own work).
Two favorite drawings or paintings (must be the applicant's own work).

In addition to the above, the applicant will be required to complete the following four projects specifically for the portfolio:

Project 1: Life drawing


The applicant is required to produce a pencil drawing of a kitchen appliance of choice on a work surface. The drawing must be completed as accurately as possible on an A2 size paper.
This drawing is to be completed free-hand only – a ruler, compass or any other technical drawing instrument may not be used.

Project 2: Set of design drawings


On three separate A2 sheets of paper, the applicant must produce drawings of their own design for three different hair designs. The designs are to be based on the following three themes: travel, professional and home.
The applicant is required to complete basic market research and includes notes and images explaining their findings and thinking. Preparatory or rough work may also be included.
For each design, the applicant should draw a real life (3D perspective) view, a front view, a side view and a top view.
All drawings must be done free-hand only.

Project 3: Describe a sequence of events


Using drawings only, the applicant is to describe how to open a beverage can and pour the contents into a glass.
The drawings should be as self-explanatory as possible and should include all the necessary steps required to complete the task. The drawings need to include hands/human interface in describing the necessary steps.
The drawings must be completed on A2 paper using permanent line drawing media in a technical illustration line style.

Project 4: Packaging exercise


Design and make an interesting cardboard package to hold twelve (12) plastic teaspoons. The package should be able to adequately
The packaging must be delivered fully constructed and containing the correct amount of paper cups.
An A2 sheet of paper detailing the assembly of the packaging must be supplied.

NB: Submission of a portfolio must only take place once you have officially applied to the university and have been invited by the faculty to participate in the selection process.

Portfolios must be submitted by 16 October 2016 to the address on the back of this pamphlet or posted to the Department of Industrial Design, University of Johannesburg, PO Box 17011, Doornfontein 2028. Applicants are informed of the outcome of an official letter. Portfolios must be collected by 29 January 2017.

Please note: Your application may be turned down if you failed to comply with any of the above requirements. Your application may also be turned down if any evidence of plagiarism exists.
Contact Details
Department of Industrial Design
Faculty of Art, Design, and Architecture [FADA]
University of Johannesburg
Aukland Park Bunting Road Campus
Johannesburg

FADA Information Centre
011 559 1022/ 1098 | web-fada@uj.ac.za
www.uj.ac.za/fada or www.uj.ac.za/industrial
BTech Honours Industrial Design
Having obtained this qualification, students will be able to apply critical competencies and skills in the development of designs of mass-produced products such as kitchen appliances, furniture, and electronic devices.

Admission requirements

A National Diploma: Three-dimensional Design, or a National Diploma: Industrial Design, or an equivalent qualification at an equivalent standard, as recommended by a Status Committee and approved by the Faculty Board.

Selection criteria

Applicants are selected by means of an interview and a portfolio. An average mark of 60% for all third-year modules is recommended.
Curriculum
MODULE


Design Theory 4
Product Design 4
Professional Practice 4

Programme structure


Nature of programme: One year programme.
Minimum duration: One-year formal instruction.
The programme is offered full-time only.
All modules are compulsory.
Number of modules per year: 3 year-modules.
Experiential learning on an ad hoc basis for a period of at least five weeks, with an industrial designer, or in an industry involved in experiential learning in aspects related and relevant to the practical aspects of Industrial Design.
Registration and Start Dates
Registration starts in January and lectures in February for both Undergraduate and Postgraduate course work programmes.
All research programmes for Masters and PhD can register throughout the year.
End Date: Academic starts in January and ends in December. Programme deadline is determined by the duration of the programme.
Last updated Apr 2020
About the School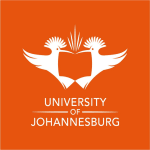 Vibrant, multicultural and dynamic, the University of Johannesburg (UJ) shares the pace and energy of cosmopolitan Johannesburg, the city whose name it carries. Proudly South African, the university i ... Read More
Vibrant, multicultural and dynamic, the University of Johannesburg (UJ) shares the pace and energy of cosmopolitan Johannesburg, the city whose name it carries. Proudly South African, the university is alive down to its African roots, and well-prepared for its role in actualising the potential that higher education holds for the continent's development.
Read less