Bachelor in Industrial Design Engineering
Home ›
BSc ›
Bachelor in Industrial Design Engineering
Read more about this program on the school's website
Program Description
Coffee machines, phones, medical devices; these all need to be 'designed'. When designing these products, lots of questions need to be asked and answered; What does the customer need? How does the customer expect the product to look? How can the product be manufactured? What materials should be used? How can it be tested beforehand? How should it be brought to market?
The study programme BSc Industrial Design Engineering helps you answer these questions. This unique study programme responds to the growing demand for ID engineers from the design and manufacturing industries.
What is the programme's focus?
The complete design process of new products:
User-centred design
Concept development
Marketing, branding and consumer behaviour
Form Studies and aesthetics
Model making in wood, metal and plastics
Prototype building and testing
Product engineering and production
And of course; your own personal and professional development
What makes the programme unique?
An international programme taught in English.
The combination of design and engineering: approximately 60% design and 40% engineering.
No portfolio needed to start the study programme.
Excellent employment perspectives.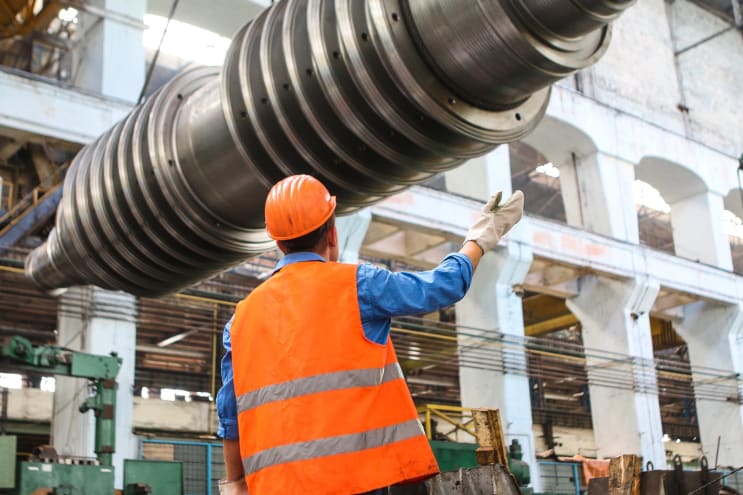 Kateryna Babaieva / Pexels
Course Description
Within this study programme, you will learn about the process of designing new products. From concept development and prototyping to production and bringing a product to markets. So, you need to acquire knowledge and skills in a wide range of topics, like aesthetics, production methods, materials, and user-centred-research. You will analyse existing products and learn to design and build your prototypes. You will also learn the commercial aspects involved in bringing a product to market.
Applying theory to practice
From day one, you will apply the theory into practice. Every semester, you work on at least one project and learn to implement your ideas using different machines found in our design and engineering workshops, like our CNC laser cutter and 3D printers. You will also experience working with diverse materials ranging from wood, metals, and plastic.
Many of the projects you work on are in co-operation with companies like Canon or Philips. Such companies are always interested in valuable Industrial Design Engineering solutions, and they often ask our students to collaborate on live projects of value to the company.
Propadeutic phase (Year 1)
Semester 1: General introduction to Industrial Design Engineering
Semester 2: General introduction to Industrial Design Engineering
Main phase (Year 2 and Year 3)
Semester 3: In-depth study Industrial Design Engineering
Semester 4: In-depth study Industrial Design Engineering
Semester 5 (approx. 5 months): Internship
Semester 6: Minor (at Fontys or one of our partner universities abroad)
Graduation phase (Year 4)
Semester 7: In-depth study Industrial Design Engineering
Semester 8 (approx. 5 months): Graduation internship + writing your Bac
Career Prospects
The business field has an increasing demand for BSc graduates in the field of Industrial Design Engineering. After graduation, you could, among others, work as:
Product Developer
Product Designer
Design Engineer
Design Consultant
Research and Development Manager
Of course, you also have the opportunity to continue with a Masters programme.
Some of the partner companies of our Industrial Design Engineering programme - who are looking for people with these skills - are Philips, Canon, Ahrend, Heras, Bosch, Vogels, and VDL.
Admission Requirements
As a prospective Bachelor's student, you must have a diploma of higher secondary education that is equivalent to Dutch standards. In order to be admitted to Fontys University of Applied Sciences students must be eligible for higher education through a diploma of secondary education / high school diploma with good results. This means:
For Dutch students: VWO-, HAVO- (NT/NG profile obligated) or MBO-diploma.
For German students: Fachabitur or Abitur (Fachhochschulreife or Allgemeine Hochschulreife).
For students of other nationalities, here are some examples of accepted diplomas:

Senior high school diploma, which generally grants access to a Bachelor programme in the country of issue.
General Certificate of Secondary Education in 4 subjects with marks ranging from A-C, plus a General Certificate of Education with 2 subjects at the advanced subsidiary level.
International Baccalaureate Diploma.
Baccalauréat Général.
American High School Diploma (AP courses are strongly recommended).
* No rights can be derived from this overview. Rates and conditions may be subject to change, alterations and/or corrections may apply. Fontys does not accept any liability for possible mistakes and shortcomings of this summary.
Besides your diploma, please provide additional academic qualifications if available (especially in the field of mathematics and physics). E.g. additional courses, workshops, projects, participation in competitions. Your qualifications will be assessed by the Admission Officer of the specific study programme.
Last updated May 2020
About the School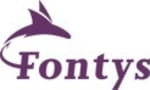 Fontys provides education and research. As a broad-based university, we are the largest public knowledge institute in the southern Netherlands.
Fontys provides education and research. As a broad-based university, we are the largest public knowledge institute in the southern Netherlands.
Read less