Read more about this program on the school's website
Program Description
The Course
Illustrations communicate messages in pictorial form. Illustration informs, illuminates, decorates and entertains across a range of media, stimulating imaginations by interpreting, portraying and enhancing the written word.
With established links to the Association of Illustrators, the BA (Hons) Illustration degree aims to enable students to develop their own unique visual signature style and encourages them to prepare for the competitive world of professional illustration and the broader creative industries.
In addition to traditional picture making, this course aims to develop the conceptual and technical skills appropriate to a career in illustration and the broader creative industries. There is a balance of focus between creative freedom, communicating specific messages through pictures to target audiences, and developing a professional approach to picture making.
Students have the opportunity to develop a large portfolio of work designed to showcase creative skills and demonstrate an ability to engage with current illustration practice. Illustration staff have professional backgrounds in illustration and other related visual communication disciplines. They maintain active professional links and offer a practical first-hand insight into the professional world of illustration and visual communication.
How You Study
The first year focuses on providing students with the opportunity to develop visual and conceptual skills through drawing, painting, printmaking, collage and the application of a range of associated processes. Modules give you the opportunity to explore observational drawing, sequential illustration, zines and the production of handmade publications.
In the second year, students can study editorial and book illustration aimed at a range of clients and audiences. The focus is on the expression of conceptual ideas through narrative picture making and ways of expressing visual ideas through illustration. Ethical issues and other cultural debates are explored through research and the production of an extensive body of work.
In the third year, students are asked to respond to contemporary illustration briefs including 'live' competitions. In order to encourage increasingly independent practitioners, students have the opportunity to identify and explore self-directed research interests. The focus is on helping students to produce a portfolio that showcases their unique individual abilities and personal style.
Contact Hours and Reading for a Degree
Students on this programme learn from academic staff who are often engaged in world-leading or internationally excellent research or professional practice. Contact time can be in workshops, practical sessions, seminars or lectures and may vary from module to module and from academic year to year. Tutorial sessions and project supervision can take the form of one-to-one engagement or small group sessions. Some courses offer the opportunity to take part in external visits and fieldwork.
It is still the case that students read for a degree and this means that in addition to scheduled contact hours, students are required to engage in an independent study. This allows you to read around a subject and to prepare for lectures and seminars through wider reading, or to complete follow up tasks such as assignments or revision. As a general guide, the amount of independent study required by students at the University of Lincoln is that for every hour in class you are expected to spend at least two to three hours in an independent study.
How You Are Assessed
Students are assessed on the basis of submitted coursework comprising of practical and written submissions as well as verbal presentations. Formative feedback is ongoing and advises you on the progress of your work. It takes the form of informal group and individual discussions.
Verbal and written feedback provides students with guidance on their performance during each module. Summative assessment occurs at the end of each module. Student work is assessed against clearly defined criteria and learning outcomes.
Features
This course has a long-standing relationship with the Association of Illustrators – AOI, a range of professional practitioners, links to industry and specialist artists agents.
Adobe Creative Cloud
Students are currently provided with free access to Adobe Creative Cloud and Autodesk software, and Lynda.com for the duration of their studies.
Student as Producer
Student as Producer is a model of teaching and learning that encourages academics and undergraduate students to collaborate on research activities. It is a programme committed to learning through doing.
The Student as Producer initiative was commended by the QAA in our 2012 review and is one of the teaching and learning features that makes the Lincoln experience unique.
Entry Requirements
GCE Advanced Levels: BBC
International Baccalaureate: 29 points overall
BTEC Extended Diploma: Distinction, Merit, Merit
Access to Higher Education Diploma: 45 Level 3 credits with a minimum of 112 UCAS Tariff points
Applicants will also need at least three GCSEs at grade 4 (C) or above, which must include English. Equivalent Level 2 qualifications may be considered.
EU and International students whose first language is not English will require English Language IELTS 6.0 with no less than 5.5 in each element or equivalent http://www.lincoln.ac.uk/englishrequirements
The University accepts a wide range of qualifications as the basis for entry and will consider applicants who have a mix of qualifications.
We also consider applicants with extensive and relevant work experience and will give special individual consideration to those who do not meet the standard entry qualifications.
Last updated May 2020
About the School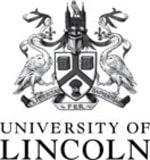 Since being opened by Queen Elizabeth II in 1996, the University of Lincoln has invested more than £300 million in its buildings and facilities.
Since being opened by Queen Elizabeth II in 1996, the University of Lincoln has invested more than £300 million in its buildings and facilities.
Read less