Bachelor in Human Resource Management (Open)
Home ›
BSc ›
Bachelor in Human Resource Management (Open)
Program Description
Our BSc (Hons) Human Resource Management is designed to provide a distinct academic and practical route into the specialist area of human resource management. Students can apply and develop their knowledge and skills as HR practitioners while exploring HRM from a strategic perspective.
This work-based distance learning programme is designed to provide an opportunity for academic recognition to those who are already employed within the discipline of human resource management, or one of its specialist areas, but who have yet to gain academic and professional recognition of their skills and experience.
The programme will seek to develop a student's professional competence and enable them to enhance and embellish specific knowledge, skills and abilities relating to their chosen speciality.
The BSc (Hons) Human Resource Management is informed by the latest CIPD intermediate level professional standards. In order to achieve professional standing in the HR field, great importance must be placed upon professional skills development and the application of knowledge into a distinct range of practical situations. As a result, the teaching team will take as its underpinning delivery strategy the 'student as producer' concept, and will actively encourage and expect students to develop their own approaches to assessment tasks through the application of theoretical concepts to their own working environment.
How You Study
This flexible learning programme can be tailored to individual needs and circumstances and provides an academically rigorous learning environment within which students have the opportunity to extend skills, expertise, knowledge, vision and personal/career development by:
engaging in independent learning, reflective debate and practice, supported throughout by a module tutor and a range of resources.
focusing on theoretical aspects of business and management, offering the opportunity to apply theories and concepts to the workplace, developing knowledge in addition to a range of skills and abilities.
gaining an understanding of the dynamic nature of modern organisations and the environment within which they operate by applying module content to management situations within the workplace in increasingly integrated and systematic ways.
The programme presents a framework within which students may engage in personal and professional development by integrating the acquisition of knowledge, skills and experience, whilst simultaneously contributing to organisational effectiveness. This programme is designed to be flexible and dynamic enough to reflect and absorb change and encourage the development of a range of skills and knowledge that may be needed to rise to the challenges of the contemporary workplace.
The programme presents a distance-learning framework to enable individuals to complete the programme within a two year period - the duration reflects personal circumstances, accredited experience, prior learning and work commitments.
What We Look For In Your Application
The programmes centres around work-based learning, which is not just about the development of knowledge and a set of technical skills, but reflection and learning from experience.
Application to context and evidence of application is central to the learning process as learning is seen as arising from action and problem solving within a work environment, centred around live projects and challenges to individuals and organisations.
Assignment briefs will detail the intended learning outcomes and requirements relating to assessment. The work-based focus of any project or assignment will involve negotiation and agreement between the student and the module tutor.
Features
Work-Based Distance Learning students need to be in employment and have some management responsibilities, this can be the management of people or resources. You will need to evidence that you can practically apply level 5 knowledge, this can be achieved by providing evidence of qualifications undertaken or professional body membership.
Entry Requirements
Each programme is designed to meet the needs of students in any business who want to upgrade their operations skills and progress their qualifications to degree level. To qualify for direct entry we normally look for a recent level 5 qualification (up to 5 years old) and on-going employment in a relevant field to the course subject area.
We may also accept candidates with a level 4 qualification or extensive work experience under certain conditions. If you are unsure of your suitability for the degree, please contact our Admissions team.
Last updated Jan 2020
About the School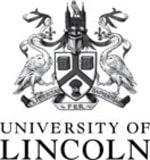 Since being opened by Queen Elizabeth II in 1996, the University of Lincoln has invested more than £300 million in its buildings and facilities.
Since being opened by Queen Elizabeth II in 1996, the University of Lincoln has invested more than £300 million in its buildings and facilities.
Read less