Read more about this program on the institution's website
Program Description
The Course
This degree responds to the rise of sedentary lifestyles and ill-health of the population by exploring how individuals and communities need distinct approaches to health and physical activity. This includes children, older adults, people with disabilities and those with long-term health conditions.
The course offers the opportunity to develop in-depth knowledge and understanding of health and the underpinning exercise science behind it. It aims to prepare students to support and evaluate clients with health-related problems, both physically and psychologically, learning to prescribe evidence-based exercise programmes based on their individual requirements.
Students have the opportunity to explore the broader health development field engaging in the theory and practice of building and evaluating social interventions which intend to engage the public in physical activity promotion.
This course is designed to empower students to be confident and efficient in working with a broad array of issues in the physical activity, exercise and health development sector.
A number of the modules on the degree programme aligned to the professional standards of industry recognised qualifications such as Gym Instruction, Personal Training and Exercise Referral. Students may choose to undertake these alongside their degree at no extra cost.
The aim of this course is to help ensure that students are best placed to contribute to the rising demand for employment, innovation and practice in the physical activity and health development sector. We aim to equip graduates with the skills and knowledge necessary to shape regional policy, programmes and infrastructure that will positively influence individual and population health.
The objectives of this course are to:
Inspire and empower students to be confident and efficient in working with a broad array of issues in the physical activity and health development sector which addresses the determinants of health.
Develop an engaging student-centred curriculum, which is underpinned by 'real-world' research and taught by research-active teaching staff.
Emphasise the development of practical skills from work experience and placements in applied settings which stimulate and challenge students' learning and development, in order to create highly employable graduates.
How You Study
Students have the opportunity to examine core theoretical components relevant to physical activity, exercise and health in year one of the course. During the second and third years, the theory is put into practice and vocationally relevant skills can be developed through workplace shadowing and practical assessments. The School will cover all reasonable costs associated with work placements.
The course aims to enable students to develop applied skills in evaluating and assessing a range of clients. By the end of this degree, students are expected to have developed applied skills and be able to:
evaluate and assess a range of 'clients' related to their specific health requirements,
provide suitable physical activity and healthy eating recommendations to benefit health,
develop suitable skills to design, implement and evaluate health promotion projects,
understand a broad array of components in local public health work.
The programme is supported by applied research and is delivered by a team of lecturers who offer both industry and academic perspectives.
The programme will occasionally use lab sessions alongside lectures, in a number of modules, with the aim of allowing students to put theory into practice.
Contact Hours and Reading for a Degree
Students on this programme learn from academic staff who are often engaged in world-leading or internationally excellent research or professional practice. Contact time can be in workshops, practical sessions, seminars or lectures and may vary from module to module and from academic year to year. Tutorial sessions and project supervision can take the form of one-to-one engagement or small group sessions. Some courses offer the opportunity to take part in external visits and fieldwork.
It is still the case that students read for a degree and this means that in addition to scheduled contact hours, students are required to engage in an independent study. This allows you to read around a subject and to prepare for lectures and seminars through wider reading, or to complete follow up tasks such as assignments or revision. As a general guide, the amount of independent study required by students at the University of Lincoln is that for every hour in class you are expected to spend at least two to three hours in an independent study.
How You Are Assessed
A variety of assessment methods are used at each level of the course to evaluate learning outcomes and students' ability to collect, organise, analyse and interpret data. These may include presentations, critical reflections, portfolios, exams, practical assessment within the community and a dissertation.
Assessment Feedback
The University of Lincoln's policy on assessment feedback aims to ensure that academics will return in-course assessments to students promptly – usually within 15 working days after the submission date.
Methods of Assessment
The way students are assessed on this course may vary for each module. Examples of assessment methods that are used include coursework, such as written assignments, reports or dissertations; practical exams, such as presentations, performances or observations; and written exams, such as formal examinations or in-class tests. The weighting given to each assessment method may vary across each academic year. The University of Lincoln aims to ensure that staff return in-course assessments to students promptly.
Entry Requirements
GCE Advanced Levels: BBC
International Baccalaureate: 29 points overall
BTEC Extended Diploma: Distinction, Merit, Merit
Access to Higher Education Diploma: 45 Level 3 credits with a minimum of 112 UCAS Tariff points
Applicants will also need at least five GCSEs at grade 4 (C) or above, which must include English, Maths and a Science or sport related subject. Equivalent Level 2 qualifications may also be considered.
EU and International students whose first language is not English will require English Language IELTS 6.0 with no less than 5.5 in each element or equivalent http://www.lincoln.ac.uk/englishrequirements
The University accepts a wide range of qualifications as the basis for entry and will consider applicants who have a mix of qualifications.
We also consider applicants with extensive and relevant work experience and will give special individual consideration to those who do not meet the standard entry qualifications.
Last updated May 2020
About the School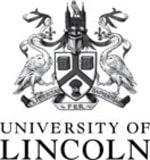 The University of Lincoln's global graduate community includes more than 90,000 former students across 135 countries. Lincoln graduates have gone on to secure jobs at major companies and organisations ... Read More
The University of Lincoln's global graduate community includes more than 90,000 former students across 135 countries. Lincoln graduates have gone on to secure jobs at major companies and organisations around the world, including the BBC, Rolls-Royce, Siemens, Boots, GlaxoSmithKline, Lloyds Bank, and Rockstar Games.
Read less