Bachelor in Graphic Arts & Design
Program Description
Y SCHOOLS' School of Design trains students for design careers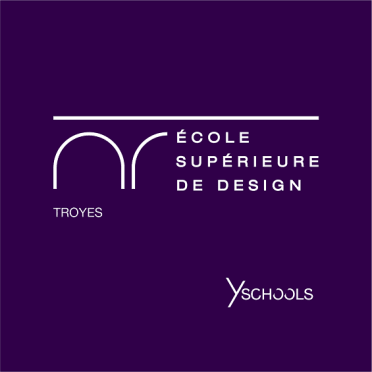 The bachelor program offers several internships and pedagogical projects with companies for general design careers through three options: communication design, product design, or space design.
Accessible after a high school degree, the School of Design provides three-year training in creative and design careers. The training is based on simple, solid principles of creative openness and the mastery of technical tools connected with the business world. Teaching is based on the acquisition of essential basics and new materials in design in order to develop students' creativity and its concrete application.
This Bachelor program requires a sufficient grounding in French and in English.
3 YEARS TO DEVELOP YOUR CREATIVE POTENTIAL
Year 1
Year 1 is dedicated to awaken curiosity and develop imagination. Students conclude their first year with a 1-month internship.
Examples of classes: Design Culture, Fundamentals Tools of Design, Economic Culture, Individual and Team Projects, History of Art and Architecture, History of Applied Arts, Semiology, Expressive Design, Drawing Live Models, Designing Space, Calligraphy, Typography, Theory of Color, Page Layout, Visual Identity, Volume, General Economics, Business Economics, Basics in Marketing, Marketing Design, I.T. Environment, Word Processing, Photoshop©, Illustrator©, Acrobat©, In Design©, etc.


Year 2
Year 2 is based on acquiring deeper professional knowledge in design and choosing a major: Communication Design, Product Design, and Space Design. Students are entitled to experience professional internship in France or abroad (5 months minimum - between the end of year 2 and the beginning of year 3).


Year 3
The last year of the bachelor program aims at reinforcing skills and prepares students for either professional life or continuing at master's level in Global Design.
Note: Students applying directly into year 3 have a specific curriculum.
Entry Requirements
Year 1: high school diploma (or equivalent)
Year 3: students who have successfully completed 2 years of higher education in design (120 ECTS credits)
The entrance examination
1st year students will be asked to have an interest in an artistic field. Some works of the student will be required for the entrance exam for the first year (pictures, painting, etc.)
3rd year students should provide a portfolio.
Oral tests:
Motivation interview in French
Interview in English

Apply now by registering on the international platform:
https://apply.yschools.fr/
Last updated Mar 2020
About the School

Being the youngest Grande Ecole in France is an asset for Y SCHOOLS, which since its creation in 1992 as Groupe ESC Troyes, has strived to forge ahead through daring innovation and, as much as possibl ... Read More
Being the youngest Grande Ecole in France is an asset for Y SCHOOLS, which since its creation in 1992 as Groupe ESC Troyes, has strived to forge ahead through daring innovation and, as much as possible, challenging experimentation
Read less