Bachelor in Global Business
Program Description
Bachelor in Global Business
The nationally recognized major in Global Business prepares students for a career in international business, public and not-for-profit service, as well as graduate study in a number of disciplines including law, finance, business, and government.
The University's language programs in Chinese (Mandarin), French, German, Japanese and Spanish support this program.
Global Business is presented as a process of understanding how cultures and political systems manage their economics, and the rules and procedures that nations create to permit and encourage businesses to operate within their borders. To understand foreign business situations, an emphasis is placed on developing knowledge of and sensitivity to both the cultural and political climates of host countries.
Students completing the Global Business major will gain an understanding of:
Issues facing organizations operating beyond their domestic borders
Problems and opportunities faced by developing nations as they attempt to grow their economies
Selected major trading relationships of the United States (China, Mexico, Japan, the EU); the major trading blocs (e.g., NAFTA, the European Union, MERCOSUR, etc.); the major U.S. and world agencies that support global trade, development, and investment; and the positive and negative impacts that all these entities have on national cultures, standards of living, civil liberties, and business in general
Students are encouraged to develop a geographic area of emphasis or concentration through interdisciplinary study. Linked to the academic study of issues and practices are the requirements that students become proficient in a second language and that they study abroad. Approval from either the Global Business Hunsaker Chair, or the Business Department Chair, is required for all interdisciplinary and overseas-study aspects of the degree.
Requirements
1 - Prerequisite Courses
ECON 250 Principles of Microeconomics
ECON 251 Principles of Macroeconomics
BUS 226 The Rise of American Capitalism 1860-1932
BUS 240 or ACCT 240 Business Law
ECON 200, MATH 111, or another approved statistics course
MATH 121 Calculus I
ACCT 210 Principles of Financial Accounting
ACCT 220 Principles of Managerial Accounting
2 - Core Courses
BUS 310 Principles of Management and Organization Behavior
BUS 336 International Business
BUS 340 Global Marketing
BUS 353 Managerial Finance or ACCT 315 Advanced Managerial Accounting
BUS 457 Strategic Issues in Global Business
BUS 459 Business Policy and Strategy
Two additional 400 series Advanced International Business courses (includes possible study abroad courses)
3 - Other Requirements
At least three international courses selected from one or more of the following areas: Economics, Environmental Studies, History, Government, Art, Asian Studies, Latin American Studies, Psychology, International Relations, Sociology, and Anthropology, or Religion at the 300 level or above. The department is open to international courses from other disciplines, subject to relevance.
Minimum of one semester abroad, with additional study abroad recommended and supported by the department.
Language proficiency: Testing placement at the entry point to the 400-level of a foreign language by graduation.
All students must take at least 8 credits of a foreign language. Students who are already proficient may take the required 8 credits either in the language in which they are proficient or in another language. The expectation of the major is that students will take at least 8 credits of language relevant to their area of concentration.
Program Learning Outcomes
Demonstrate competency through the 302-level in written and verbal communication in a second language.
Identify and understand the challenges and opportunities of operating a business or non-governmental organization in international settings.
Utilize critical thinking to produce sound strategic decisions by identifying, comparing, and contrasting how foreign and domestic businesses formulate strategies and operate globally.
Develop a capacity to meaningfully evaluate a company (or non-profit) performance with the application of appropriate financial and statistical techniques as well as accounting methods.
Demonstrate an interdisciplinary knowledge of at least one other area of the world outside of the United States.
Develop a critical understanding of the foundations and varieties of capitalism around the world and understand their impact on current business practices.
Utilize verbal communication skills to engage an audience with a coherent, persuasive research presentation.
Accurately apply written communication skills to produce in-depth written analyses of course readings and/or cases.
Accurately assess the global operations and challenges of an individually assigned, internationally active, major company during a semester-long analysis, in order to provide intelligent, informed recommendations to strategic dilemmas.
Last updated Jan 2018
About the School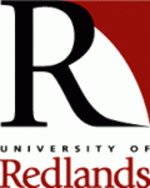 Where your dreams become aspirations and your aspirations become achievements—that is the Redlands experience. Since our founding in 1907, we haven't wavered from our promise: a transformative educati ... Read More
Where your dreams become aspirations and your aspirations become achievements—that is the Redlands experience. Since our founding in 1907, we haven't wavered from our promise: a transformative education in an environment of academic rigor and personal responsibility, where you can blend what you learn in the classroom with life skills that will help you affect positive change in the world...
Read less