Read more about this program on the school's website
Program Description
The Course
The BSc (Hons) Geography Degree at Lincoln explores scientific perspectives on issues of environmental change and sustainability from local to global scales. It encourages students to develop the analytical, critical and collaborative skills needed to work across broad interdisciplinary issues. Physical Geography at Lincoln focuses on understanding the Earth system, developing skills relevant to managing environmental challenges and hazards such as floods and droughts, as well as assisting decision makers in government and the environmental sector.
Geography is an integrative subject that aims to provide the intellectual tools necessary to understand the relationship between human society and its environment, and the issues that challenge our future.
This course is designed to develop subject understanding and geographical skills progressively in the context of real-world problems, enabling students to apply their learning to contemporary global challenges. With Lincoln's unique focus on the 'safety and health of the inhabited Earth,' our mission is to deliver a degree that is relevant for environmental and societal challenges in the 21st century.
A belief in the importance of interdisciplinary knowledge to address major issues is at the heart of our approach. Our academics are experienced researchers investigating key issues in global development across a spectrum of physical geography, in collaboration with academics in other disciplines, including human geography.
Students will be encouraged to engage in research and project work that builds on the expertise of the staff. This includes the 'Student as Producer' initiative that encourages academics and undergraduates to collaborate on research activities.
Accreditations
This programme has been accredited by the Royal Geographical Society (with IBG). Accredited degree programmes contain a solid academic foundation in geographical knowledge and skills, and prepare graduates to address the needs of the world beyond higher education. The accreditation criteria require evidence that graduates from accredited programmes meet defined sets of learning outcomes, including subject knowledge, technical ability and transferable skills.
How You Study
BSc and BA Geography students at Lincoln follow a common central thread of; concept lectures, seminars, small group tutorials, practical teaching of analytical skills through field and laboratory classes, as well as group project work under close personal supervision.
In the first year, a series of core modules are designed to integrate both Physical and Human geography skills and concepts. This approach aims to provide a foundation for students to become "geographers" in the true, interdisciplinary sense.
Year One consists of a range of Physical and Human geography modules which include both fieldwork and practical sessions, and provide the necessary groundwork for further study. In the second and third years, students will focus primarily on the Physical Geography pathway but also have the opportunity to study elements of Human Geography within the context of a broad interdisciplinary approach. Both years comprise a mixture of core modules covering research skills, laboratory techniques, fieldwork and modelling, as well as optional modules, designed to enable students to follow their interests.
Students will also be able to select optional modules from the BSc Geography programme as part of their course. Detailed information on all modules can be found within the module tab.
Core skills students have learned in gathering, collating and analysing data will be developed in extensive projects and fieldwork, in the UK and overseas. Students will also have the opportunity to develop skills in residential fieldwork, through placements and other activities, providing the chance to apply geographical knowledge in real-world settings, and put theory into practice.
For mandatory trips in the first and second years, costs of travel and accommodation are covered by the School. Should students choose to participate in any optional, additional third-year field trips, they will be responsible for covering their travel, accommodation and general living costs.
Contact Hours and Reading for a Degree
Students on this programme learn from academic staff who are often engaged in world-leading or internationally excellent research or professional practice. Contact time can be in workshops, practical sessions, seminars or lectures and may vary from module to module and from academic year to year. Tutorial sessions and project supervision can take the form of one-to-one engagement or small group sessions. Some courses offer the opportunity to take part in external visits and fieldwork.
It is still the case that students read for a degree and this means that in addition to scheduled contact hours, students are required to engage in an independent study. This allows you to read around a subject and to prepare for lectures and seminars through wider reading, or to complete follow up tasks such as assignments or revision. As a general guide, the amount of independent study required by students at the University of Lincoln is that for every hour in class you are expected to spend at least two to three hours in an independent study.
How You Are Assessed
Assessment Feedback
The University of Lincoln's policy on assessment feedback aims to ensure that academics will return in-course assessments to students promptly – usually within 15 working days after the submission date.
Methods of Assessment
The way students are assessed on this course may vary for each module. Examples of assessment methods that are used include coursework, such as written assignments, reports or dissertations; practical exams, such as presentations, performances or observations; and written exams, such as formal examinations or in-class tests. The weighting given to each assessment method may vary across each academic year. The University of Lincoln aims to ensure that staff return in-course assessments to students promptly.
Entry Requirements
GCE Advanced Levels: BBC including a B in Geography or related subject (Biology, Chemistry, Geology, Mathematics, Physics). General Studies and Critical Thinking are not accepted.
International Baccalaureate: 29 points overall, with 5 at Higher Level in Geography or related subjects in the fields of Sciences, Mathematics or Individuals and Societies.
BTEC Extended Diploma in Geography or related subjects (Agriculture/Applied Science/Applied Law/Computing/Construction and the Built Environment/Engineering/Environmental Sustainability/Fish Management/Forestry and Arboriculture/Information Technology/Pharmaceutical Science/Sport and Exercise Science/Travel and Tourism): Distinction, Merit, Merit.
Access to Higher Education Diploma: 45 Level 3 credits with a minimum of 112 UCAS Tariff points, including 40 points from 15 credits in Geography or a related subject.
Applicants will also need at least three GCSEs at grade 4 (C) or above, which must include English and Maths. Equivalent Level 2 qualifications may also be considered.
EU and International students whose first language is not English will require English Language IELTS 6.0 with no less than 5.5 in each element or equivalent http://www.lincoln.ac.uk/englishrequirements
The University accepts a wide range of qualifications as the basis for entry and will consider applicants who have a mix of qualifications.
We also consider applicants with extensive and relevant work experience and will give special individual consideration to those who do not meet the standard entry qualifications.
Last updated May 2020
About the School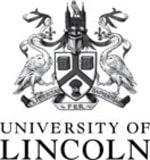 Since being opened by Queen Elizabeth II in 1996, the University of Lincoln has invested more than £300 million in its buildings and facilities.
Since being opened by Queen Elizabeth II in 1996, the University of Lincoln has invested more than £300 million in its buildings and facilities.
Read less