Bachelor in Forensic Science
Home ›
BSc ›
Bachelor in Forensic Science
Program Description
The Bachelor of Science in Forensic Science degree is designed to prepare students for careers as forensic scientists and is accredited by the Forensic Science Educational Programs Accreditation Commission (FEPAC) of the American Academy of Forensic Sciences. Students in the program receive training in the fields of crime scene investigation, forensic chemistry, forensic toxicology, forensic biology, forensic firearms examinations, and fire debris analysis. The curriculum is enhanced by internship opportunities with forensic laboratories; our students have held internships with many different agencies, including the Federal Bureau of Investigation, Florida Department of Law Enforcement, Hillsborough County Medical Examiner, Pinellas County Crime Laboratory, Defense Forensic Science Center and National Forensic Science Technology Center. The program also prepares students for graduate programs in forensic science, chemistry, toxicology, biochemistry, and health professional schools; alumni from the program have attended medical school and pharmacy school.
All of the faculty in the program was formerly forensic science practitioners, with experience as crime scene investigators or in forensic laboratories. This ensures that our students are taught by professors who have practiced what they are teaching; they have done forensic science and testified to their results in court.
Graduates of the program are well-prepared for employment with local, state and federal crime laboratories as well as law enforcement agencies. Based on polling, 80% of our graduates are employed in forensic science or a related field, are in doctoral programs related to their training or are in medical/pharmacy school. Our graduates currently have careers in several forensic science fields for various agencies. Examples include: firearms examiner at the Broward County crime laboratory, forensic chemist at the Florida Department of Law Enforcement, agent for the Air Force Office of Special Investigation, chemist for the United States Drug Testing Laboratories, crime scene investigator at the Osceola County Sheriff's Office and forensic DNA technician for the Marion County Sheriff's Office. Additionally, several graduates are in doctoral programs in top schools in their field.
Forensic Science Mission Statement
The mission of the forensic science program is to prepare the student, through the development of student knowledge and laboratory skills, for post-baccalaureate training and careers in forensic science and related fields, in an environment that emphasizes faculty-student mentoring.
The objectives of the forensic science program are to graduate students who:
Possess knowledge essential to a broad understanding of forensic science and the underlying scientific and legal concepts, with particular knowledge in crime scene investigation, firearms and pattern comparison, genetics, molecular biology, forensic chemistry, and forensic toxicology.
Develop and demonstrate competence in forensic science methods and instrumentation, data collection and interpretation, through hands-on experiential learning.
Be able to make reasoned decisions and ethical choices to obtain, report and communicate their results with integrity.
Develop the ability to communicate effectively through both oral and written methods and in both scientific and courtroom environments.
Have an attention to detail necessary for thorough and rigorous evidence analysis.
Demonstrate the ability to effectively work independently through an independent project, original research and/or internship experience.
Admissions
Local Freshman Admissions
Official high school or secondary school transcript or GED results
$40 nonrefundable application fee
SAT and/or ACT scores
Completed guidance counselor recommendation form or recommendation letter from a teacher (not required if you graduated from high school more than two years ago)
Essay
Official college/university transcripts for any credits completed
Undergraduate International Admissions
With students enrolled from over 100 countries, U.T. proudly considers students from around the globe for freshman or transfer admission. Proof of English proficiency is required. (This is waived for international students from the Commonwealth Caribbean, Bermuda, Canada, United Kingdom, Republic of Ireland, Australia and New Zealand.)

Students should apply through U.T.'s online application. In order to review a student's application, the University must receive the following:
Official transcripts for all secondary school or college coursework, with grades translated into English ("Official" means that you must request your school to send your transcript directly to the UT Office of Admissions. If that is impossible, send a copy that has been certified by your school as a "true copy" of the original after it is copied. An official at your school should sign the document as "true copy of the original.")
$40 nonrefundable application fee
Essay, written in English (not required if you already graduated from high school and have completed some college credits)
Completed guidance counselor recommendation form (first-year students only)
Proof of English proficiency (please submit one of the following):

TOEFL: the minimum acceptable score is 550 or 213 (computer-based) or 79 (Internet-based)
IELTS: International English Language Testing System – minimum grade of 6.5
Successful completion of the English 112 certificate offered by ELS Language Centers accompanied by a letter of recommendation from an administrator and a 500-word English writing sample

Proof of available funds to cover expenses for the first year of study
Essay (first-year students only)
Copy of biographical page of your passport (if available)
International Student Clearance Form (if currently studying in the U.S.)
International students who meet admission requirements but need additional English language training prior to entering as a full-time degree student may enroll in one of the several E.S.L. programs.
International students also must furnish proof of available funds to cover their first year of study and each subsequent year. Exceptional new entering students with excellent academic achievement receive partial scholarships ($4,000-$7,000 per academic year) which covers only a small portion of the total costs. Students may work on campus up to 20 hours per week.
Upon admission to the University and satisfactory completion of the financial statement, an I-20 form will be sent to applicants from U.T.'s admissions office. Applicants must take the I-20 form, a copy of their acceptance letter and financial statement to the nearest U.S. embassy or consulate. After an interview, the embassy or consulate will decide if an F-1 student visa can be issued. To enter the United States, students need this visa in their passport and the I-20 form. Students may not enter the country on a tourist visa with the intention to study in the U.S.
The staff in the Office of International Programs assists students with pre-arrival information, orientation, and advice on academic, social, cultural and employment matters.
Note: For special circumstances, additional documentation may be required in all categories.
Admission deadlines
The deadlines for Bachelors are as follows:
November 15 - Early Action I deadline; decision by December 15.
January 15 - Early Action II deadline; decision by February 15.
March 1 - Regular Decision deadline; decision by April 1.
March 2 - Applications completed after March 1 are evaluated on a rolling basis.
Average cost for full-time undergraduate students
| | |
| --- | --- |
| Tuition (12-18 credit hours per semester): | $13,603 |
| Student Government Fee (required): | $96 |
| Student Service Fee (required): | $480 |
| Student Health Fee (required): | $425 |
| Room (double room): | $2,853 |
| Board (average 15-meal/week plan): | $2,552 |
| Total: | $19,584 |
Last updated Jul 2019
About the School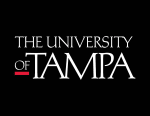 The sciences afford the opportunity for exploration and discovery in the pursuit of new knowledge, understanding systems in the physical and natural world, and for bettering the human condition. With ... Read More
The sciences afford the opportunity for exploration and discovery in the pursuit of new knowledge, understanding systems in the physical and natural world, and for bettering the human condition. With the challenges the world faces, there has never been a better time to pursue an education in the sciences, health care or sport studies.
Read less