Program Description
Bachelor in Food Science
The food policy of the Indonesian government is directed to achieve food sovereignty and focus on – among others – increasing food availability, quality food distribution, improving food accessibility, and improving food consumption quality and nutrition. Food has to be available in adequate amount, safe, nutritious, in good quality and affordable by the community to meet the nutritional requirements for healthy and prosperous life. At the global level, the need for adequate, quality, safe, nutritious and healthy foods is also increasing. There is a huge demand for foods to support the lifestyle of society in develop and developing countries. Food industries in Indonesia and in the world are growing fast to meet such demands. In line with that, policymakers and regulatory bodies in food have to be updated with the development to ensure the health of the public. Hence, it is highly required personnel with the competency in food science who are able to produce foods, to measure chemical, physical and microbiological properties of foods, to ensure food safety, and to have innovation in food science through multidisciplinary approaches.
Globally, the development of Food Science has been incredibly advanced, as shown by numerous researches done to investigate the benefits of foods for health and the increased quality of food, ranging from harvest, processing, packaging, and storage up to consumption by the consumers. The contribution of Food Science could also be seen from the foods that everybody now can enjoy foods which are safe, delicious, nutritious, in adequate quantity and variety, convenient, and affordable.
Food Science program at undergraduate (or bachelor) level in i3L is designed to fulfill the needs for personnel and practitioners in food sectors, such as food industry, food policy and regulatory bodies, consumers association, and research and educational centers. The Food Science program links the theoretical studies and practical works for its application in modern food science field.
Unique Value Points
Food Science applies biology, chemistry, physics, and engineering to study food characteristics, the underlying principles of food deterioration, and the principles for food processing. In line with science and technology development, Food Science also applies other branches of sciences, such as nutrition, biotechnology, genetics, computer, and materials to study food production aspects, such as acceptability of consumers to certain food products, nutritional quality of foods, and food safety.
The program in Food Science is designed to provide a conducive learning environment and learning process to combine academic excellence, industrial and business practices, and government support as known by triple helix in education.
The Food Science program will focus on exploring and harnessing the Indonesian biodiversity in the area of food. The learning activities in Food Science program is arranged in such a way to hone the participants' leadership and communication skills and practices so the graduates will be ready to enter the global job market or to pursue their education further.
Program Learning Outcomes
Graduates of i3L Food Science program will demonstrate expertise, skills, and attitude in the following competencies:
Comprehend the chemical and physical properties, functions, regulation and metabolism of the major and minor food components and their changes during processing and storage.
Able to identify and utilize beneficial microorganisms in the food industry and identify important spoilage and pathogenic microorganisms as well as knowing how to prevent and handle them using systematic approaches.
Able to evaluate the impacts of foods, nutrients, and diets on human health.
Capable to describe the essential principles of sustainable food value chains and its ecological, social and economic integrity.
Able to identify and formulate problems independently in the field of food and propose appropriate solutions
Being able to explain the basic principles of analytical methods, as well as the possibilities and applications in food science
Apply the principles and methods of sensory evaluation techniques in the evaluation of quality and acceptance of foods and food products
Capable to design, conduct and analyze an experimental work and to plan, manage and effectively use resources of small projects based on the recent development in the field of food science.
Career Prospect
Many unique and challenging career opportunities await graduates with a degree in Food Science in large commercial food industries, small private food companies, food service establishments, government agencies, and universities.
The unique experience from actively working in globally connected state-of-the-art projects together with international scientists, experts, industry leaders and entrepreneurs provides a real strength for the future career of graduates for either seeking employment or taking on entrepreneurial ventures. The career opportunities expand as the students also acquires the skills and the comfort to master speech, debate, informatics and bio-entrepreneurship which will help the i3L students to become the future leaders.
The program will prepare students for careers in the food industry or research institutions in food science and/or related disciplines, as food chemist/microbiologist/toxicologist, nutritional consultant, food ingredient technical specialist, quality assurance director, food plant production manager, research and development scientist at university, research agency or food industry, education instructor/teacher in food science or as an international entrepreneur in the food industry.
Courses
1st Year
Fundamentals of Life Sciences
Molecular & Celular Biology
General & Organic Chemistry
Biostatistics
Academic Writing
Principles of Food Science and Technology
ICT in Life Science
General Microbiology
Basics of Bioinformatics
Principles of Biotechnology & Bioentrepreneurship
Scientific Writing & Presentation Skills
Biochemistry
Principles of Biomedicine
Genes & Development
2nd Year
Animal Physiology
Plant Physiology
Food Chemistry I
Food Microbiology
Analytical Method in Food I
Food Chemistry II
Human Nutrition
Plant Food Science
Animal Food Science
Analytical Method in Food II
3rd Year
Agricultural economics
Food Safety and Toxicology
Food in society
Food additives
Functional foods and nutraceuticals
Sensory evaluation
Elective course 1
Ethics, Civics and Social Responsibility
Quality Management and Food Legislation
Nutrigenetics and Nutrigenomics
Food Enzymology
Philosophy of Science
Experimental Design
Elective Course 2
4th Year
Internship
Indonesia: Culture, Language, and Future
Therapeutic Food Science
Business Simulation
Elective Course 3
Thesis
Elective Courses
Milk and Dairy Technology
Product Development and Marketing
Process from Research to Commercializing Technology
Beverage Technology
Technology of fruits and vegetables
Epigenetics
Fermentation-Based Technology
Customer relationship management
Management of business relationship
Flavor Chemistry and Technology
Last updated Oct 2020
About the School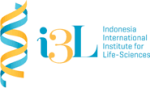 Indonesia International Institute for Life Sciences (i3L) is an international higher education institution focused in life science with six study programs as their main pillars namely Biomedicine, Bio ... Read More
Indonesia International Institute for Life Sciences (i3L) is an international higher education institution focused in life science with six study programs as their main pillars namely Biomedicine, Bioinformatics, Bioentrepreneurship, Biotechnology, Food Science, and Food Technology. i3L also has satellite research and advance laboratory facilities where student can conduct their laboratory activity assignment or involve in...
Read less