Bachelor in Financial Mathematics
Program Description
A calculated path to career success
Wilson College is one of the few colleges in the United States to offer an undergraduate degree in financial mathematics/actuarial sciences. This select program trains students to apply the abstract math principles learned in the classroom to real-world scenarios that affect the financial world. Students use their analytical skills to tackle issues encountered in world markets, corporate-level enterprise, small businesses and even our personal bank accounts.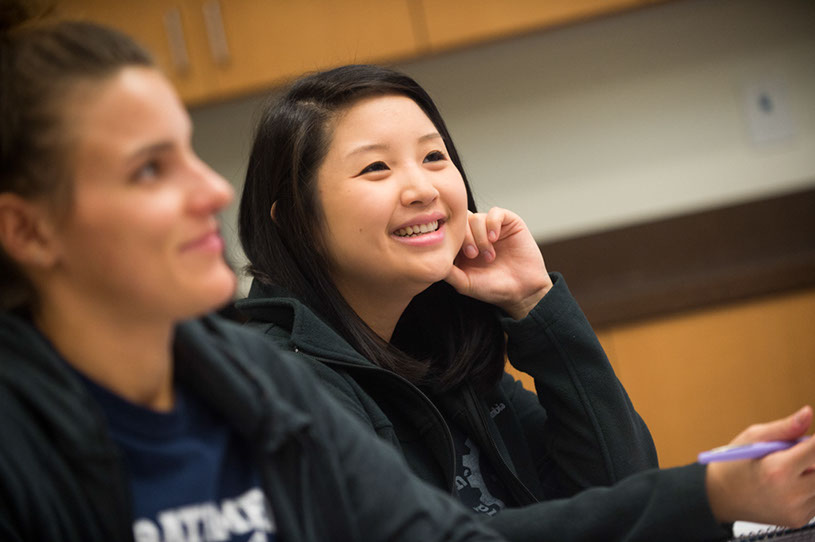 Careers in business and finance
Professionals entering the job market with strong quantitative skills and finance-related expertise continue to be in strong demand. With the program's small class size and attentive professors, students gain confidence to aspire to leadership roles in corporations, nonprofit institutions, and government entities.
In addition, graduates are ready with the fundamentals needed to advance to graduate programs in applied mathematics, finance or business administration.
Career resources
Society of Industrial and Applied Mathematics http://www.siam.org/
The CFA Institute https://www.cfainstitute.org/pages/index.aspx
American Academy of Actuaries http://www.actuary.org/
Financial Mathematics, Bachelor of Science
With the dynamic development of global financial markets, corporations place a premium on graduates with strong quantitative skills for solving problems in the world of finance. A Bachelor of Science in financial mathematics is an interdisciplinary degree integrating business finance, economics and mathematics in preparation for careers in banking, investment management, insurance and risk management.
Degree Requirements
Required Courses
| | | |
| --- | --- | --- |
| ACC 105 | Financial Accounting | 3 |
| ACC 106 | Managerial Accounting | 3 |
| BUS 240 | Corporate Finance Fundamentals | 3 |
| BUS 305 | Quantitative Methods for Business | 3 |
| BUS 327 | International Finance | 3 |
| BUS 340 | Investments | 3 |
| BUS 355 | Internship | 3 |
| ECO 101 | Intro to Macroeconomics | 3 |
| ECO 102 | Intro to Microeconomics | 3 |
| ECO 204 | Money and Banking | 3 |
| MAT 115 | Introductory Statistics | 3 |
| MAT 130 | Calc & Analytic Geometry I | 4 |
| MAT 140 | Calculus & Analytic Geometry II | 4 |
| MAT 205 | Discrete Mathematics | 3 |
| MAT 320 | Ordinary Differential Equations | 3 |
| MAT 325 | Mathematical Statistics I | 3 |
Last updated Jan 2019
About the School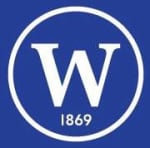 Wilson is committed to providing our students and their families with value in a college education. From our first-in-the-nation student loan buyback program to career development and financial litera ... Read More
Wilson is committed to providing our students and their families with value in a college education. From our first-in-the-nation student loan buyback program to career development and financial literacy training, we're dedicated to providing an experience
Read less