Bachelor in Equine Studies
Read more about this program on the school's website
Program Description
*Our University's Response to Covid-19*

Midway University plans to resume on-campus, face-to-face instruction, and residential operations for the 2020-21 academic year. We will begin classes on Monday, August 17, 2020, as originally scheduled.

We have already implemented extensive new policies and are making campus modifications to ensure safe distancing in our classrooms, residence halls, dining hall, workspaces, athletic facilities (including the new Hunter Field House), and other common areas.

Though the state of Kentucky currently has stable, low rates of infection, we are committed to helping our international students and are exceptionally offering an online, long-distance learning option. Contact us to learn more about the online option for the fall semester.
Equine Studies
Midway University is located at the epicenter of the equine industry and is a renowned equine studies college. From boarding and breeding operations, sales and racing, equine association headquarters, therapy centers, animal health and pharmaceutical companies, and renowned veterinary practices, our campus is perfectly situated to give future equestrians the chance to put their education into practice. As a part of our holistic approach to equestrian studies and equine training, our campus is a working horse farm providing true access to hands-on learning with our large equine herd of varying breeds and disciplines.
What is Equine Studies?
The Equine Studies program at Midway provides students with the essential skills they need to enter the broad equine industry or prepare for graduate school. Equine science degree students have opportunities throughout the program to work with a variety of breeds. Students are also able to perform tasks of varying levels in assisting with managing our farm and herd. Students learn basic horse handling techniques as well as barn and farm management principles and practices. Through academic preparation in theories and methods of equine characteristics and needs, students acquire the basis on which to make decisions affecting horse care.
Students who successfully complete the Equine Studies program will be able to:
Demonstrate the ability to implement and assess safe, ethical and sustainable equine management practices
Demonstrate the ability to communicate effectively and to utilize emerging technologies related to the global equine industry
Demonstrate awareness of the human-horse bond and of diversity in the competitive and the non-competitive equine industries
Identify and evaluate equine anatomy and physiology and relate form to function and feeding strategy
Career Outlook
How can an Equine Studies degree work for you? According to the Kentucky Equine Survey, the economic impact of Kentucky's equine industry is $4 billion and generates more than 80,000 direct and 100,000 indirect jobs.
Individuals with this degree often work in the equine industry and can serve in such roles as:
Stable managers
Show managers
Riding instructors
Farm managers
Equine trainers
Various associations or government agencies
Why Midway?
16:1: Student-to-faculty ratio
Affordability: 90% of students receive some form of financial assistance
Support: Meet faculty face-to-face to get in-person assistance

A Peek Inside Our Program
You will earn your bachelor's in Equine Studies in 120 credit hours (4 years).
Course Listings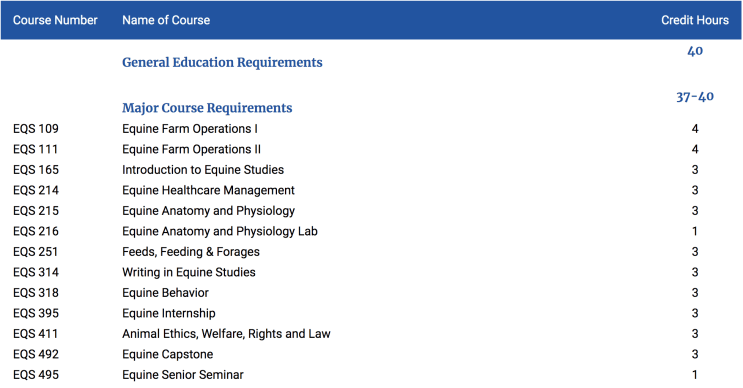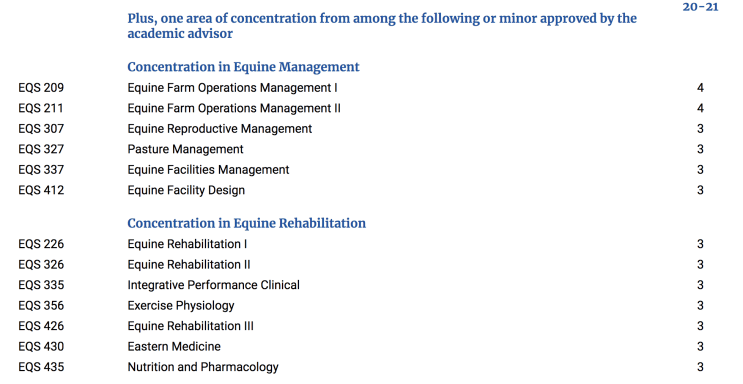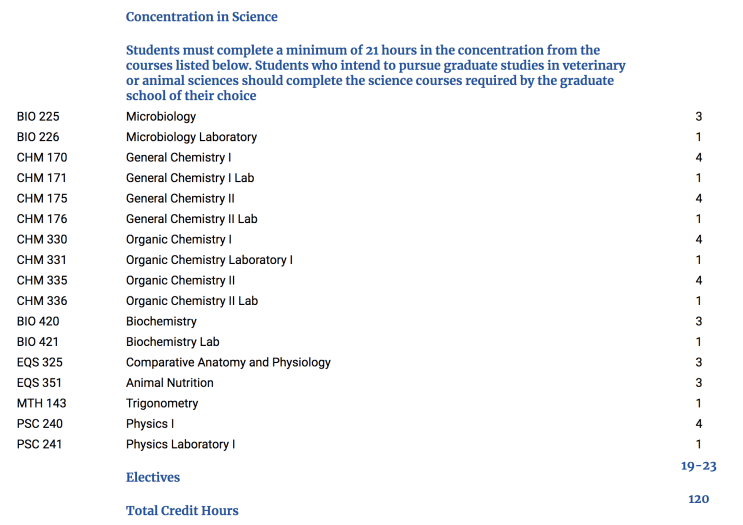 Admissions Process
Common Application: We accept online applications on our website or through the Common Application.
Complete the application: Apply Online or Download Application (PDF). A nonrefundable application fee of $30.00 is required before the application can be processed.
Submit High School Transcript – Official transcripts should be mailed directly by the high school to the Office of Admissions or sent electronically by a secured third site (i.e. Parchment Exchange, National Student Clearinghouse).
Official TOEFL/IELTS/SAT scores – Midway University will accept official score reports from the testing organizations. You can submit one of the scores as part of the Application Process.
Midway's SAT code is 1467 and ACT is 1528
Last updated Jul 2020
About the School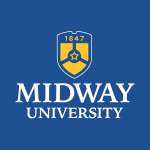 Midway University, located in Midway, Kentucky, is a private, non-profit liberal arts college, founded in 1847 by Dr. Lewis L. Pinkerton, as the first school in the United States to serve orphaned and ... Read More
Midway University, located in Midway, Kentucky, is a private, non-profit liberal arts college, founded in 1847 by Dr. Lewis L. Pinkerton, as the first school in the United States to serve orphaned and disadvantaged women.
Read less