Program Description
The environmental studies major is interdisciplinary, offering students a variety of scientific, social, economic, and political perspectives on environmental issues.
This course of study will provide the opportunity for students to focus on the growing interfaces of biology, chemistry, and earth science as applied to the environment.
Wisconsin Lutheran College provides an environment in which a student can study the complexities of creation in a classroom where God's intricate design can be recognized as such. The study of the environment and the relationship that humans have with the environment and with each other regarding environmental issues are addressed from a Christian perspective. This major will help prepare students to be active in society as stewards of God's creation.
Environmental Studies vs. Environmental Science
The environmental studies major prepares students for graduate studies or careers in environmentally related fields, law, or the student's desired emphasis. It is interdisciplinary, requiring fewer credits in the sciences than the environmental science major, and includes courses from other academic disciplines.
What Makes the Program Distinctive?
While the environmental studies major requires fewer science courses, students still benefit from active engagement in research with professors, a practice not often found in undergraduate programs. W.L.C.'s location also presents unique opportunities for environmental studies students, including nearby ecologically significant lakes, rivers, and streams. W.L.C.'s partnership with St. George's University in Grenada offers W.L.C. students opportunities to participate in marine and freshwater studies. Students also have an opportunity to assist faculty in further development of W.L.C.'s rain garden, composting, management of organic waste, and soil research and analysis. In addition to the sciences and research opportunities, students are able to select an area of emphasis from business administration, communication, history, or philosophy, allowing the student to tailor the program to meet individual career aspirations and academic goals.
ACADEMICS AND RESEARCH
Student Research
Environmental studies majors can participate in a number of well-funded projects in aquatic ecology in both local and tropical watersheds, or conduct research in the field investigating the differences between native plants and invasive species in remediating wastewater. Students also may assist in research seeking to reduce phosphorus concentrations in effluent from constructed wetlands. Further studies may include soil research and analysis, research in W.L.C.'s rain garden, participation in W.L.C.'s educational composting site, and independent research related to aspirational areas of study.
State-of-the-Art Facilities
The biology and chemistry departments are located in Generac Hall. This 81,700-square-foot facility allows undergrads to experience state-of-the-art equipment and techniques that students at many other institutions would not have access to until graduate school. Lab study provides students with experiential learning opportunities that familiarize them with analytical and instrumental chemistry techniques. Learning concepts in biology, chemistry, physics, and soils is important to understanding the processes involved and prepares students for a variety of careers in science.
BEYOND THE CLASSROOM
Field Research
Several nearby, ecologically significant lakes, rivers, and streams provide unique opportunities for field research in aquatic ecology. In the past, students have helped evaluate the effectiveness of a porous rock barrier in Lake Michigan designed to keep fish away from a nearby electrical generating station. Students also perform SCUBA inspections and record underwater video. Students don't need to travel far to conduct research and analysis, instead using W.L.C.'s very own rain garden, SPADE (soil, plant, agronomic, decomposition, and environmental) research plot, and educational composting site.
Study Abroad
Depending on the elective courses selected, environmental studies students may choose to participate in research in several tropical environments. Students recently traveled to Discovery Bay, Jamaica, for exploration of the coral reef, turtle grass beds, rocky shore, and mangrove swamp. Marine biology research in Grenada allows students to assist in establishing biological monitoring in a Marine Protected Area off its southwest shore.
GRADUATE SCHOOL AND CAREERS
Graduate School
Environmental studies majors may choose to continue their education in science disciplines. A W.L.C. environmental studies degree provides a solid educational foundation, and robust undergraduate research experience, upon which one may succeed in graduate classes.
Careers
A bachelor's degree in environmental studies from W.L.C. can lead a successful career in a wide range of occupations, including environmental lawyer, grassroots organizer, ecotourism consultant, environmental nonprofit organization leader, environmental journalist, recycling coordinator, or nature preserve manager.
Last updated Feb 2018
About the School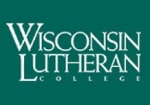 Wisconsin Lutheran College is a four-year liberal arts college affiliated with the Wisconsin Evangelical Lutheran Synod. It is located in Milwaukee. The college has a two-semester academic year and aw ... Read More
Wisconsin Lutheran College is a four-year liberal arts college affiliated with the Wisconsin Evangelical Lutheran Synod. It is located in Milwaukee. The college has a two-semester academic year and awards the Bachelor of Arts, Bachelor of Science, Bachelor of Science in Nursing, and Master of Arts degrees with liberal arts and professional majors and several pre-professional programs.
Read less