Bachelor in Environmental Sciences
Program Description
The Environmental Science major prepares students to analyze, understand, and solve environmental problems.
The program of study in the Environmental Science major is interdisciplinary, emphasizing an integrated approach to knowledge in the field. Because the study of environmental problems requires a sound understanding of scientific principles, the Environmental Science major is grounded in the natural sciences and mathematics. The curriculum includes a social science component, enabling students to gain an understanding of environmental economic and policy issues. Field experiences, internships and practicums are emphasized.
This major helps to develop the following skills and abilities:
formulate and interpret models that describe environmental processes
facility with laboratory and field instrumentation, software for statistical analysis and modeling, taxonomic keys, and other practical skills
design and implement research strategies and procedures to collect, organize, evaluate, and interpret data that characterize environmental systems
characterize and analyze human impacts on the environment
design and evaluate strategies, technologies and methods for remediation of degraded environments
design and evaluate strategies for sustainable management of environmental systems
access and manage data resources applicable to environmental processes and management
This major is designed for students who are seriously interested in environmental concerns and studies. Students who plan to pursue this major should emphasize science and mathematics in their coursework. Courses in biology, chemistry, geoscience, physics, and mathematics provide the needed background.
While many universities are just beginning to recognize the need for environmental science programs, UW-Green Bay has nearly 40 years of teaching and research experience in the field. Its program was one of the first in the nation. The interdisciplinary focus allows students to have a diverse education. They receive hands-on and practical learning experiences in both laboratory and field. A significant number of graduates of this major gain entry-level positions in the environmental science field. About one-third of these positions are in the public sector, and two-thirds are in the private sector in industries, business, and engineering consulting firms. Numerous graduates have successfully completed master's and doctoral degrees.
Faculty members are actively addressing environmental problems and their solutions at the regional, national and international levels. This activity keeps them up to date on current trends and topics in the field. They provide opportunities for undergraduates to become involved in their research projects, where students can gain valuable knowledge and experience. Faculty members are highly involved in the students' education, both inside and outside of the classroom.
Environmental Science students have access to modern computer facilities which are continually upgraded. Computing software resources emphasizing geographic information systems (GIS) and mathematical modeling and statistical analysis tools also are available. In addition to general-access computer laboratories, students can also use a science-dedicated computer laboratory.
Students wishing to gain hands-on field experiences have access to the Cofrin Center for Biodiversity which includes the 290-acre Cofrin Memorial Arboretum on campus, several natural areas in the region, the University Herbarium, and the Richter Museum of Natural History. The latter two facilities have recently moved to new and expanded space. A variety of equipment is available for environmental measurements and monitoring.
Laboratory instrumentation enhances student opportunities to perform chemical analyses which are important in environmental monitoring. Such instrumentation includes mass spectrometers, infrared and visible-ultraviolet spectrophotometers, nuclear magnetic resonance spectrometers, gas-liquid chromatographs, and high-performance liquid chromatographs. In addition to opportunities to monitor air and surface-water quality, students also have the opportunity to monitor groundwater; three wells have been drilled on campus specifically for that purpose.
As industries recognize their responsibility to help create and maintain a sustainable environment, often achieving efficiencies in the process, they create positions dealing with waste management, pollution reduction, and other environmental responsibilities. Many UW-Green Bay Environmental Science graduates find employment in these industries or go on to advanced study in environmental science or other scientific disciplines.
The following list represents some careers that have been pursued by Environmental Science graduates: agricultural scientist, botanist, ecologist, forest ranger, oceanographer, agricultural technician, engineering technician, forester, air and water quality manager, environmental analyst, park ranger, air pollution analyst, environmental consultant, environmental educator, geologist, project manager, environmental engineer, geophysicist, biologist, hazardous waste manager, hydrologist, environmental lawyer, chemical technician, soil conservation technician, chemist, management consultant, teacher, meteorologist, urban and regional planner, civil engineer, environmental planner, microbiologist/wastewater plant operator, natural resource specialist, wildlife manager, conservationist, zoologist.
Learning Outcomes
Understand the natural environment and its relationships with human activities.
Characterize and analyze human impacts on the environment.
Integrate facts, concepts, and methods from multiple disciplines and apply to environmental problems.
Acquire practical skills for scientific problem-solving, including familiarity with laboratory and field instrumentation, computer applications, statistical and modeling techniques.
Understand and implement scientific research strategies, including collection, management, evaluation, and interpretation of environmental data.
Design and evaluate strategies, technologies, and methods for sustainable management of environmental systems and for the remediation or restoration of degraded environments.
Last updated Mar 2018
About the School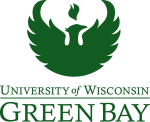 The University of Wisconsin-Green Bay takes a big-picture approach to education, accounting for your unique way of learning, your passion, and your perspective. Become enriched through impressive int ... Read More
The University of Wisconsin-Green Bay takes a big-picture approach to education, accounting for your unique way of learning, your passion, and your perspective. Become enriched through impressive internship opportunities; get a job that pays in multiple ways as a student employee on campus; have fun with like-minded people by joining one of our 100+ clubs and organizations; make the most of your college years living on campus; become a leader through student government; better your world with community service; and see more of it via our many opportunities to study and travel around the globe.
Read less