Bachelor in Environmental Science at Wells
Home ›
Bachelor ›
Bachelor in Environmental Science at Wells
Program Description
Environmental science is fundamental to environmental protection and restoration. Coursework in the environmental science major at Wells guides students in examination and analysis of the earth and the human-environment interaction, and develops the technical and scientific skills necessary to build a career related to the environment. Underpinning the major is the belief that environmental science and technology provide important tools that help us become better stewards of the earth, its ecosystems, and its natural resources.
Not only do students receive thorough, specialized instruction and personalized assistance, they often take their studies outside of the classroom. Rather than isolating experiences within a building, students examine animals, trees, lakes, rivers and other aspects of their physical location. Environmental classrooms are intimately linked to the spectacular natural setting that surrounds the Wells campus.
What Students Study
Students in the environmental science program take courses like these:
Conservation of Biodiversity
Sustainable Agriculture
Tutorial in Geographical Information Systems
Environmental Impact Assessment
Topics courses such as "Pollution Science" and "The Climate System"
In addition to taking courses specific to the major, students can build an all-around understanding of environmental issues through relevant courses from a variety of disciplines across the liberal arts.
Wells has a partnership with the Cayuga Lake Floating Classroom. On a regular basis, the U.S.S. Haendel "Floating Classroom" docks at the Wells boathouse so that students in environmental science and other classes can spend a few hours on the water, running water quality tests, examining bacterial life, and doing other hands-on work with professors.
Wells offers more than 20 affiliated off-campus study programs, some in highly-specialized environmental programs around the world. Students explore complex ecosystems in Cork, Ireland; focus on coastal studies in Baja, Mexico, or biodiversity in Panama; take the summer to explore sustainable development in Costa Rica; or explore marine resources on South Caicos Island in the Caribbean.
What comes next?
Environmental science students from Wells College in recent years have gone into positions such as:
Environmental Engineer, NY Department of Health
City Planner, Sanford, Fla.
Chemist, University of Oregon Materials Science Institute
Environmental Educator, Americorps
4-H Urban Outreach Program Manager, Cornell University
Science Technician, Lake George Land Conservancy
Wilderness Education Instructor, Appalachian Mountain Club
Senior Naturalist, Jamestown Audubon Nature Center
Last updated Oct 2017
About the School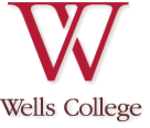 The exploration of ideas from multiple perspectives. Connection with a close community of professors and friends. Seminar-like classes that allow for deep discussion and scholarship. An emphasis on ex ... Read More
The exploration of ideas from multiple perspectives. Connection with a close community of professors and friends. Seminar-like classes that allow for deep discussion and scholarship. An emphasis on experiential learning, collaboration and real-world
Read less