Program Description
In Wells' popular and respected English program, students investigate texts for their historical and cultural significance, for their expression of a writer's artistic vision, and for the ways literary works relate to our own lives.You and your fellow students will read and discuss a wide range of works, from classic plays and novels to poetry that has defined generations and eras, to the often unknown but culturally significant works of minority and women writers.
At the same time, you'll learn to develop your own voice as a writer, blending different styles to develop an understanding of how to write in different disciplines and for different purposes. Students are assisted in the development of their work and encouraged to pursue publishing opportunities through student groups and outside journals. The importance and relevance of good writing are taught across the curriculum at Wells, resulting in an expressive, connected community.
The English major at Wells offers two balanced "concentrations," meaning you'll focus your interest in either literary analysis and critique or creative writing. As an English literature student, you'll learn techniques of textual and historical analysis that have been developed by generations of scholars; and as an English creative writing major, you can take introductory and advanced classes in fiction, poetry, creative nonfiction, or writing for the mass media. Of course, no matter your concentration, the whole curriculum is available for you to explore your interests!
What Students Study
Wells English students study classic texts as well as noncanonical and minority works of literature in classes like these:
Survey of American Literature
Adolescence and the Media
The Maker's Craft: Form in Poetry
Development of the British Novel
Women in English Renaissance Literature
Studies in Literature and Film
Writing for the Mass Media
Shakespeare
Creative Nonfiction Writing
And with a variety of "special topics" classes, Wells professors present unique courses related to current student interests, on topics such as poetry and science, British women playwrights, greed in the American novel, and contemporary American poets.
Hands-on Learning
Professor of English Bruce Bennett often helps students find opportunities to publish their own poetry and nonfiction essays in journals such as "The Healing Muse" and has worked with Foothills Publishing to produce chapbooks of exceptional students' own collected work.
If you want to contribute your writing to an active student publication on campus, Wells offers several opportunities: join the staff of The Sycamore environmental and social issues magazine, the Onyx student newspaper, or the Chronicle literary and visual art journal.
Wells English students have taken internships recently at Elle magazine, HarperCollins Publishing, Frick Reference Library New York City, New York State Archives in Albany, and other editing, publishing, and printing firms. Wells has more than 25 off-campus study program options.
Our English students often enjoy studying the British classics in Bath, England or exploring Spanish literature in Seville, Spain, but there are many exciting opportunities to choose from.
Each semester, the Visiting Writers Series brings authors to campus to hold readings of their work, giving students a chance to speak with experienced writers and ask questions about craft and career. These authors will also often attend and participate in workshop classes during their visit, engaging with students' work and offering advice to student writers.
Last updated Feb 2018
About the School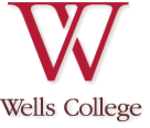 The exploration of ideas from multiple perspectives. Connection with a close community of professors and friends. Seminar-like classes that allow for deep discussion and scholarship. An emphasis on ex ... Read More
The exploration of ideas from multiple perspectives. Connection with a close community of professors and friends. Seminar-like classes that allow for deep discussion and scholarship. An emphasis on experiential learning, collaboration and real-world
Read less