Bachelor in English Studies
Read more about this program on the school's website
Program Description
The English Studies programme combines the academic study of literature and linguistics, ultimately leading to specialization in one of these disciplines. Through research and critical thinking about texts of many eras and genres, you will learn to develop, articulate and defend your ideas clearly and with confidence. Although all courses are conducted in English and require a level of proficiency comparable to that expected at a university in an English-speaking country, we consider the diverse linguistic and cultural backgrounds of our students to be an enriching factor. Since its start in 2007, the programme has attracted students from all over the world, with as many as 40 different first languages in a single year-group. Malmö is itself a vibrantly cosmopolitan city with English as one of many languages spoken here.
What is English Studies about?
English Studies reflects our faculty's research and the breadth of current scholarship. As is standard in Swedish higher education, the Bachelor programme comprises linguistic and literary components, with faculty specializing in either discipline. This combination fosters a sophisticated consciousness of how language is structured and used in a range of social contexts.
Language is our main form of communication: mostly we use it effortlessly, unaware of its intricacy and uniqueness; but linguistics aims to understand how it works, through grammar, phonetics, and semantics, and using tools such as corpus linguistics and critical discourse analysis. You will learn to make detailed analyses of language data and examine socially relevant aspects of language use, to explain how it communicates ideas, exerts power, and builds solidarity.
Literature is written to entertain; but can it also shape society? Literary studies aim to familiarise you with poetry, drama and prose from the Renaissance to today, enhancing your understanding of how texts are constructed, how we respond to them, and how they relate to historical contexts and other arts. By using a range of critical frameworks, you will learn to relate textual details to issues such as identity, beauty, and politics.
Our teaching focuses on student participation and production. In lectures, writing labs, seminars, and supervisions you will learn to approach problems creatively and critically. You will read, discuss, analyze and write in a variety of discourses and genres. Academic Writing classes will instruct you in formal writing, and you may choose to develop your own work in elective Creative Writing courses. Other courses incorporate learning by doing, gaining insight into forms and techniques by trying them for yourself.
International setting
English at Malmö is set in an international context, drawing a culturally diverse student body to Sweden's most cosmopolitan city. English is the lingua franca both in and out of the classroom, as well as for navigating and socializing in Malmö.
Malmö's vision
Malmö University envisions a world where diversity, knowledge and creativity are put to use for a sustainable society. English Studies aids this by training students to be critically engaged citizens. As language is the medium of social organization, we see the analytic skills honed in English Studies as essential to a democratic polity.
Career
Our students gain skills applicable to a range of careers, including media (journalism, publishing, TV, radio, film), teaching, business and administration. You will learn to analyze, evaluate, and create texts – transferable skills recognized by employers who value clear arguments, logical analysis, careful management of complex information, creative solutions and initiative in conducting research. The BA provides a strong foundation for graduate study in linguistics or literature, creative writing, teaching, and other fields.
Structure
The Bachelor in English Studies is a program that aims to reflect the diversity of contemporary English scholarship at the same time as it reflects the research interests of its faculty. The program is therefore designed around current understandings of the theory and practice of language and literature in its various social forms.
In linguistics, we emphasize such fields as phonetics, sociolinguistics, semantics, pragmatics, and discourse analysis, and also how the English language has developed into a global language of communication. In literary studies, the focus is the study of language-centered cultural production in general, including a special focus on narrative, relations between text and image, and literary and cultural theory. Particular attention is placed on examining the operations of power in the use of language with a special emphasis on gender, class, and ethnicity/race, but also on how technology and aesthetics are contributing to contemporary understandings of the world. This mix of subjects and perspectives enables the student to develop a sophisticated critical consciousness and an awareness of the ways in which language is structured and used for different purposes in a range of contexts. These contexts include, besides literature, visual communication, art, music, advertising, and span the emerging global-technological cultures of the English speaking world.
The program emphasizes the student's own written and oral production, and offers the student a choice to include the performing arts and creative writing into the curriculum, thus merging critical and creative thinking. English Studies students gain skills that are applicable to a broad range of career opportunities, including teaching, media (editing, publishing, journalism, advertising, TV, radio, film, etc.), as well as business and administration. Students learn to analyze, evaluate, and create a wide range of texts. These transferable skills are recognized by employers who put a high value on: the construction of clearly expressed arguments; the logical presentation and analysis of ideas; the production of creative solutions; the competent management of large amounts of complex information; and the taking of initiative in conducting independent research.
The program provides a suitable foundation for graduate studies in English, creative writing, teaching, and other fields, both in Europe and worldwide.
Learning outcomes
First-cycle courses and study programmes shall develop:
the ability of students to make independent and critical assessments;
the ability of students to identify, formulate and solve problems autonomously; and
the preparedness of students to deal with changes in working life.
In addition to knowledge and skills in English, students shall develop the ability to:
gather and interpret information at a scholarly level;
stay abreast of the development of knowledge; and
communicate their knowledge to others, including those who lack specialist knowledge in English.
Knowledge and understanding
In order to receive a bachelor's degree in English Studies, the student shall:
demonstrate knowledge and understanding in their main field of study, including: knowledge of the field's disciplinary foundation, understanding of applicable methodologies in the field, specialised study in some aspect of the field; and awareness of current research issues.
Competencies and skills
In order to receive a bachelor's degree in English Studies, the student shall:
demonstrate the ability to search for, gather, evaluate and critically interpret relevant information for a formulated problem, as well as the ability to discuss phenomena, issues and situations critically;
demonstrate the ability to identify, formulate and solve problems autonomously and to complete tasks within predetermined time frames;
demonstrate the ability to present and discuss information, problems and solutions in speech and writing, as well as in dialogue with different audiences; and
demonstrate the skills required to work autonomously in their main field of study.
Evaluation and approach
In order to receive a bachelor's degree in English Studies, the student shall:
demonstrate the ability to make assessments in their main field of study, informed by relevant disciplinary, social and ethical issues;
demonstrate insight into the role of knowledge in society and the responsibility of the individual for how knowledge is used; and
demonstrate the ability to identify needs for further knowledge and ongoing learning.
Last updated Nov 2019
About the School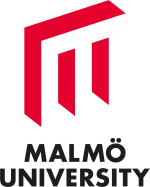 Malmö University strives to be part of society at every level. Whether that is regionally, nationally or globally, its focus is making the world a better and fairer place.
Malmö University strives to be part of society at every level. Whether that is regionally, nationally or globally, its focus is making the world a better and fairer place.
Read less