Bachelor in Engineering (Combined Degree)
Program Description
Bachelor in Engineering (Combined Degree)
In engineering, you put the laws of nature to use—building a smarter phone, a lighter jet, a longer-lived battery, or even a more efficient company. The study of engineering begins with a foundation in mathematics and the natural sciences. Through the University of Redlands, you can lay that foundation while enjoying the small classes, personalized education, and diverse opportunities that Redlands is known for and developing the breadth of liberal arts knowledge and skills that are essential for a rewarding life and a successful career. Either you can pursue a master's in engineering after earning a bachelor's degree in one of the sciences, or you can expedite your education by participating in one of our engineering combined-degree programs.
A strong student can complete a Redlands major and general education requirements while taking pre-engineering courses, all in three years. The program adviser can help you plan your schedule accordingly. Provided that you maintained high grades in the pre-engineering courses, you'd enroll at Columbia or Washington University's School of Engineering for the next two years (financial aid and housing are arranged through Columbia or Washington). At the end of the five years, you'd graduate with degrees from both institutions. You are free to pair any University of Redlands undergraduate major with any engineering major; however, the pre-engineering requirements for most sub-fields are most compatible with the physics B.A. or individualized Johnston emphases. See the full list of requirements for the various engineering majors at Columbia University and Washington University.
Advice to Incoming Students Interested in Engineering
If you're an entering student who's interested in the engineering combined-degree plan, it is important that you take or place out of General Physics I and Calculus I your first semester, get at least a B (3.0) in them, and contact the program director, Eric Hill, prior to Spring registration so he can work with you to identify appropriate courses.
Please note that General Physics I is offered during only the FALL semester, so a student would have to wait an entire year for it to be offered again. Also, only one section is offered (MWF 11-12:20 plus a choice of lab times). If this conflicts with your current First-Year Seminar, your advisor, and the program director, Eric Hill, can work with you to determine whether changing seminars would be recommended. If it is full at time of registration, contact the program director and we will do our best to accommodate all qualified students.
Calculus I is a co-requisite for General Physics I, but we strongly encourage you to enroll in the highest calculus course for which you are qualified since Calculus II and III are core pre-engineering courses (and required for General Physics II and III which are also core pre-engineering courses.) If you place into Integrated Calculus I (MATH 118) or lower, you should contact the program director to discuss options; the soonest you could take General Physics I and II would be next year (or you may take comparable summer courses.)
Suggested first-year courses for students interested in engineering:
Fall

First-year seminar
General Physics I (PHYS 231) AND lab (PHYS231L)
Highest possible Calculus class (at least MATH 121)
LAF*

Spring

General Physics II (PHYS 232) AND lab
Highest possible Calculus class (at least MATH 122)
LAF
LAF
An alternative path into engineering (outside of the combined-degree plan) is earning a strong science degree and then pursuing an MS in engineering. The courses required for the combined-degree plan are still highly recommended for this option; the program director can help you choose appropriate courses for this option.
*If you're interested in Chemical or Biomedical Engineering, you should take General Chemistry I (CHEM 131 and 131L) your first semester; otherwise, this may be postponed a year or two.
Why participate in a combined-degree program rather than going straight for an engineering bachelors?
Few small schools can afford to have strong engineering departments of their own, and few large schools can offer the personalized education that a small school can. So a combined-degree program allows you to go to a small school for three years, take your introductory math and science courses in classes of 20 to 40 instead of 200 to 400, learn from professors rather than graduate students, and develop the 'soft' skills that a liberal arts education is known for but are actually invaluable to scientists and engineers. But it also allows you to spend two years at a high-caliber school of engineering.
Last updated Jan 2018
About the School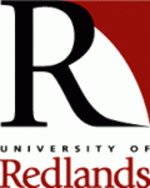 Where your dreams become aspirations and your aspirations become achievements—that is the Redlands experience. Since our founding in 1907, we haven't wavered from our promise: a transformative educati ... Read More
Where your dreams become aspirations and your aspirations become achievements—that is the Redlands experience. Since our founding in 1907, we haven't wavered from our promise: a transformative education in an environment of academic rigor and personal responsibility, where you can blend what you learn in the classroom with life skills that will help you affect positive change in the world...
Read less