Bachelor in Electrical Engineering
Home ›
BSc ›
Bachelor in Electrical Engineering
Program Description
BSc. in Electrical Engineering
OVERVIEW
Over the past 40 years, the Electrical Engineering Programme has been graduating individuals of a high caliber for employment in the Electrical Engineering field. Our graduates have been hailed as being among the best and are employed in the process industry, service fields, electrical consultancies and contracting, as well as education; from technician to managerial levels.
The Electrical Programme offers two routes to qualifications in Electrical Engineering, the Diploma, and the Degree. The Diploma in Electrical Engineering has three areas of specialization; Power, Instrumentation and Control, and Electronics and Communication. Graduates of the Diploma are able to matriculate into the Degree programme if they so wish. The Electrical Engineering Degree Programme has four (4) areas of specializations, Electronics and Communication, Power, Instrumentation and Control and Computing.
The Electrical Engineering Programme will continue to serve in the development of some of the world's foremost Electrical Engineers.
COURSE GOALS
The goals of the course of study are:
a. To increase the number of qualified Jamaican (and Caribbean) Engineers who are Competitive in the emerging global age, and defined in the first instance by:
Design competence in the Mechatronics Paradigm
Competence in Information & Communications Technologies
Manufacturing Industry Entrepreneurship
Good project management skills
Productivity in work teams and strong professional ethics
b. To make significant contributions to industrial renewal in Jamaica, through the impact of graduates in the workplace, through integrated enterprise incubation, and through associated research and development.
c. To offer Engineering specialization's in areas with emerging and potential industrial opportunities for Jamaica. In general, these specializations are in alignment with national
COURSE OF STUDY OBJECTIVES
The course is designed to enable graduates to:
Apply knowledge of science, mathematics, and economics to solve Electrical Engineering Problems that confront society.
Design and conduct experiments and analyze and interpret data collected so as to validate electrical engineering theories and optimize processes.
Function on multidisciplinary teams.
Communicate effectively at all levels using graphical, written and oral methods.
Have an understanding of the professional and ethical responsibility of an Engineer.
Critically assess the impact; environmental and otherwise, of engineering solutions, in a global and societal context.
Use techniques, skills, computers and other modern engineering tools necessary for engineering practice.
Perform management functions; planning, organizing, coordinating, controlling, supervising, project execution, and in working with multidisciplinary teams.
Fulfill the academic requirements for engineering accreditation for membership in professional engineering organization in Jamaica and the Caribbean region.
Last updated Jul 2018
About the School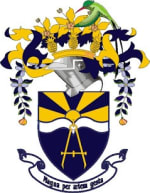 In 1959, the name was changed to the College of Arts, Science and Technology, and became incorporated under the College of Arts, Science and Technology (CAST) Scheme of 1959.
In 1959, the name was changed to the College of Arts, Science and Technology, and became incorporated under the College of Arts, Science and Technology (CAST) Scheme of 1959.
Read less