Read more about this program on the school's website
Program Description
The Course
The study of education aims to provide insight into how children and young people learn and the ways in which this is shaped and delivered. This degree looks at learning and teaching through the four pillars of knowledge: philosophy, sociology, history and psychology.
The programme considers the different ways in which education is implemented and understood throughout the UK and globally. We aim to support our students to understand and question current and historical education systems and to consider how these systems align with policy, practice and social expectations.
Students will have the opportunity to consider education in compulsory schools and in other learning environments not associated with typical classrooms.
Research-based learning is an important part of this course and students will be encouraged to use enquiry and investigative approaches to learn more about education throughout their three-year study.
How You Study
The first year centres on introductory core modules which focus on learning, teaching, education and research skills. Students can reflect on the global and local influences on policy and practice and consider how this has shaped the ways children and young people are enabled to learn.
A tutorial system operates throughout the three-year course. The first year provides opportunities for students to develop their own personal and academic skills and can provide a sound basis for the transition to the second year. The course also includes a series of scheduled meetings with a personal tutor.
In the second year, students have the opportunity to develop and refine their research skills and can begin to tailor their course to their interests by choosing two optional modules to examine topics in greater depth. Students take part in two core modules focusing on: historical and comparative approaches to education; and diversity, inclusion and alternate approaches to education.
During the final year, students have the opportunity to complete two core modules, one which reflects on contemporary issues in education, and one which is an extended study. This extended research-based module, along with further elective modules aims to provide opportunities for students to build on their own interests and may be determined by their career aspirations.
Teaching takes place in lectures, seminars and workshops, and in small groups, depending on the level and the topic of study. In addition, staff use the intranet to provide materials to support teaching; course materials are posted to an online virtual learning environment to supplement face-to-face teaching and support the onsite and remote study.
Contact Hours and Reading for a Degree
Students on this programme learn from academic staff who are often engaged in world-leading or internationally excellent research or professional practice. Contact time can be in workshops, practical sessions, seminars or lectures and may vary from module to module and from academic year to year. Tutorial sessions and project supervision can take the form of one-to-one engagement or small group sessions. Some courses offer the opportunity to take part in external visits and fieldwork.
It is still the case that students read for a degree and this means that in addition to scheduled contact hours, students are required to engage in an independent study. This allows you to read around a subject and to prepare for lectures and seminars through wider reading, or to complete follow up tasks such as assignments or revision. As a general guide, the amount of independent study required by students at the University of Lincoln is that for every hour in class you are expected to spend at least two to three hours in an independent study.
How You Are Assessed
The aims of module assessments are to provide a measure of the development and attainment of course outcomes, including the attainment of high-level intellectual skills such as critical analysis and evaluation.
Accordingly, the nature of assessment varies across the three levels of the course. Assessments at levels one and two focus on the acquisition and understanding of knowledge and skills. In contrast, the level three assessments place far greater emphasis on the ability to apply, analyse and evaluate knowledge.
Features
The BA (Hons) Education course aims to incorporate research-based opportunities; and as a result, students can gain the knowledge and skills required to study aspects of the education of specific interest. Students are encouraged throughout the degree to undertake small-scale research projects in an area of education such as learning or teaching approaches, comparisons of global education systems, studies of curricula or special educational needs. The course has been designed to provide students with a strong base for postgraduate study and beyond.
The four pillars of knowledge: psychology, history, sociology and philosophy can support a broad understanding of education, and this in conjunction with the study of local and global issues, aims to enable students to gain depth and breadth in their knowledge.
There are plans for students to visit Finland and Ireland to observe other global education systems, although these have as yet to be finalised, please check this page for further updates. Please note that students will be responsible for their own travel, accommodation and general living expenses for these short-stay visits.
Entry Requirements
GCE Advanced Levels: BBC
International Baccalaureate: 29 points overall
BTEC Extended Diploma: Distinction, Merit, Merit
Access to Higher Education Diploma: 45 Level 3 credits with a minimum of 112 UCAS Tariff points
Applicants will also need at least three GCSEs at grade 4 (C) or above, which must include English and Maths. Equivalent Level 2 qualifications may also be considered.
EU and International students whose first language is not English will require English Language IELTS 6.0 with no less than 5.5 in each element or equivalent http://www.lincoln.ac.uk/englishrequirements
The University accepts a wide range of qualifications as the basis for entry and will consider applicants who have a mix of qualifications.
We also consider applicants with extensive and relevant work experience and will give special individual consideration to those who do not meet the standard entry qualifications.
Last updated May 2020
About the School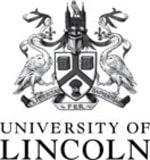 Since being opened by Queen Elizabeth II in 1996, the University of Lincoln has invested more than £300 million in its buildings and facilities.
Since being opened by Queen Elizabeth II in 1996, the University of Lincoln has invested more than £300 million in its buildings and facilities.
Read less